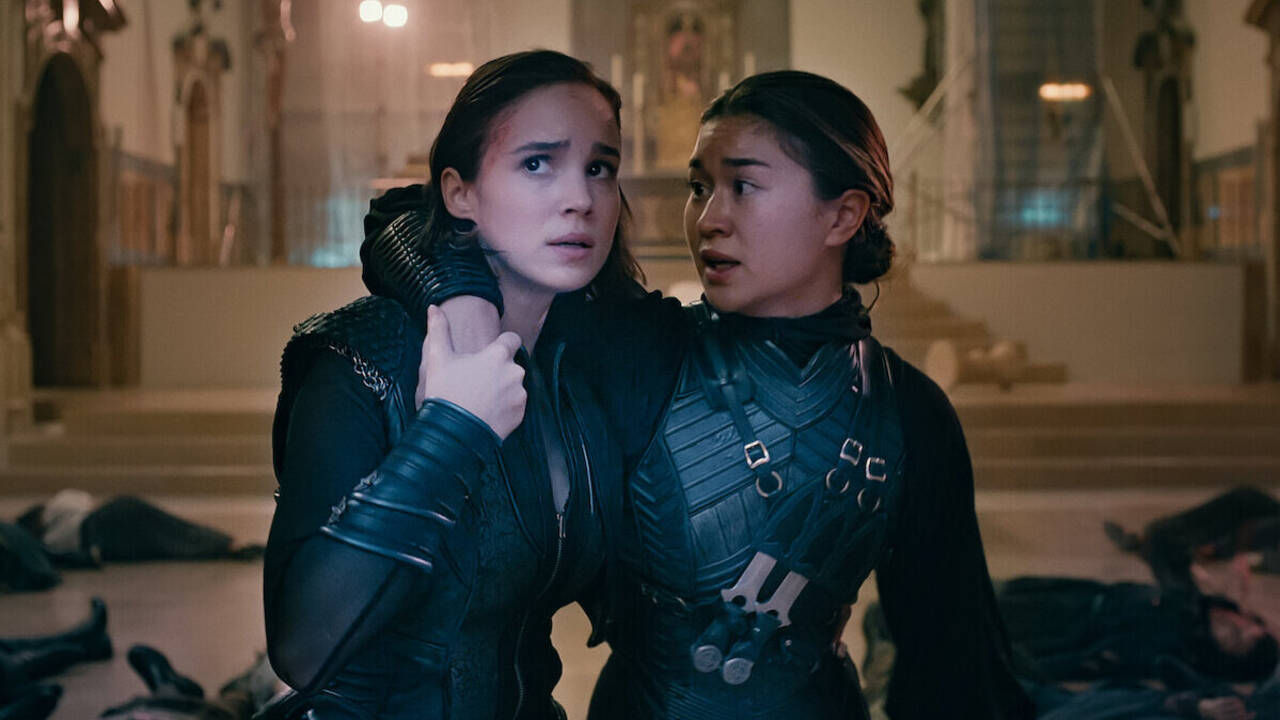 Warrior Nun Season 2 picks up two months after the end of the first season. Ava is still alive and is shown living a discrete life as a bartender with Beatrice. While laying low, she has been busy shining her fighting skills. With Adriel's rise, the world is in danger, and things need to be set in order quickly.

Just like the trend these days, this series also takes the audience to various locations like Spain, Portugal, and Vatican City. Many different things are shown happening, which ultimately ends at a single point of chaos: Adriel. Some are in his support, and others want to crush his influence. Mary's whereabouts aren't known, and nobody is aware of what happened to her.

Jillian is seen working on a machine that acts like a portal to the other world and hasn't found any luck till now. She has left the fate of Arq-Tech to Kristian, who by the looks of it, will end up betraying her trust. It was very predictable from the first episode itself, and the same happened. Ava is growing impatient with time as she was the one who freed Adriel in the first place. She now has to right her wrongs and save the world from Adriel's wrath. Ava also blames herself for losing Mary and thinks it was stupid of her to get manipulated by Vincent.

Duretti doesn't want to tell the world about Adriel and conceals the truth. An alliance gets formed between him and Kristian. The OCS is under attack, and the nuns are murdered, with their bodies being left in odd shapes. Looking at the intensity of the attack, Camila and her fellow nun go underground, and later on, in the first episode, it is revealed that Mary is dead. Manuel, a Samaritan meets Ava at the bar where she works. He proves to be a useful aid till the end. They're all trying their best to make a difference by ending Adriel once and forever.

In my opinion, the ending of this season was abrupt, and so much better could have been done. They were preparing for the fight for eight 45-minute-long episodes and keeping that in mind, the season was a huge disappointment. Great action scenes are the only thing that kept me from skipping this show. The creators were constantly trying their best to make the show indulging by introducing various plot twists, but they failed.

Alba Baptista has done a great job in playing the character of Ava, the same is done by her fellow cast members. The season is not as good as it was expected to be, however, it is still binge-worthy. With a two-year gap between both seasons, Warrior Nun had a lot of potential to come stronger than before.

Final Score – [6.5/10]
Reviewed by - Riya Singh
Follow @_riyasinghhh_ on Twitter
Publisher at Midgard Times