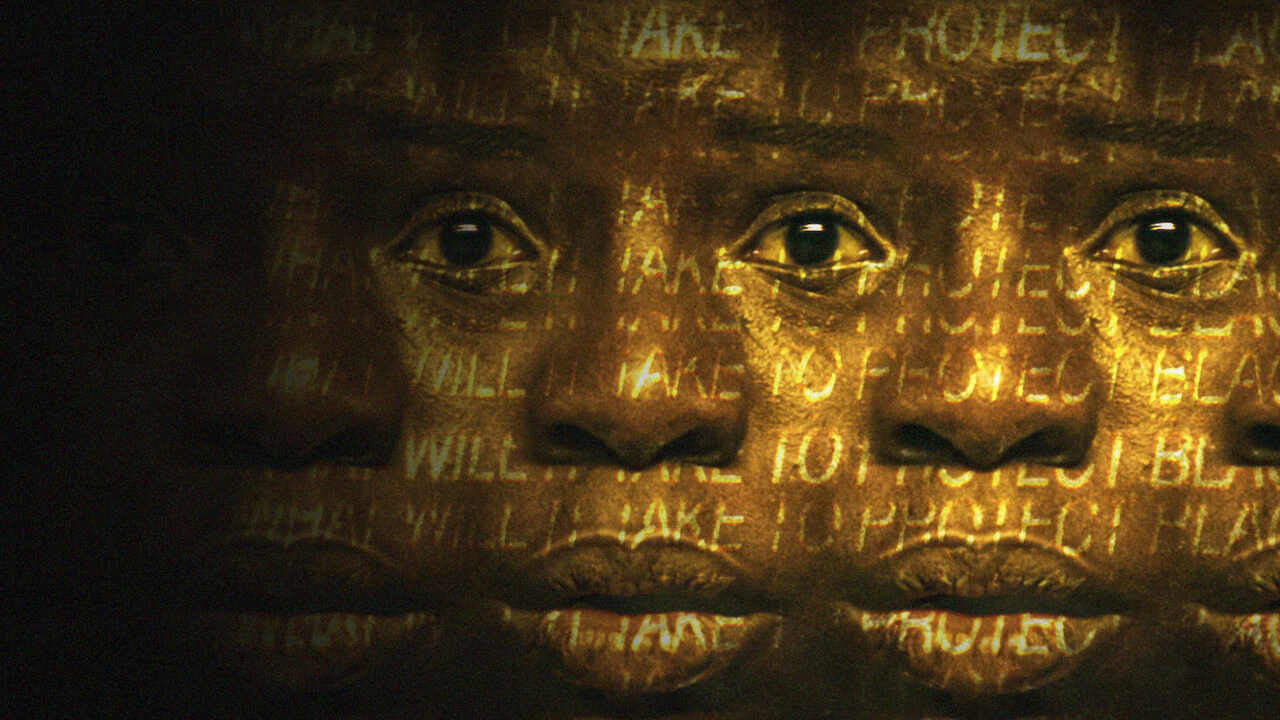 Megalyn Echikunwoke's Weathering opens with a complex delivery. There is blood on the clothes of a woman, and the camera captures the operation frantically. Before the doctors deliver the bad news to this woman, we accurately guess the baby will not live. Like any mother, the woman, whose name is Gemina (Alexis Louder), goes under depression, and her problems only keep on increasing. Apparently, someone breaks into her house and starts to inflict injuries on her body. Can that "someone" be that dark figure who is seen standing outside her house? Poor Gemina. She is made to suffer both physically and mentally.

What is Weathering trying to convey to us? What is it about? One of the issues it deals with is ignorant, useless, and pervy men. There is a doctor who ignores Gemina's complaints regarding her bleeding. Her father, we are told, "stood and did nothing" during Serena's (Alfre Woodard) delivery. (Serena is Gemina's mother). Gemina's friend, James (Jermaine Fowler), like the doctor, does not pay attention to the traces of blood on her face and, furthermore, tries to force himself on her after inspecting the house.

Gemina's disturbed state of mind gives Echikunwoke the opportunity to unleash horror images in the film. Hence, we notice her lying on a dinner table like a feast while a man cuts her stomach and feeds the flesh to another version of Gemina sitting on the chair. Weathering can be considered a horror movie, and the horror here germinates from trauma and how we tend to hold on to it. The more you think about a distressing incident, the more it will harmfully affect your body.

That dark figure then represents the terror and pain Gemina imposes on herself by refusing to let go of an unpleasant experience. The characters tell Gemina to lock the main door. She tells them that she doesn't remember unlocking it. This is just the movie's way of saying that Gemina, knowingly or unknowingly, leaves herself vulnerable to unwelcome feelings by letting in detrimental emotions like stress, exhaustion, and misery. Because of this, she is unable to focus on her writing and even considers quitting.

But when Gemina realizes she is both the perpetrator and the victim, she moves on and throws away negativity. This is shown through the visual where a drowning Gemina grabs another version of herself in the swimming pool. Louder commits herself to Echikunwoke's vision and brings out all the ideas with clarity. Weathering effectively lays down its points without pretension or art house ambiguity.

Final Score- [7/10]
Reviewed by - Vikas Yadav
Follow @vikasonorous on Twitter
Publisher at Midgard Times