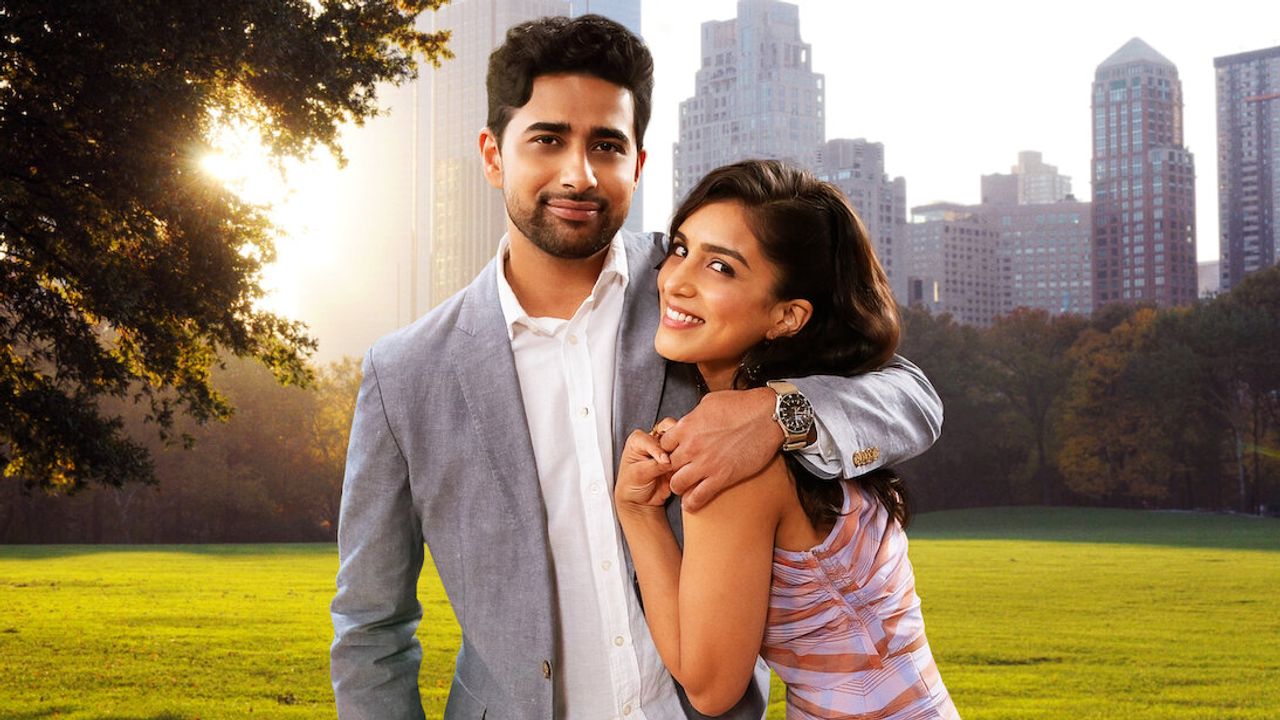 Two strangers are forced to meet by their parents, and end up falling in love. This is the basic plot of 'Wedding Season' with extra Indian spices and twists. You might have seen similar stories before, but trust me this film brings a different vibe with it.

Asha is an economist working in microfinance. She wants South Asian women to have a better life by giving them loans. Through these loans, they can start their business and prove to be instrumental to their family's growth. She is a very professional girl, and after a failed relationship, she is reluctant to enter into another. Her mom, on the other hand, just wants her to get "Settled". Ravi dropped out of MIT to follow his heart, and through his mother's fake online dating profile, he meets Asha. To escape their similar problems, both faked being in a relationship. Little did they know that they'll end up falling for each other.

How much does society matter in our day-to-day lives? In the end, it is us, not them, who'll live our lives. In a typical Indian wedding, we often come across relatives who force youngsters to get married by giving them false hopes of a better future (not that I am against marriage but just let them be!). All those gossiping aunties were a real help in letting Ravi and Asha come together. But, no love comes without its own hardships.

The movie touches on the topic of women's empowerment and how parents sacrifice so much for their children. An emotional side of the family dramas has also been explored. Be it a love story, drama, self-discoveries, Indian weddings, and typical aunties, this film is a 10 on 10. Parents should also understand what their children want to do and not come under pressure of the society. At one point it becomes parents vs their happiness for both Ravi and Asha.

Past relationships teach one a lot of things, and one might find themselves in a difficult spot after going through such phases. The film tells you to never rush into relationships till you've made up your mind.

This film runs for 1 hour and 37 minutes. You won't find a single scene where the creators have not tried to catch the attention of the audience. With those beautiful tabla beats in the background, Dad saying "Jah Beti", it reminded me of popular Bollywood films like DDLJ. It felt Like this film took inspiration from those Bollywood films like DDLJ, and Jab We Met, with a mix of the hit Netflix series, Never Have I Ever.

The scene where everyone is dancing on Bollywood hook steps is amazing. The chemistry between the actors will also not disappoint you. Plus, there are great Indian traditional dresses shown. You definitely won't like to miss out on those grand Indian weddings. Nick entering on an auto designed like an elephant, aunties constantly pressuring youngsters to get married, and mothers also doing the same is a very real thing. In my opinion, just go for this film.

Final Score – [8/10]
Reviewed by - Riya Singh
Follow @_riyasinghhh_ on Twitter