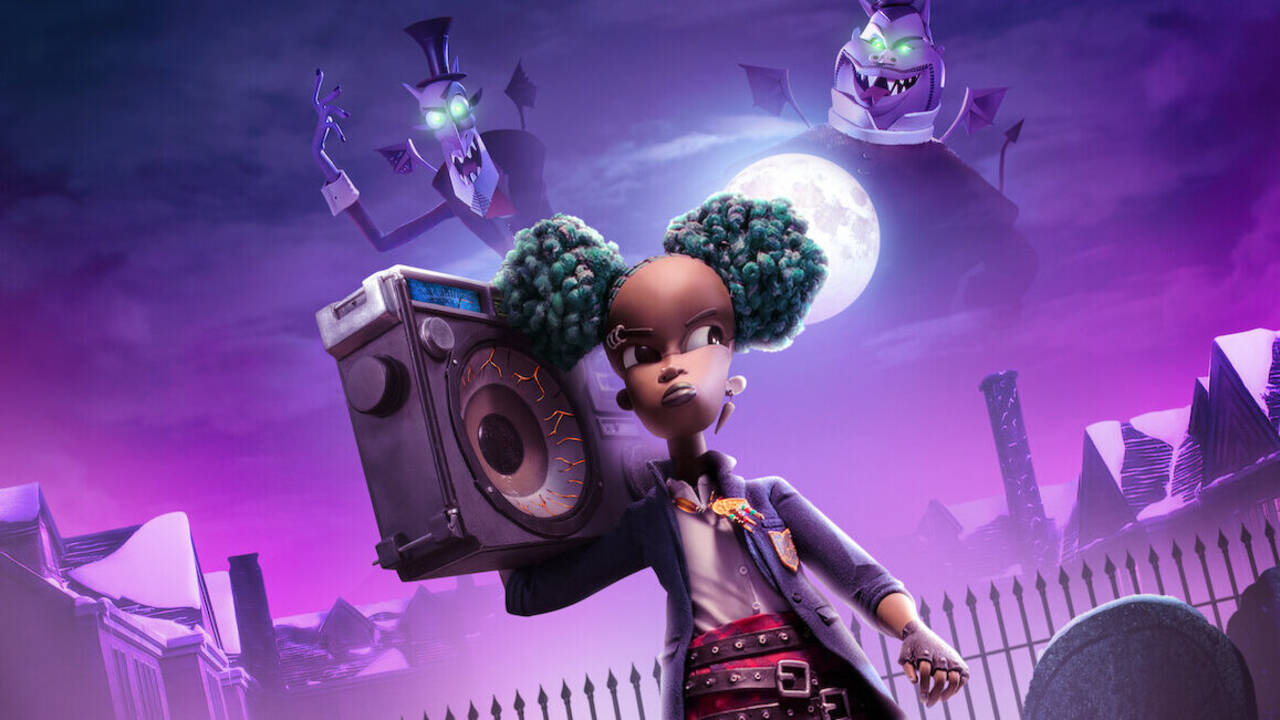 Wendell & Wild is a film that premiered earlier this September and was released the following October and now has made its way into Netflix. This American stop-motion horror comedy film is directed by Henry Selick, who has been famous for his feature film Coraline released in the year 2009. This movie was the most anticipated since it was Selick's return through this film.

This animated film tells us the story of a teenage girl Kat Elliot (who is a hell maiden i.e., someone who can summon demons), who blames herself for her parents' death. We see how she deals with her grief when she returns to her hometown after a long time. She is accompanied by two chaotic demon brothers, Wendell and Wild. These three are the main characters and we see them trying to set up their lifelong dream project of having a demonic funfair and also how they protect their town, which might be in danger. Both Kat and Wendell and Wild have wishes and how the three help each other out to fulfill their dreams is what we see through this film.

Henry Selick is known as the stop motion animation master and he has proved that once again with Wendell & Wild. The film has a unique plot and an awesome soundtrack.

This is one of those movies where the imagery effect does the job. The makers definitely have done a good job in bringing out such a gorgeous movie which is an experience to watch. From the settings to the characters to the visual effects, everything is extremely good that one can watch this film just to appreciate these elements included in the movie.

Speaking of the plotline, even though the film does have a unique plotline, we cannot completely agree with the fact that it is entertaining throughout. The narration of the story somehow gets lost and is uneven in certain scenes. Since the movie plays with too many plot threads, it tends to get a little bit distracted from what it actually wanted to give the audience.

But keeping these slight lacking of the film, Wendall & Wild has to be one of the recent best animations that have been released. This film does contain dark themes, therefore it might not be the best choice for young kids. Nevertheless, this film does succeed at many levels from what a viewer would want to watch. Overall, it's a good watch for audiences who like animated films and are fans of Selick's previous work!

Final Score – [8/10]
Reviewed by - Poornima Balsu
Follow @BalsuPoornima on Twitter
Publisher at Midgard Times