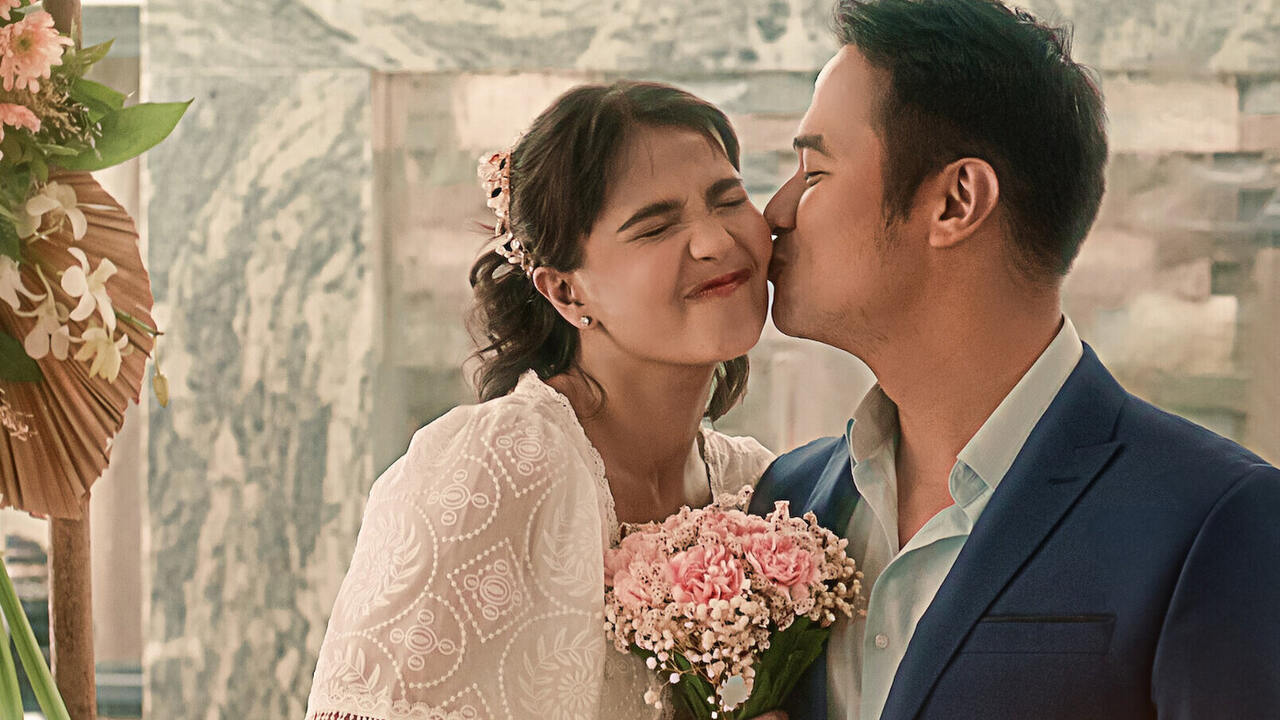 What If, starring Alessandra de Rossi and JM de Guzman and directed by Manny Palo takes us through Jecs and Billie's marriage. Not every marriage is destined to work out, and the film is trying to convey the same message. It also tells how compatibility and understanding need to be the first boxes checked before a relationship climbs the next step.

Jecs, a famous singer comes across Billie just before his live performance. She plays the keyboard and thus, they begin to interact. The friendship turns into a relationship and they take the next big step of getting married.

The couple goes for their honeymoon on the beautiful Panglao island. Jec's family and his boss Will kept on calling him. Besides that, he can always be seen recording videos for his socials. It is a task to keep this man away from his phone when he should be enjoying his honeymoon. The number of calls this couple receives despite their close ones knowing that they're on a honeymoon is enormous.

Jecs always kept on using hashtags like a perfect wife for Billie on his socials and this was lovely. The reality however was different as he failed to understand his wife and give her the love and support she required.

Before their marriage, Billie gets diagnosed with Premature Ovarian Failure, and she tells Jecs that they'll never be able to have a child. An option to get married to someone else was also offered by her. The couple however went ahead with the marriage and agreed to not have kids.

Jecs was reminded repeatedly by his mom about her desire to have grandchildren. One day, on their honeymoon Jecs received a video call from her. She went to the extent of calling Billie "barren" and the man didn't respond and laughed with her. This was humiliating for Billie, watching her husband never stand up for her made her emotionally weak.

Initially, it was good to see that the filmmakers unlike the popular norm of showing the couple very happy on their honeymoon, opted to show the fights as well. This was good because a perfect story wasn't painted in front of the audience. The first half of this 112-minute-long movie is satisfactory, but when the second half comes, it becomes tiring to watch.

The constant fights and jealousy make this movie unfit to watch if you've allotted some time in your schedule to get refreshed after seeing What If. The makers have beautifully shown what damage childhood trauma can cause to a person even after they become adults. Billie was beaten and abused by her father and when she saw the possibility of the same things happening with Jecs, she packed her bags. This is what the first scene of "What If" is all about.

The 112-minute movie is exhausting and what could have been an equal proportion of love and hate turns into hate majorly. I had high expectations from What If mainly because of two reasons i.e., the start of this one was beautiful, and the way they presented the film, alternating the present with the past made it engaging to watch. However, this too is limited to the first half only.

The scene in which Jecs in front of other people, in a drunkard state, tells what happened between him and Sunshine was embarrassing. The man also lacked the respect to defend his wife. The constant pressure of having children and his laughing at the insults about his wife made the film show the real side of some marriages.

As the audience, we feel bad for Billie. She has endured so much in this marriage that when she decides to leave Jecs, the decision is applaudworthy. The woman knew her worth and Jecs was not a compatible partner.

In all, What If is heavy on the subject of marriage. Do not start watching this film if you're looking for something light or interesting. The topics covered in this film are deep and they'll consume you emotionally and mentally. It is easy to make films about a happy couple, and this one didn't go for the easy path.

Final Score – [6.5/10]
Reviewed by - Riya Singh
Follow @_riyasinghhh_ on Twitter
Publisher at Midgard Times