After keeping the fans waiting for more than three months, Netflix has officially shut its doors on the second season of Lockwood & Co. This may be a surprise for the fans as Netflix generally reveals the cancelation within 40-50 days of the release. And as expected, fans are furious about this decision and demanding Netflix to rethink it.

Although, Lockwood & Co. is not the only show that has been canceled by Netflix for reason of low viewership. As per the Netflix numbers, Lockwood & Co. was viewed for approximately 112 million Hours in its first 28 days on the streaming service. According to Netflix, this number is not enough for the show to score a renewal. However, when I compared these numbers to data from a few other shows, it's not much less and that is the reason why I think Netflix did a big blunder to cancel this show.

Based on the novels by Jonathan Stroud, and directed by Joe Cornish, Lockwood & Co. is a fantasy drama that takes place in London. Unlike many other Netflix shows that are generally able to gather big numbers in quick time because of their already established franchise, this show doesn't have that kind of backing. This is the reason it has to be well-marketed, but apart from a few social media posts and probably a billboard at the time of release, the show wasn't marketed well. If we compare this to another Netflix series, Wednesday, which not only comes from a well-established franchise but was also marketed for months, you would know that the numbers reached by this show are significant.

The lack of marketing has been the reason for low viewership for many shows despite getting positive feedback from every corner. Lockwood & Co. joins this long list which also includes Warrior Nun, The Imperfects, Archive 81, and more.

But marketing is not the only reason for low viewership. Netflix's library is vast and it keeps adding tens of shows every week, which gives subscribers to have many options. But as fast as Netflix is expanding its content library, the subscriber count is not growing at the same speed. So as per the law of averages, viewership got to come down because if one user is watching one hour of Netflix every day, they won't start watching for four hours just because Netflix expanded its library four-fold.

Consider this scenario with now a well-established franchise and show Stranger Things. Lockwood and Co. have a lot of similarities with Stranger Things. In the beginning, the cast of Stranger Things were actually strangers to the audience, there were hardly any big names and still, they made it to the top. The first season was released in 2016, and at that time Netflix viewers hardly had the options they have now, so almost every subscriber tuned in to watch Stranger Things which made it wildly popular. Now if Stranger Things would have been released today on the overcrowded platform with no franchise backing or a popular face, do you think it would have become as popular as it is now?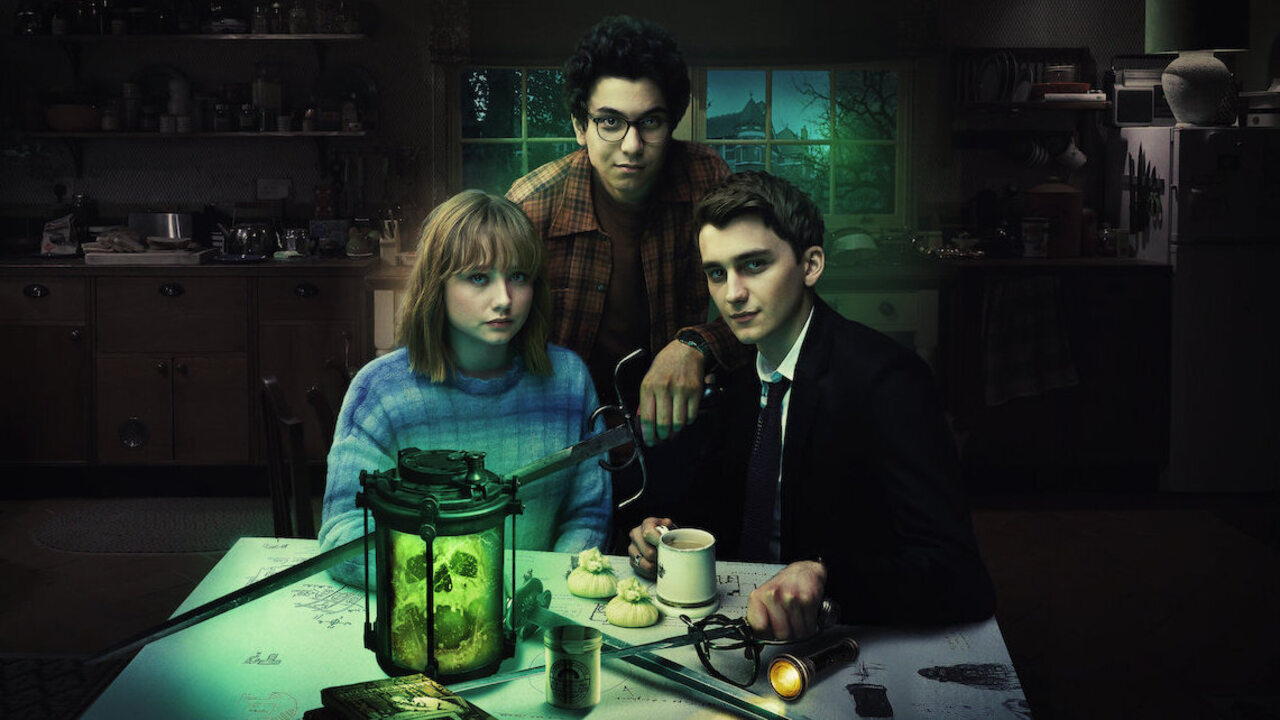 The crowded Netflix original library is one of the reasons the streamer shouldn't decide any show's fate just based on its first 28 days of viewership. Warrior Nun and 1899 were the biggest victims of this as they premiere within weeks of each other followed by a big blockbuster Wednesday. Both the canceled shows have almost 100% favorable reviews on Rotten Tomatoes.

Lockwood & Co. deserves another chance because it has the potential to become something like Stranger Things, which is ending with Season 5. I understand that the numbers were not that big, but considering it's a franchise that is just getting started, it should have been anticipated by Netflix and its producers. The fault also lies with building up the hype for the show. The books have a good number of fans, and they were also not aware that a show based on it is coming to Netflix. The cast of the series was kept under wraps till the day production was done. Netflix didn't even mention the show in its yearly events such as Geeked Week and Tudum. I remember when I mentioned Lockwood & Co. in one of my Geeked Week articles, Netflix asked me to remove it. I never understood till this date, why would Netflix didn't want even free publicity for its own show. We are covering this show since it began production.

Netflix's audience is getting anxious and hesitant in choosing any new show to watch as they fear if it ends on a cliffhanger and Netflix cancels it, it will be a total waste of their time. Apart from a few big franchises and spy-thrillers, Netflix has an original show library, which has many one-season wonders.

In conclusion, Lockwood & Co. deserves Season 2 not only because its fans are demanding it but also for Netflix's own future and its relationship with its subscribers. You can sign the petition raised by Lockwood & Co. fans to save the show - https://www.change.org/p/save-lockwood-co