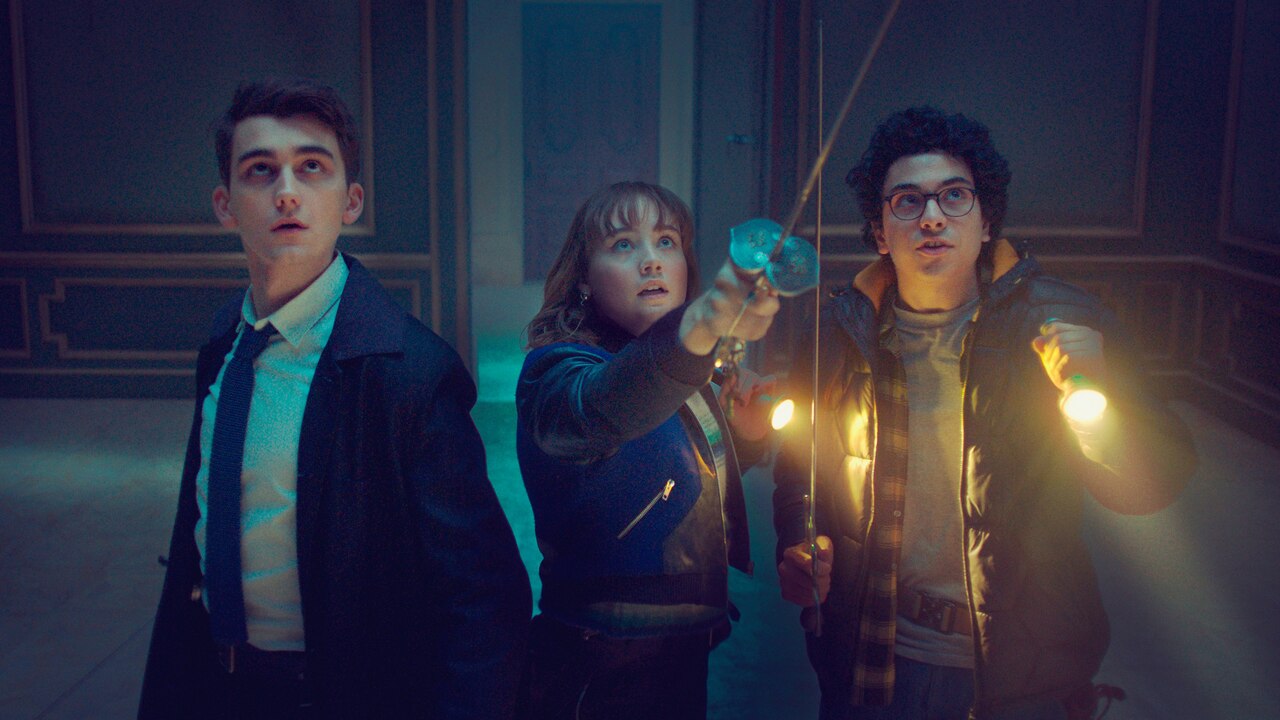 Netflix doesn't hesitate in canceling a show which doesn't produce decent viewership numbers, no matter how excellent and critically acclaimed the show is. The fate of the Netflix action-fantasy series 'Lockwood & Co.' is hanging in the balance since its release in January this year. Though fans are regularly campaigning for its renewal, there has been no official news from Netflix.

Netflix reveals the weekly viewership data for all the trending shows, and I will try to analyze the data to find out if Lockwood & Co. Season 2 is possible or if it will become one season wonder like many others.

The first season of 'Lockwood & Co.' was released on January 27 on Netflix, worldwide, and it immediately made it top 10 trending shows on Netflix in the week ending January 29. The show debuted at the sixth spot and became #1 in the following week on Netflix's worldwide top 10 shows charts. In the first week, it was watched for 25.1 million hours, and in the following week, it went up to 39.4 million hours (week ending Feb. 5). However, in its third week ((week ending Feb 12), it dropped to 7th spot with 15.3 million hours, and the following week, it was out of the top 10 shows.

Netflix reveals the viewership data only for the shows which are in its top 10 list and since Lockwood & Co left the top 10 after the third week, we didn't have the fourth-week data. So we will take the most no. of hours the show could have been watched in that week. You Season 2 was at the 10th spot in the week of Feb 19 with 15.1 million hours viewed, and The Walking Dead was at the 10th spot the following week with 15.9 million hours.

If we add all these numbers, the maximum 'Lockwood & Co.' could have accumulated in its first 28 days is approximately 112 million hours. Now, let's compare these numbers with other shows in the same category.

We all know 'Warrior Nun' was canceled after its second season despite its cult following and almost 100% favorable critics and audience reviews. 'Warrior Nun' was viewed for close to 86 million hours in the first 28 days after its release on November 10. Netflix generally gives more weightage to the viewership data of the first 28 days, but renewal happens when there is a favorable ratio between viewed hours and the budget of the show. 'Lockwood & Co.' has also received positive feedback and reviews, both from the fans and critics.

'Lockwood & Co.' comes from the UK and by the looks, it doesn't seem to be a low or average-budget show. Fate: The Winx Saga also originated from the UK, and it was canceled after its second season, which was viewed for over 150 million hours. I am comparing both of these because they have a lot of similarities and 'Lockwood & Co' may have a higher budget, if not the same because it has eight episodes as compared to the seven of Fate: The Winx Saga Season 2. Unfortunately, Netflix never officially reveals the production cost for its shows, which forces us to compare it with other shows.

The Imperfects - 71 million Hours - Canceled
Fate: The Winx Saga - 151 million Hours - Canceled
Warrior Nun - 86 million Hours approx. - Canceled
Lockwood & Co. - 112 million Hours approx. - Pending

After analyzing these numbers, I can conclude that 'Lockwood & Co.' may become another Warrior Nun kind of show, with a cult following, favorable reviews, but weak viewership as compared to its big budget. 'Lockwood & Co.' is unlikely to return for another season, but fans should be hopeful in case Netflix takes the risk to give it another chance. I am not sure what are the outside chances of renewal if Netflix cancels it as Warrior Nun still hasn't been picked up by any other streaming or cable network service.

Based on the novels by Jonathan Stroud, Complete Fiction has produced 'Lockwood & Co.' with Rachael Prior, Nira Park, and Joe Cornish as executive producers. Apart from writing the script, Joe Cornish has also directed the series.

The series is set in London, where the most gifted teenage ghost-hunters embark nightly into risky combat with deadly ghosts; one agency stands out among the many corporate, adult-run agencies: a little startup managed by two teenage boys and a newly arrived, extremely psychically gifted girl, a renegade trio destined to solve a mystery that will change the path of history: Lockwood and Co.