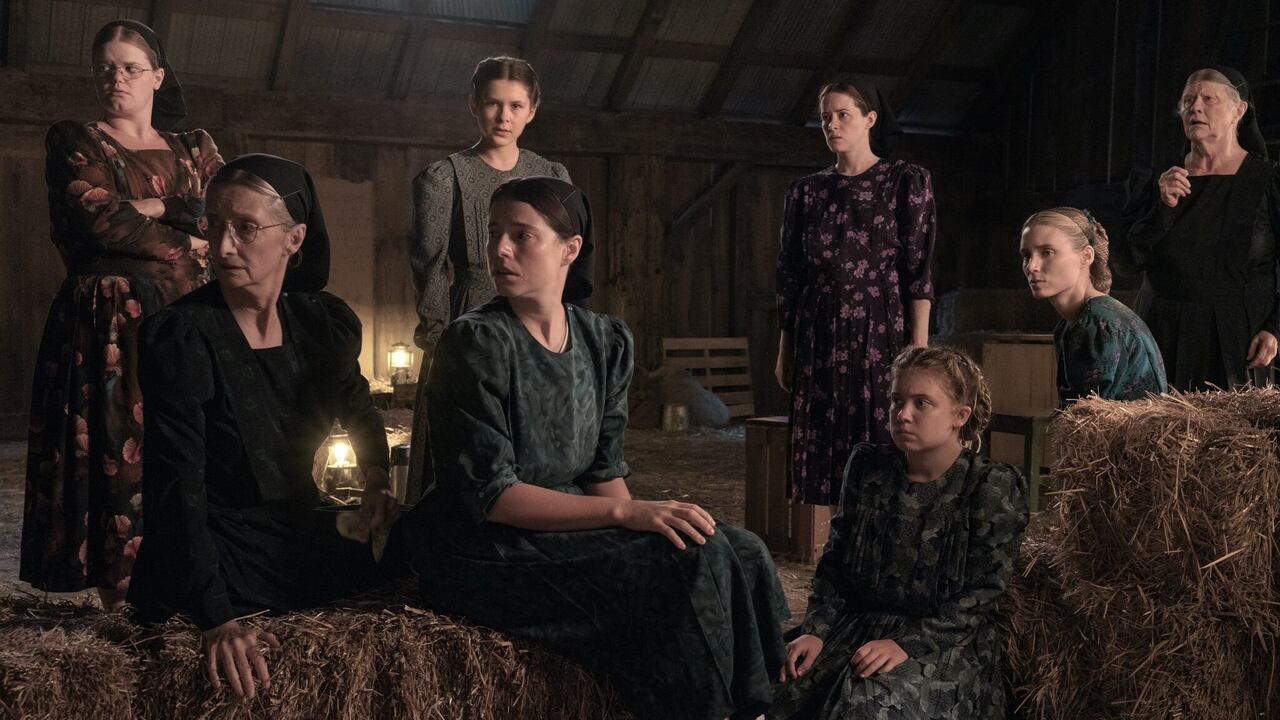 When I started watching this film, Women Talking, I read the basic storyline. I assumed that the film would show the progression of the abuse and the discovery of the activities of men. However, the director chose to skip that part and go straight to the debate.

The women of the Mennonite community were talking about whether they should stay and fight for their place in the patriarchal and abusive society or leave altogether and ghost all the men. This was quite a boring base for the entire film.

Although Women Talking showed several outbursts and explosions of temper and emotional abuse, the dialogues were rather peculiar. August was extremely cringe while giving his apology and trying to change the course of the meeting. The transvestite character wasn't any better. All he did was thank people for using 'his' correct name and applaud their efforts. I'd expected more from a film that seemed to deal with such intense issues and a complex storyline.

The movie follows a society where girls are sexually assaulted by their community's authorities. The opening scene of Women Talking was a collective admission by the very same women. A secret vote of choice was taken with three optional responses - nothing, stay and fight, or leave.

The majority, of course, is with two choices- stay and fight, and leave. There is no explanation for why two families are given the opportunity to choose the final action. They're appointed by a group of women who chose nothing. The movie captured my attention but then it slowly gave way to a blissful sleep.

Have you ever had a really long meeting that just never seemed to end, but there was important information in between? Women Talking was exactly that. It took on several debates about personal development, abuse, the true meaning of forgiveness, religion and its ideas, and many more. However, it seemed like they were all talk no work type of conversations.

In my opinion, the movie's characters constantly seemed to be in a bubble of some sort. They were devoted to stay and fight but there was no form of fighting whatsoever. It was almost a satire of governments that never fight back. The movie never once raised points about how women protect women or how collective security in the community with women as leaders could've changed the perspective.

There were hardly any women involved in a movie about women themselves. Ironic, isn't it? The women who chose the leave option were quite stupid, in my opinion. What were 50 or something women with no prospects, no education, no money, and no close friends planning to do? They would've been killed or worse, in a minute. But kudos for the cinematography.

The movie seemed to be quite unrealistic. It seemed to be directed in a bubble of moody colors and slow-pacing moments. When the story does, in fact, end, the women have nowhere to go and nothing to do. They have no help either. This movie was almost a parody of Don't Worry Darling, if not worse.

Final Score- [3.5/10]
Reviewed by - Jess Doshi
Follow @JessDoshi on Twitter
Publisher at Midgard Times