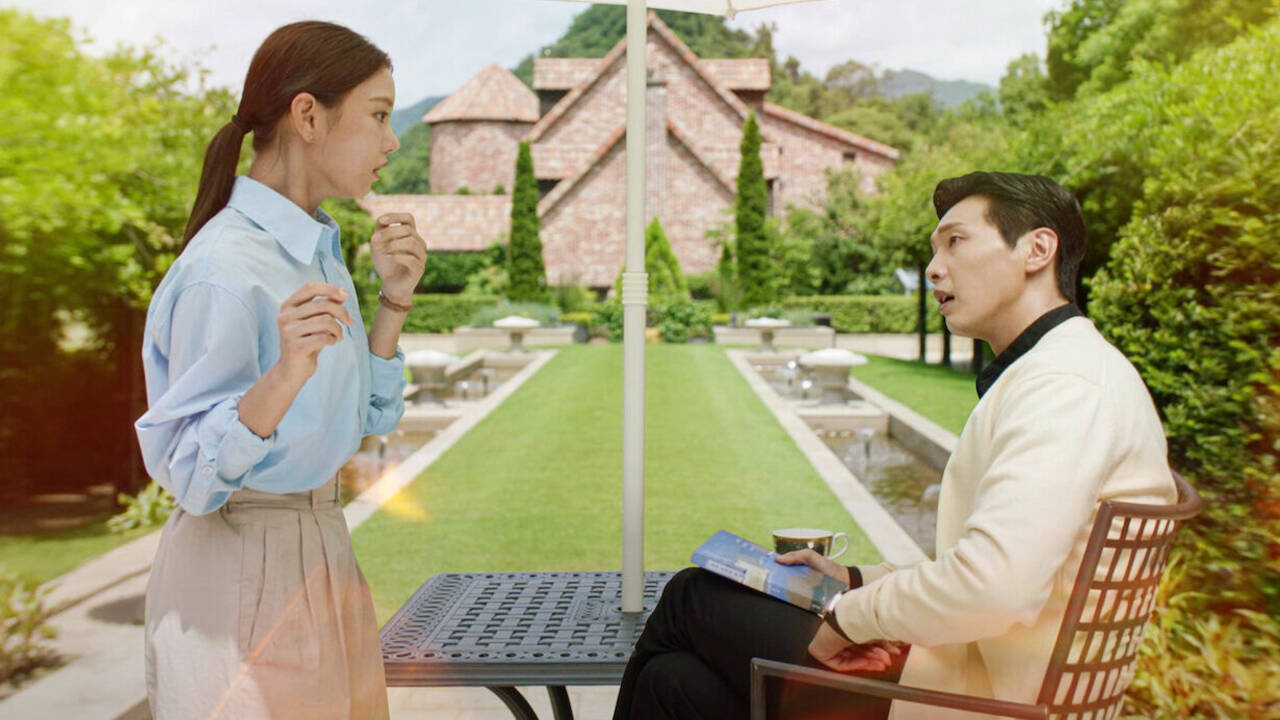 A businessman in his forties lost his wife recently and all the single ladies around him are trying to get married to him. This is the first impression that the series creates. He doesn't have any desire to get married as he's not able to forget his wife. With three children, Young-kuk has a lot to figure out. He comes across Dan-dan, who thinks that he is a psychopath, starts to run, and ends up hitting his head.

What follows are various funny scenes taking place at the police station. She comes across him again when she goes to interview for the job of a live-in tutor for his kids. Hence, the love story between these two starts. Many in their own families criticized their relationship because of their age gap and economic factors. There was a fourteen-year-old age gap between the couple. They didn't listen to any of it and formed their own small world.

Korean dramas mostly feature a young businessmen getting in love with their employees after a strange encounter. Young Lady and Gentleman also follow the same path and sell the same old story. With an overwhelming number of episodes i.e., fifty episodes, contrary to the usual sixteen or twenty episodes, this series is tiresome to watch when the whole plot gets clear in the beginning.

Talking about the acting part, it seems as if it was overdone by the female lead. She can be easily spotted overdoing emotional scenes. The characters included in the series are innocent, and they could have been portrayed better by the actors. True family bonds have been shown, and the audience will be able to relate to the story as well. My favorite part of the show is the small childish things done by the couple. But the chemistry is lacking between the male and female lead.

It is a long series that could have been cut short as there weren't many worthy things to be shown. It is a simple love story that delivers the message that love can not be bought. In the end, the characters get what they rightfully deserved. Complex emotions have been portrayed, which is a difficult thing to display on the screen, but the actors managed to pull that off. The actor playing the role of Anna Kim has to be applauded for her efforts. Money doesn't matter, but happiness does, is the message that the creators have tried to deliver.

In my opinion, this K-drama did a decent job but could have been more interesting if the number of episodes would have been cut to half. With so many flashbacks, it would be better to skip those scenes if you're considering watching the series. If you're ailing to watch the show, it would require your complete commitment as it's not easy to watch fifty-one episodes that are more than an hour long each.

Final Score – [6/10]
Reviewed by - Riya Singh
Follow @_riyasinghhh_ on Twitter