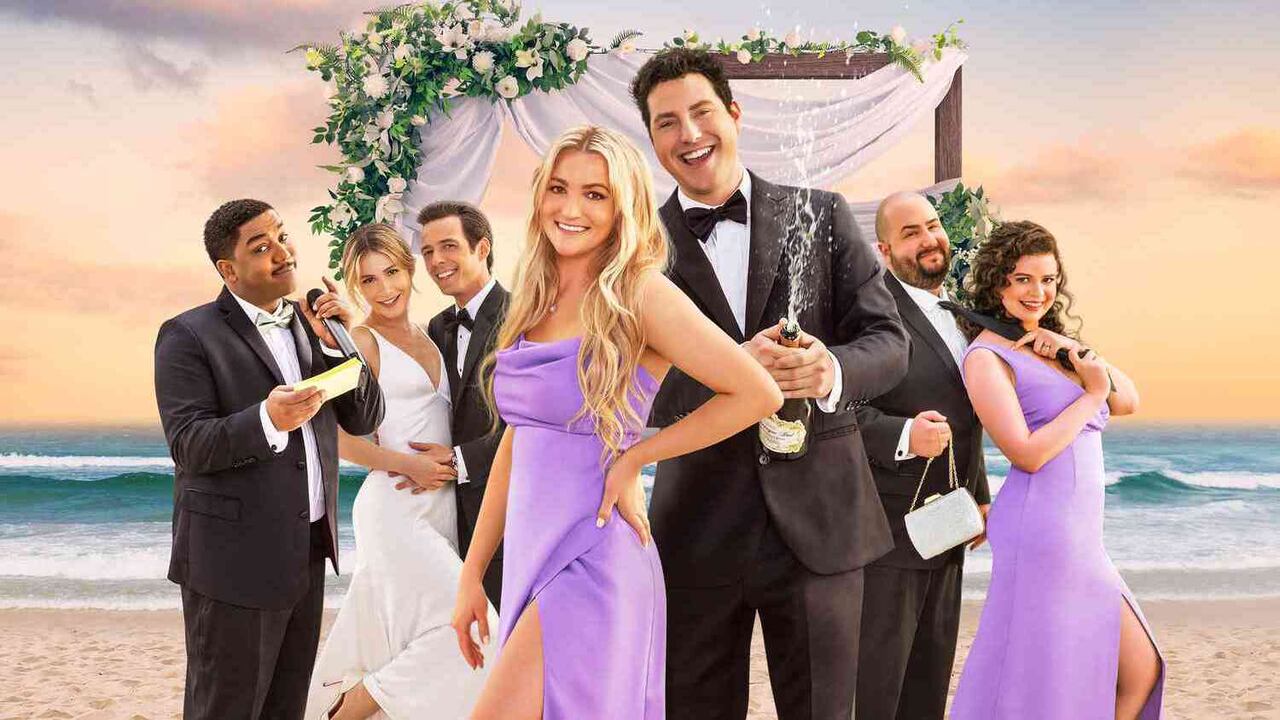 "Zoey 102" dances on the delicate tightrope of nostalgia, bringing back beloved characters from the iconic "Zoey 101" series. For those who spent their adolescent days at Pacific Coast Academy, the movie offers a blissful trip down memory lane. Seeing Zoey Brooks and her old gang reunite after a decade can evoke a heartwarming sense of nostalgia, tugging at our heartstrings and reminding us of simpler times.

The film's premise revolves around Zoey's pursuit of love and self-discovery in her twenties. Still hung up on her high school flame, Chase, she hatches an audacious plan to make him jealous by hiring an actor to pose as her boyfriend. It's a classic rom-com setup with a twist of familiarity.

One of the most gratifying aspects of "Zoey 102" lies in character development. Witnessing these once-adolescent personalities evolve and grow over the years allows us to relate to them on a more profound level. Zoey's journey to find herself in the adult world is a beautiful exploration of life's complexities and the challenges of love.

The reunion at the wedding of Quinn and Logan, two characters from the original series, is a delightfully chaotic affair. Reconnecting with old friends is heartwarming, yet there's an undeniable awkwardness between Zoey and Chase that feels bittersweet. Their journey as a couple was never meant to be an easy ride, and "Zoey 102" admirably captures this tangle of emotions.

However, not all is sunshine and roses in "Zoey 102." For some viewers, the movie may fall short of expectations. The awkward portrayal of Zoey and Chase's reunion leaves something to be desired. We yearned for a more profound and satisfying connection between them, but alas, it seems fate had other plans.

A recurring criticism is the movie's lack of originality. While nostalgia is a powerful tool, "Zoey 102" seems to rely heavily on it, barely venturing into new territory. Fresh storytelling and surprising plot twists could have elevated the movie to greater heights, but instead, it leans on the familiar formula that fans already know by heart.

Another sour note is the unresolved plot points. The inclusion of the "Malibu Murderer" mystery adds intrigue, but its resolution remains ambiguous, leaving us wanting more. A few loose ends here and there make us wish for a tidier conclusion.

Yet, despite its flaws, "Zoey 102" manages to strike the right balance between humor and drama, just like its predecessor. The movie captivates viewers of all ages, eliciting laughter and tugging at heartstrings in equal measure. The chemistry among the original cast members is undeniable, breathing authenticity into every scene.

In the end, "Zoey 102" is a rollercoaster ride of emotions that stays true to the essence of the beloved "Zoey 101" series. It celebrates friendship, love, and self-discovery in the lives of characters we've cherished for years. Nostalgia runs deep, and the character development is a refreshing touch, giving us a glimpse of how our favorite Pacific Coast Academy students have evolved. While some may find the film's reliance on nostalgia and unresolved plot points a tad disappointing, the blend of humor and drama, along with the charm of the original cast, make "Zoey 102" a fun and heartwarming watch.

Final Score- [6/10]
Reviewed by - Anjali Sharma
Follow @AnjaliS54769166 on Twitter
Publisher at Midgard Times