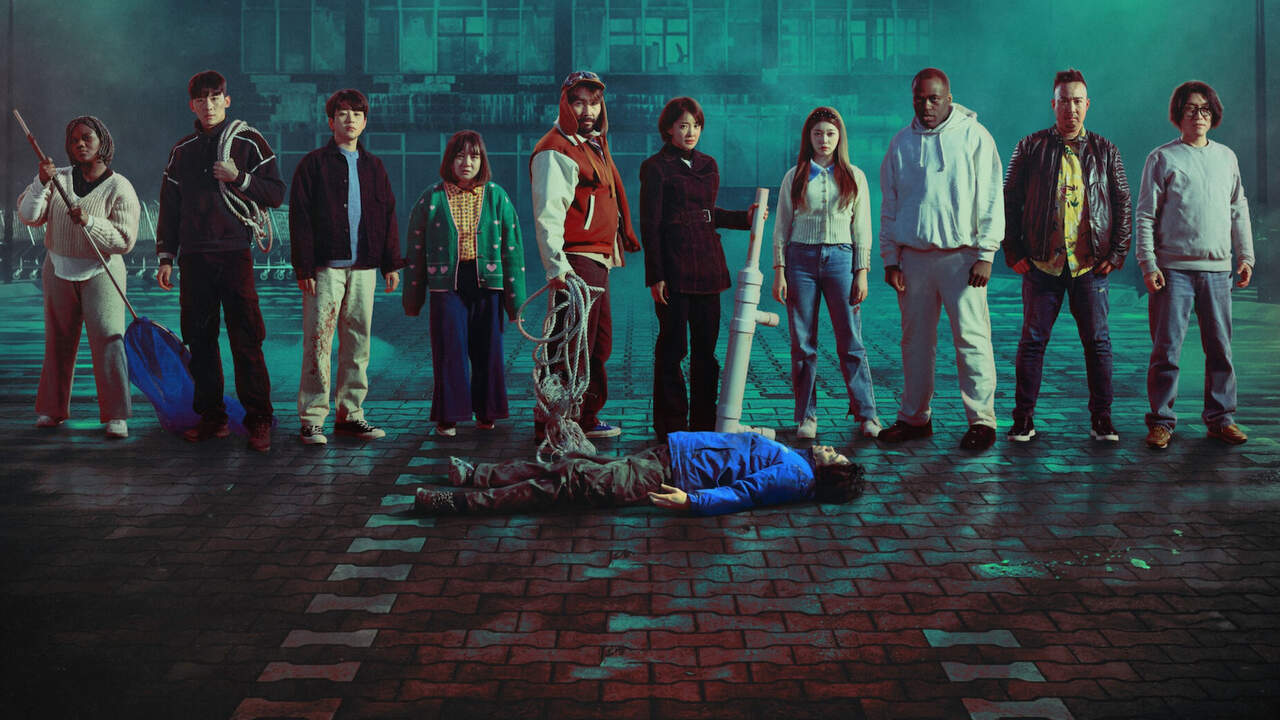 Zombieverse is a survival series. It begins by showing us many participants who came to be a part of a love reality show. One of them was written by a zombie and slowly turned into one. She launched an attack on the other participants. This led to a cascade of actions and reactions.

While everyone was running to save their own life, at the beginning the participants decided to work as a unit and we know that in situations like these one always looks out for himself or herself. From being stuck in the middle of zombies to fighting several at the gas station, the group initially worked well. They were successful in identifying things like Zombies are blind and were able to beat them at their own game. Gradually things get intensified and many are left behind.

I didn't like the show much. The main reason behind it is the one-hour-long eight episodes. The show didn't require that much time keeping in mind the plot it has. Over time, things become stale and fail to grab the audience's attention. The best way to watch Zombiverse is by viewing its first and last episodes. You don't need to know what happens in between as it is ultimately about who survives.

The real faces of participants come forward as they tend to leave their comrades behind in times of crisis. Unimaginable things happen like leaving a person for zombies to devour as they had to save themselves from getting devoured instead.

The series is a mess and required a better presentation to make it look interesting. This unscripted show (which didn't appear to be one) includes Lee Si-young, Park Na-rae, DinDin, Noh Hong-chul, Tsuki of Billie, Dex, Jonathan, Patricia, Hong Seong-woo, and Yoo Hee-kwan as the participants of this game. I didn't like how the makers tried to sell this show by calling it unscripted. Who would believe that? I don't think that the participants were so dumb not to know that this was a setup.

The ending scene of ZOmbieverse is so weird and I didn't understand the reason behind why it was added. Usually while watching such shows, we tend to pick a favorite however, I didn't like the show hence, no favorites. The first episode was good and as we proceed, this graph keep on falling. Imagine a bus that also can function as a boat, it was already hilarious, and now this concept. If you've made up your mind to watch a Korean show then there are many other better options available on the same streamer.

Final Score – [2.5/10]
Reviewed by - Riya Singh
Follow @_riyasinghhh_ on Twitter
Publisher at Midgard Times