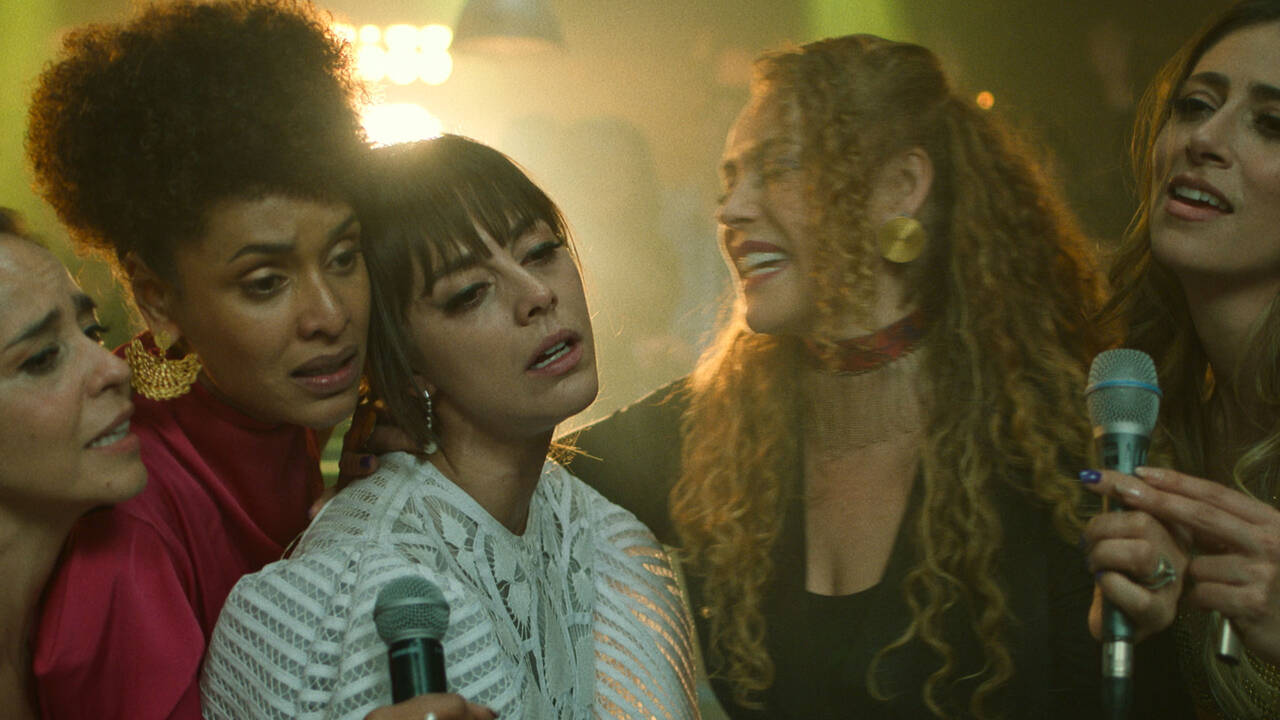 A Grito Herido, a Columbian Amazon Original, is a musical drama that has been released on Amazon Prime Video. It consists of 10 episodes with an average running time of 27- 44 minutes

Five childhood friends who used to music together falls apart due to some problems. All of them grow apart and move forward in life, but after seven years they come together as a destiny. They try to leave behind the problems that separated them seven years before and rekindle their love for music which they had lost as they lived their separate busy lives. Everyone has different lives, and all of them have problems that they have to deal with no matter what. Now as they see a chance to bring back their band alive, they try to take care of their problems to pursue this old dream.

The story's concept might be quite familiar to most of us because friendship fallouts, reunions, and friendships bounded by music are all that we have seen. Nevertheless, this drama certainly has got its charms. Since there are five main characters, we can already conclude that we have a lot to focus on. This is because each character has been given their problems and character development and backstory. In a way, no details about any of the characters will be left out in this drama.

This romantic comedy-drama has Jeimy Osorio as Paloma, Veronica Orozco as Karla, Yolanda Rayo as Rocio, Diana Angel as Ana, and Maria Elisa as Camargo, who are the five main characters. Even though it is a romantic comedy-drama, this show is mostly only about music. We can expect a lot of events happening throughout the drama therefore there will be no lack of entertainment. This drama is all about how they will redeem back their musical journey when they split up at the peak of it.

This drama besides providing us with a good musical-oriented story also gives us insight into the beautiful friendship of these five women. We see them enduring their complexes, insecurities fears, and doubts. This drama gives us a lesson on how friendships work when we get busy with our own lives and also how we have to confront certain problems in our lives to keep relationships of all sorts alive.

Overall, A Grito Herido is a pretty decent drama to watch. It can certainly elevate the watching experience if you are someone who loves to watch musical dramas. It has got content on music, friendship, and life and has been made in a pretty much entertaining way and will be enjoyable to watch.

Final Score – [7.5/10]
Reviewed by - Poornima Balsu
Follow @BalsuPoornima on Twitter
Publisher at Midgard Times