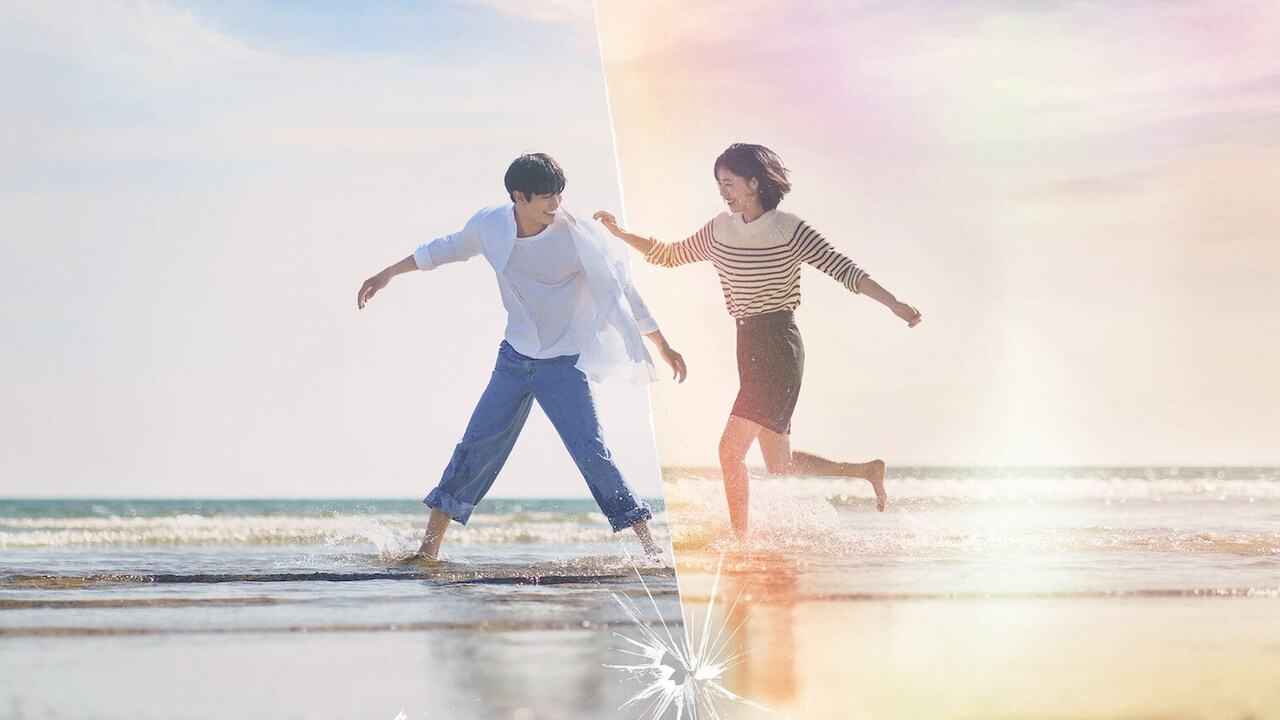 The body swap storytelling device, in which two people end up in each other's bodies, is not a new invention. Filmmakers have applied it to a variety of genres, ranging from slasher (Freaky) to romantic comedy (13 Going on 30). Your Name, the 2016 animated film, took this trope to ingenious heights. You can either create a dumb comedy out of this storytelling or investigate what it actually means to occupy another person's life. Like any other genre or device, the body swap trope can only turn out to be as good as the filmmaker who's using it.

I am happy to report that A Time Called You, a remake of a Taiwanese television series titled Someday Or One Day, is made by a talented cast and crew members. I have not seen the original show, but this new Netflix series, written by Choi Hyo-bi and directed by Kim Jin-won, is so incredible I can only say that the source material must also be superb. At first, I wasn't very confident. The constant back and forth during the first episode felt jarring. However, if you feel unsure, that's because you are initially kept in the dark. Once you start understanding what's going on here, you instantly get sucked into the show. The more A Time Called You reveals its cards, the more you get mesmerized by its ambition. This is a show that keeps getting better and better with progression.

What's so fantastic about these South Korean series' is that they allow their stories to breathe and let them extend for 12 to 16 episodes. The creators don't seem to be in a hurry to hit the audience with one plot twist after another. No one tries too hard to grab our eyeballs, and they don't go for cheap tactics (shallow cliffhangers) for shallow enticements. Of course, not every Korean show manages to be a success (take Celebrity, for example). Still, I admire the risk they take (nowadays, even the thought of watching a series with eight hour-long episodes produces a sense of exhaustion) to tell a complete, satisfying story. Meanwhile, many Indian and American web series' tell half-baked stories and almost always set themselves up for sequels. Some, even after giving us multiple seasons, finally end up reaching a rushed conclusion.

What does A Time Called You do with its 12 long episodes? It effortlessly swings from one genre to another. You have romance, comedy, science fiction, and murder mystery all wrapped up into one single package. And it's not just the genres that the show changes. It also moves between different timelines, relationships, and characters. Something like this could have easily become overly complicated. But A Time Called You proves that a concept like this doesn't need to be unnecessarily complex. There is no need to be ostentatious and oversmart. In fact, when stories are conveyed with simplicity, they look more beautiful. There is a scene in A Time Called You where Jung In-gyu (Kang Hoon) impresses Kwon Min-ju (Jeon Yeo-been) by making a complicated math equation easy for her. Similarly, the series impresses us due to its clarity of vision.

Perhaps one of the reasons why A Time Called You never becomes pompous is that it concentrates on a lovely, palpable emotion: Love. No matter how many threads or timelines the show balances, its core always remains love. The romance occupies the primary position, while the other elements revolve around this emotion. If you don't see the slight interactions of the central characters with their classmates/families/colleagues as a flaw, that's because you consider their relationship with each other as most important. The affection they have for one another is so great, so big, that it overshadows other things within their area. Love here is so potent that it bends logic and time. The actors are terrific, and they sell their characters so beautifully that you never raise any objections. You believe in them and their behavior. A Time Called You is charming and irresistible.

Final Score- [8.5/10]
Reviewed by - Vikas Yadav
Follow @vikasonorous on Twitter
Publisher at Midgard Times