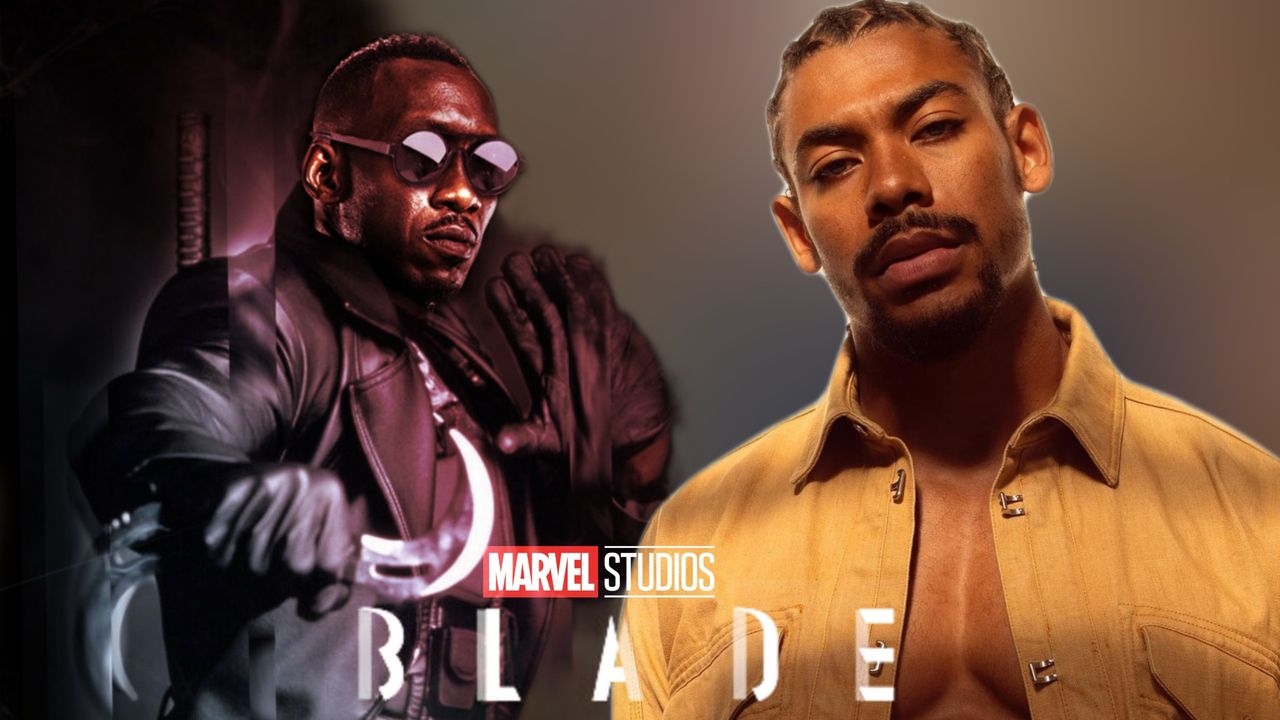 M. Night Shyamalan's Old and Amazon series, The Underground Railroad star Aaron Pierre has officially joined Marvel Cinematic Universe in the upcoming movie 'Blade' starring Mahershala Ali in the leading role.

The character description or any other detail regarding Pierre's role has not been revealed yet. But, he will likely portray Hannibal King, the character who was previously played by Ryan Reynolds in Blade: Trinity movie which stars Wesley Snipes as Blade.

While working as a private detective in London, England, Hannibal King was bitten and killed by Deacon Frost. King was horrified to wake up as one of the undead and swore never to complete the curse by passing it on to another, and he thrived on blood obtained (or stolen) from blood banks and consumed only corpses or animals. Hannibal met Blade, the vampire killer while searching for the vampire who bit him. They fought at first, but eventually became friends because Frost was the one who killed Blade's mother. Hannibal easily defeated Blade, but because they had the same mission, they agreed to cooperate.

In the comics, Hannibal, Blade, and Frank Drake formed their own detective agency known as the Nightstalkers. With Doctor Strange, they fought with the Darkholders. They then battled them alone without taking any help from the Sorcerer Supreme. King later joined the Defenders as one of their many rotating team members.

Previously, Delroy Lindo joined the Blade movie in a secret role, where he is likely to play Jamal Afari, the man who raised and taught vampire hunter Blade (Eric Brooks) everything about vampire slaying. Kit Harington is also reprising his role as Dane Whitman from the Eternals movie.

Blade, directed by Bassam Tariq from a script by Stacy Osei-Kuffour, follows a half-vampire, half-mortal man who becomes a protector of the mortal race while slaying evil vampires. Mahershala Ali's Balde has already made his MCU debut by making a voice appearance in Eternals post-credit scene.

"Blade" is currently planning to begin production this summer in London.

Aaron Pierre is known for his role in Krypton, he is currently filming Garth Davis thriller Foe, and also has been tapped to voice Mufasa in The Lion King prequel at Disney.

Source: Deadline