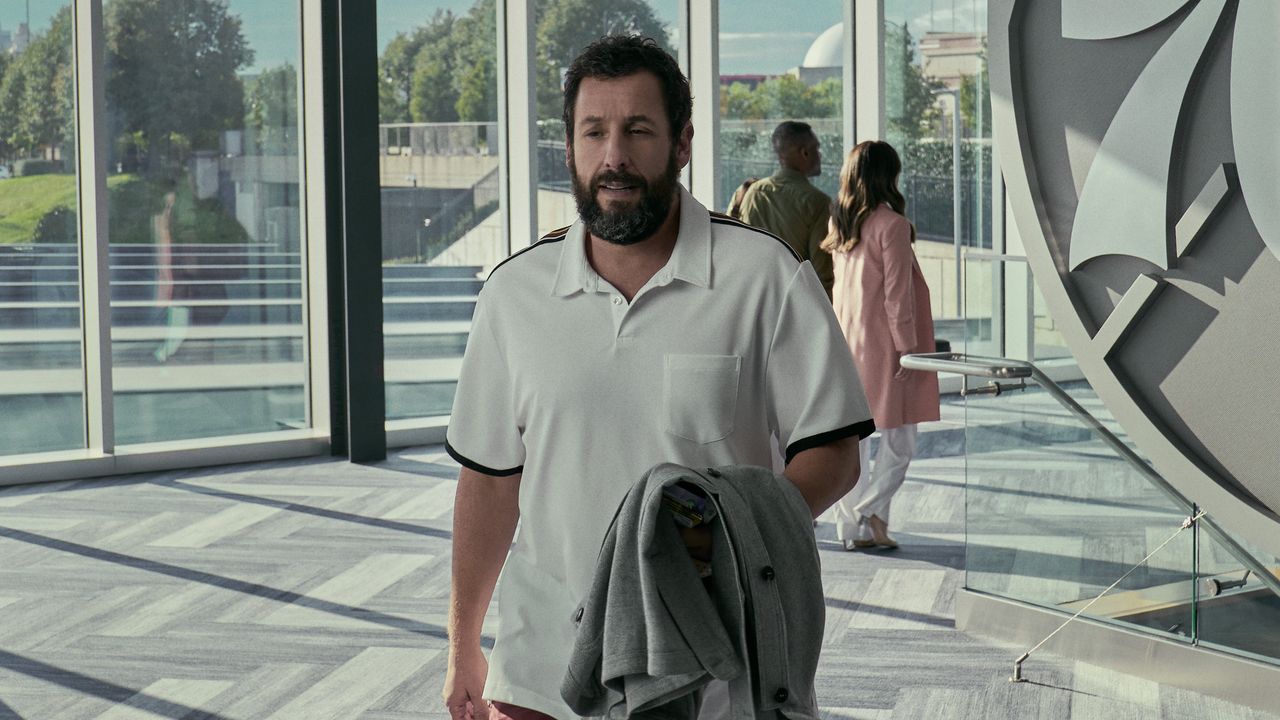 After giving a brilliant performance in Hustle, Adam Sandler has moved into his next Netflix Project, and this time it is an adaptation of a Jewish YA Novel.

Adam Sandler is starring in and executive producing the Netflix movie, 'You Are So Not Invited to My Bat Mitzvah,' an adaptation of a 2005 young adult novel by Fiona Rosenbloom. The film has already begun production last Wednesday and will continue filming till August 12.

The movie will follow the plot of the novel, which follows a young Jewish girl Stacy Friedman as she is getting ready for one of the most important events of her young life--her bat mitzvah! All she wants is to wear the beautiful BCBG dress, have her friends by her side, and have her biggest crush, Andy Goldfarb, dance with her (and maybe even make out with her on the dance floor). But Stacy's carefully crafted plans soon crumble. Her overworked mother drives her to purchase a horrible sequined gown that makes her appear like the Bride of Frankenstein. Her mitzvahs are not going well. Then the worst thing in the world happens, prompting Stacy to utter the words that will completely devastate her social life ...You are so not invited to my bat mitzvah!

In Jewish Culture, a Bat Mitzvah is a boy or girl's coming of age ceremony when they reach the ages of 12 or 13. This ritual marks the transition of a boy or girl into a Jewish adult. This means they are now responsible for their own acts and can choose how they want to practice Judaism.

Based on a screenplay written by Alison Peck, Samantha Cohen is directing the Netflix film, which is currently filming in Toronto, Canada. Alongside Adam Sandler, the cast includes, Idina Menzel (Uncut Gems, Cinderella), Sarah Sherman (Saturday Night Live), Dylan Hoffman (Next), Sunny Sandler, Sadie Sandler, Dylan Dash (Adeline, The Great), Millie Thorpe (Ultra Violet & Black Scorpion), Luis Guzmán (Boogie Nights, Shameless), Ido Mosseri (Sandy Wexler, You Don't Mess with the Zohan), Samantha Lorraine (The Walking Dead: World Beyond), Dean Scott Vazquez (Transformers: Rise of The Beasts), Miya Cech (Always Be My Maybe), Ivory Baker, Zaara Kuttemperoor with Jackie Sandler.

Adam Sandler's Hustle, which was released last month on Netflix has been a big hit on the streamer. The film was well-loved by the audience as well as the critics, making it Sandler's one of the highest-rated films. Sandler has already completed filming Murder Mystery 2 and Spaceman for Netflix, which are yet to get a release date on Netflix.

Adam Sandler is currently under an overall deal with Netflix, where he will star in and produce original films for the streamer. The deal began in 2014, and so far, Sandler has developed "The Ridiculous 6," "The Do-Over," "Sandy Wexler," "The Week Of," "Murder Mystery," "Hubie Halloween," and "Hustle."