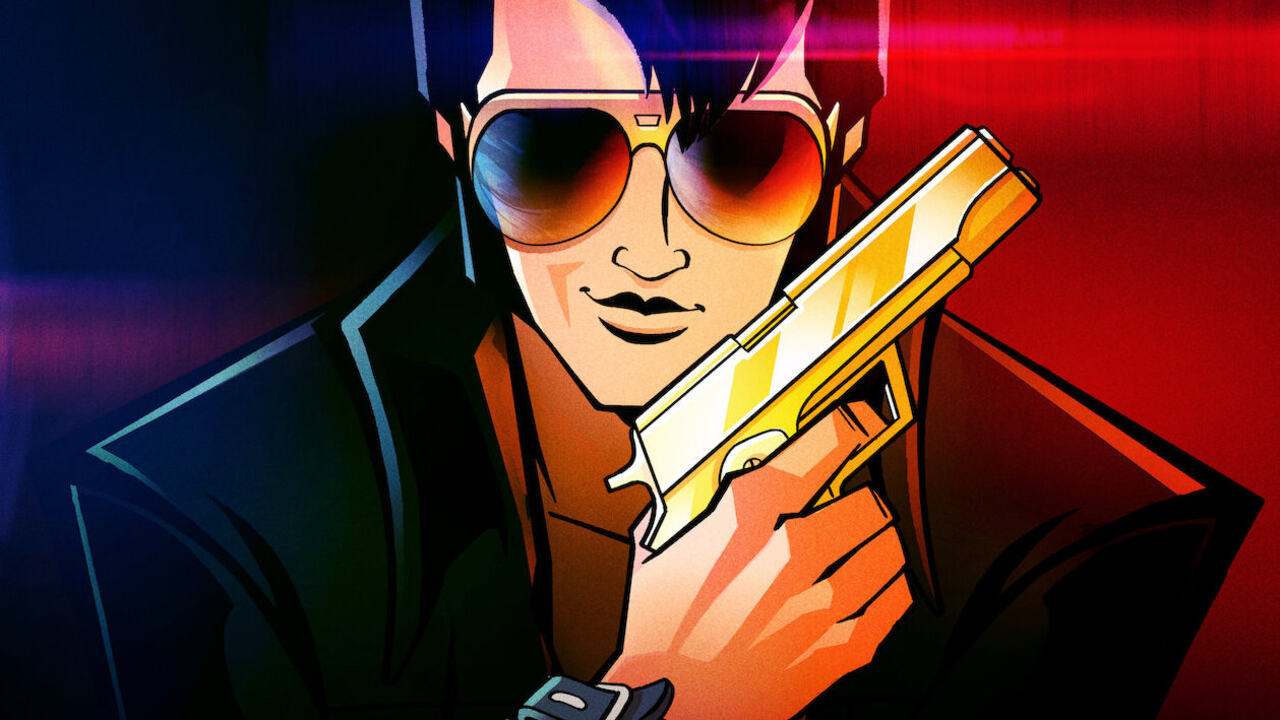 One of the best things about Netflix's Agent Elvis was the way it showcases Elvis Presley as a spy in a covert government program. It isn't an Oscar winner and nor does it sound like Matthew McConaughey's stage voice. It's just McConaughey having fun and being funny.

The highlight of the animated version is its ability to send across a whole layer of pizzazz and humor. It delivers exactly what you ask for and I love it. The movie follows a failed attempt at his life. Elvis Presley is recruited to work for a mysterious government agency run by Don Cheadle's Commander. He is under the watchful eye of CeCe Ryder (played by Kaitlin Olson). CeCe Ryder is a fellow agent in the organization who apparently does not like Elvis' music all that much.

The perfect blend of the sociopathic and slightly askew sidekick along with Agent Elvis as a satirical character brings across the perfect blend for this disastrous yet hilarious movie. They both seem to play major roles and complement each other in all they do. To be honest, I was laughing more at the audacity to imagine the real-life inspirations of certain images and characters than its poorly executed punchlines. I had a lot of fun with the way the show was run with its fast-paced humor and sharp wit. It somehow took time yet didn't take any to make it through the hours of Agent Elvis.

The show was great and long stretched between the scarce laughs. Multiple characters showed little to no character development which was a little annoying too. However, it is a rare series that gets better when it makes you question the accuracy and the truth behind it all. It really makes you think unlike what most postmodernist movies do.

The series begins with Elvis working on rehearsing for his iconic comeback in 1968. One of the several things in the series that set the tone for amusement is the way that the series starts with an iconic scene. Elvis is frustrated by the unruly, rapidly-changing society around him while moonlighting as a crime-fighting hero with the help of Scatter, a chimpanzee (played by Tom Kenny). Yes, it has quite a range of characters. Moreover, the jack-of-all-trades friend Bobby Ray (played by Johnny Knoxville) and his longtime personal assistant/ maternal figure Bertie (played by Niecy Nash) also have fabulous roles in the movie.

After a failed attempt on his life, Elvis decides to save the world and make it home at night to Priscilla in one shape. Having Priscilla Presley's voice itself adds to the show. In the first episode, she is cradling baby Lisa Marie which is a beautiful scene. It moves on to dedicate it to the real Lisa Marie.

Agent Elvis was a fast-paced 10-episode show that had elegance and haughty humor both. The delivery was top-notch and so were all the jokes. I loved the series overall, from the cinematography to the writing. It is a must-watch if you like satirical yet serious renditions of certain things, and also if you like the iconic Elvis Presley!

Final Score- [8/10]
Reviewed by - Jess Doshi
Follow @JessDoshi on Twitter
Publisher at Midgard Times