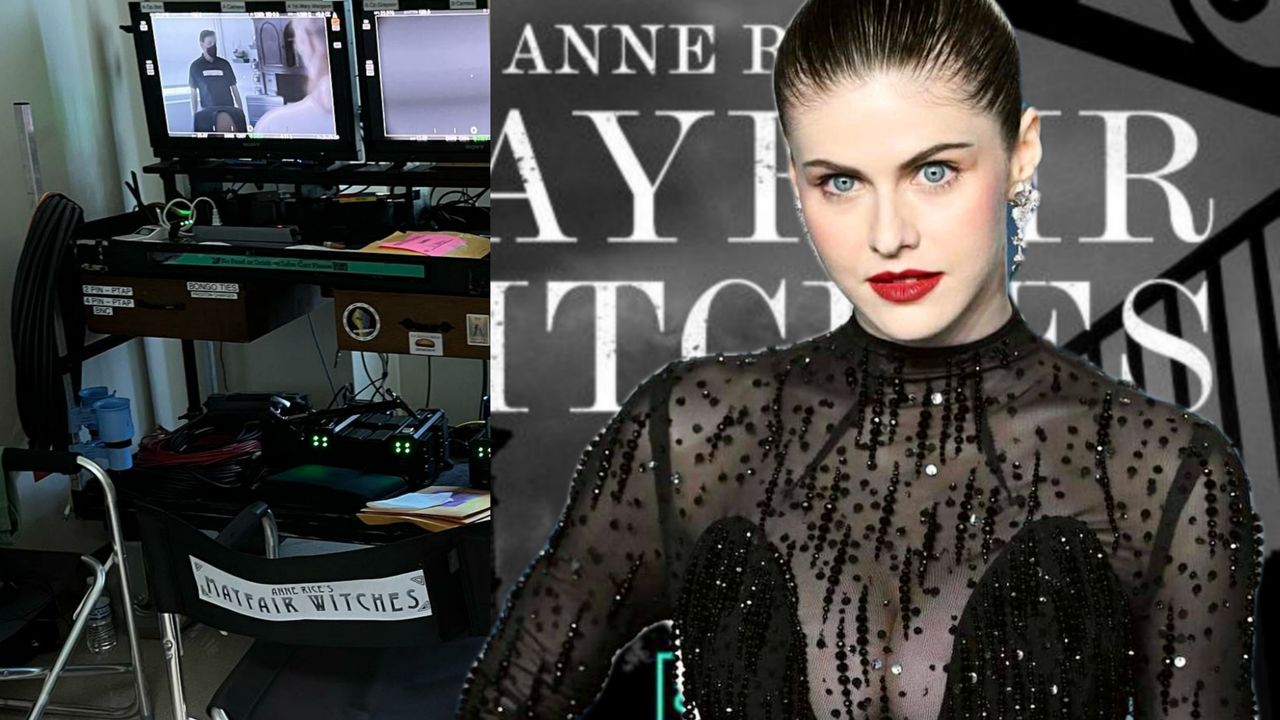 Anne Rice's Mayfair Witches TV Series has officially begun filming this week in New Orleans. The production began on Monday, April 25, and is expected to last till August 22.

Showrunner Esta Spalding, who is also an executive producer and writer on the series, confirmed the start of production via an Instagram post on Monday. Recently, the AMC series "Interview With the Vampire," also based on Anne Rice's novel, wrapped up filming in New Orleans. Starring Sam Reid and Jacob Anderson, the series is set to premiere in Fall 2022.

Based on Anne Rice's "Lives of the Mayfair Witches" trilogy, Mayfair Witches was given an 8-episode series order in December 2021. The series is expected to premiere in late 2022 following "Anne Rice's Interview with the Vampire."

"Mayfair Witches" will focus on an instinctive young neurosurgeon Rowan, who discovers that she is the unlikely successor to a family of witches. As she grapples with her newfound abilities, she must contend with a sinister presence that has haunted her family for generations. Alexandra Daddario is leading the series as Rowan, a brilliant doctor who grapples with her fate as the heir to a family of powerful witches.

Reportedly, Alexandra Daddario hasn't joined the production of the series yet. She is likely to join the shoot early next week.

The series also stars Harry Hamlin as Cortland Mayfair, the current reigning patriarch of the Mayfair lineage with a greedy appetite for more money, more power, and more life. Annabeth Gish will recur as Diedre. Tongayi Chirisa is playing Ciprien as a series regular. Beth Grant as Carlotta, Erica Gimpel will recur as Ellie, and Jen Richards will play Jojo.

Alongside Esta Spalding, Michelle Ashford also serves as executive producer and a writer on the series. Anne Rice's son Christopher Rice serves as executive producer on all series and films developed under the deal, which comprises rights to 18 titles of Rice's book series "The Vampire Chronicles" and "The Lives of the Mayfair Witches."

Rice's iconic works, including The Vampire Chronicles and The Lives of the Mayfair Witches series, were acquired by AMC Networks last year, including 18 titles that have delighted fans across the world. The Anne Rice collection is being developed into a streaming and television world by acclaimed and award-winning film and television producer Mark Johnson, who also has an overall deal with AMC Studios. More than 150 million copies of "The Vampire Chronicles" and "The Lives of the Mayfair Witches" have been sold globally.