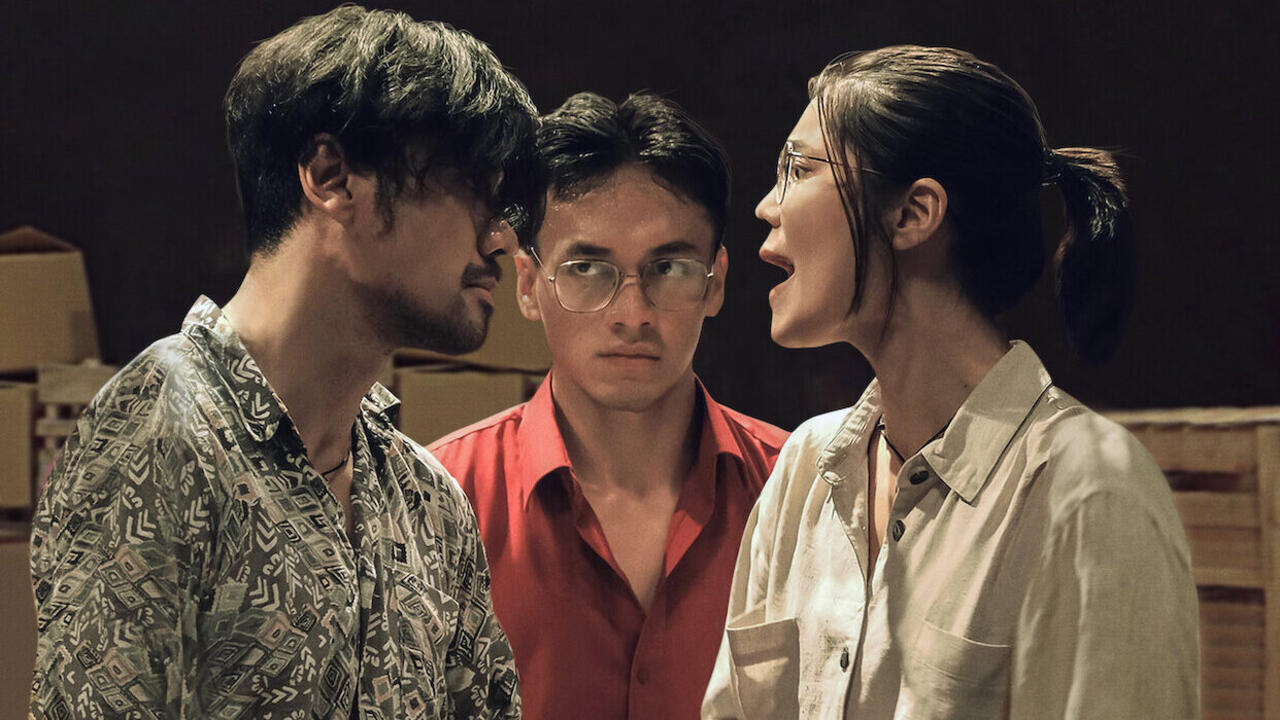 Aum! depicts the stories of students who want reform in their country, Indonesia. While the economy of the country is sinking and the prices of basic goods are rising, the students go on a strike to raise their voices for reform.

The movie starts with Adam catching Satriya, his younger brother who is protesting against the system with others. Being in the military, Adam is tasked with catching the protestors, but Satriya being his brother, he failed to do the job and became a deserter. Now, the military is after both these brothers. Satriya doesn't want to go into hiding without warning his friends, and when he reaches the hideout, the military comes to catch them. The boy narrowly escaped them and was rescued by Atriya.

The next scene shows us a group of students with an American journalist, Paul Whiteberg who is there to record their journey of movie production. These students have found a way to express their opinions and that's by making a film about the issue. The twist here is that the process will be kept a secret due to the risk of getting attention from the locals and the military.

Adam and Satriya are a part of that film which is being produced by Linda and directed by Panca. The film has been made with a minimal budget. The scene shown at the start of the film is a part of the same project. During this process, there are many disagreements between the Producer and the Director, but as we say, the show must go on.

My favorite scene in this mockumentary is the one in which we see three lion puppets dancing. One has blood on his mouth, depicting the hunger the military has for these protestors. It can also be interpreted as the hunger students have for the well-being of their country.

Various interviews have also been included in this project about how difficult it was for the actors and all the people involved in the journey to make it a successful attempt. The total duration of Aum! is 85 minutes. I wouldn't say that it is worth every minute of your time, but the initiative they kept in mind while making this is applaudable.

As it was a low-budget project, the quality of the video is understandable. The cast and other people involved have done a good job. Situations like these are understandable because the government doesn't want anything going against them and suppressing the voices, but it is moments like these that matter. Aum! fails to engage the audience throughout the film and this is its major drawback. I won't recommend this film as it's very dull and the enthusiasm students carry can't be seen through the cast. Instead of this film, there are better options available on the streamer which'll be worth your time.

Final Score – [6/10]
Reviewed by - Riya Singh
Follow @_riyasinghhh_ on Twitter
Publisher at Midgard Times