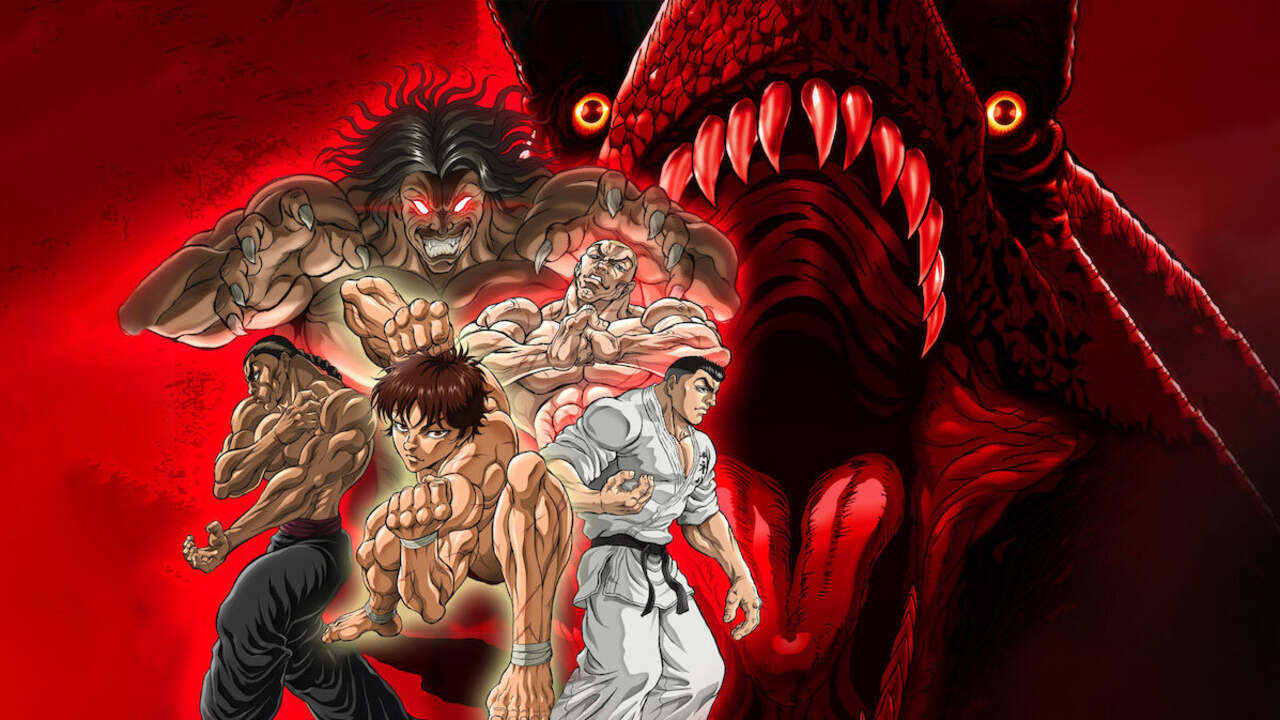 The last episode of Season 1 of Baki Hanma left us with Baki fighting Oliva. Captain approaches Baki and asks him if he would be ready to fight a beast with a power equivalent to a Tyrannosaurus rex. It is then told that at a facility in the United States, some miners found a T. rex and a primitive man preserved in salt. As we know that scientists are always eager to learn new things, and they wanted to revive this primitive man who was nicknamed "Pickle" as he was preserved in salt. The motive behind the revival was that they wanted to learn more about primitive humans and evolution.

Allen, a part of this scientific group has a sudden urge to eat the meat of 200 million years old T. rex. This is gross as who would want such rotten meat that is too of a dinosaur, but Pickle woke up after detecting the smell of T. rex's meat. Pickle used to hunt dinosaurs to fulfill his hunger. This was in reality a disaster because who would want such a beast to wake up who feeds on dinosaurs? What followed was complete chaos. This season is about Pickle and various fighters trying to test their abilities on this poor and lost soul.

Fans of action anime and thrillers must have this anime on their list. Although most of the series is filled with fight scenes, they are one of the best fights I have seen till now. The precision, detailing, and effects that accompany the blows are marvelous. Baki is on his journey to become the best fighter in the world, and it is incredible to watch him fight his every opponent. Though he may be small and timid compared to his opponents, it never stopped him from getting into a fight. He knows his techniques and trusts himself to win against every opponent.

Whenever I watch a film or a series, what I look out for is what we get to learn from it. From Baki Hanma you learn that never underestimate yourself because of your physical abilities as in the end what matters is your will to fight and win. Another important trait that I noticed in Baki was that his enemy was his enemy only in the fight. After the fight stopped, he didn't do anything reckless. For example, when in Season 1 he fought Oliva, he stopped as soon as he went with his wife. If he had wanted, he would have continued it but he didn't. The same happens in Season 2, after the fight with Pickle was over, he accompanied him while Pickle wanted to spend some time alone on the rooftop. He understood his mentality and didn't carry the fight in those good moments.

Baki Hanma isn't a fan of his dad and the reason is the things he did with his mother. He doesn't adore him but is inspired by him because he is the strongest man in the world. One day, he wants to rise to his father's level and beat him at his own game. There are many real-life references given in this anime, like in the end, we saw an animated version of India's Ex-Prime Minister Dr. Manmohan Singh. Even legends like Muhammad Ali have been mentioned.

Once you start with an episode of Baki Hanma, I doubt you'll be able to escape the show without completing it. There are a total of thirteen episodes with a duration of 25 minutes each. The second season has an open ending which suggests that the third season is on its way.

Final Score – [8/10]
Reviewed by - Riya Singh
Follow @_riyasinghhh_ on Twitter
Publisher at Midgard Times