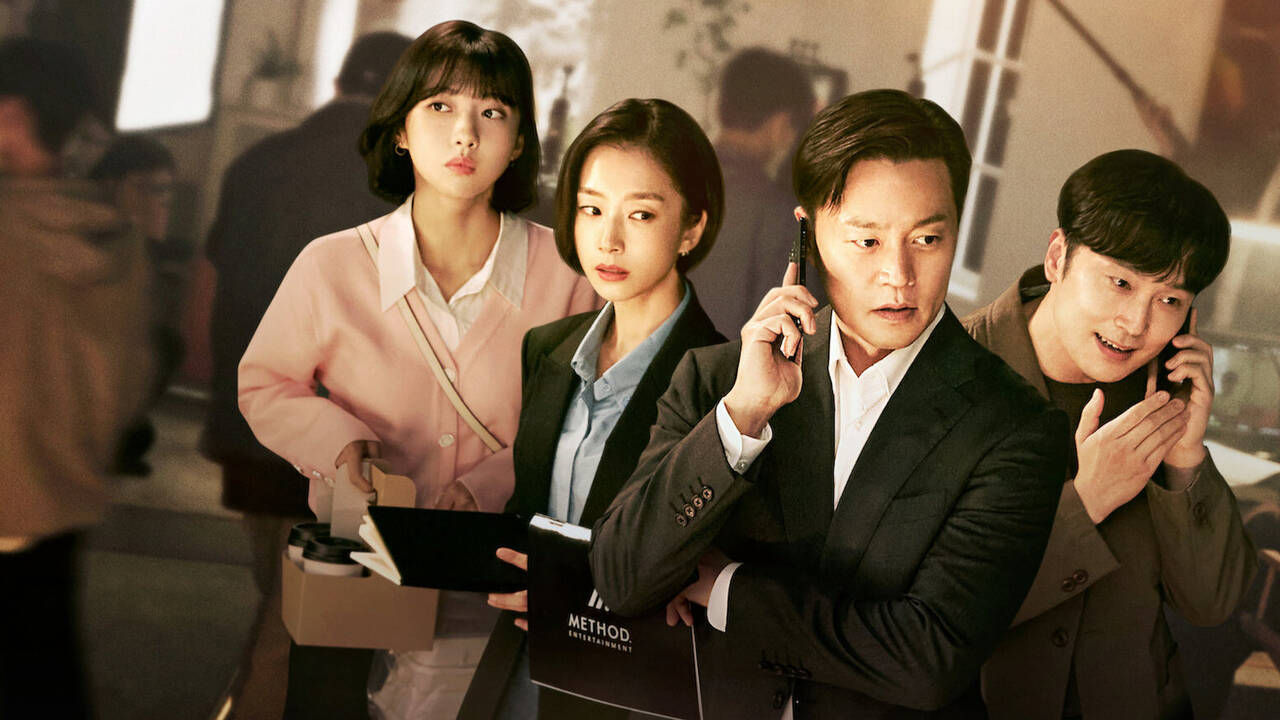 A man, Kim, wearing small helicopter blades on his helmet is seen rushing toward the shooting location. He's an agent who works in Method Entertainment, a company that manages celebrities. Yeo-jeong, a renowned celebrity is his client. She is learning how to ride a horse on a prop. Being a part of an upcoming US film, she has to shine her skills and hence she reaches late on the shoot location. The whole crew is working together and taking her pictures for the poster. In an interview on the sets of the same shoot, she reveals her next project mistakenly, which she no longer remains a part of.

Kim is afraid to inform her the same as the creators of the project cited that she's old for the role, and this would break Yeo-jeong's confidence. Kim was more than an agent for Yeo-jeong as they have been working together for many years. A very happy, protective, and deep friendship is shared by the two. By hiding the truth, he was trying to protect her confidence.

The Director of Method Entertainment is a shady person whose relationship with So Hyun-joo, a new girl in Seoul is mysterious. It is either she's his daughter or he had an affair with her. The director doesn't want her to work in the same company as him, and that raises suspicions. In the subsequent episodes, their relationship will be revealed and that'll be interesting to watch. Jim-hyeok is my favorite character so far.

All the characters in the series are quite energetic and have a story of their own. The sub-plots have been given equal importance as the main plot. In my opinion, Behind Every Star is proving to be an engaging series. Often, the only topics that are covered in TV shows are celebrities, it feels good watching the story of people who're supporting them constantly from behind the cameras.

According to the profession, each individual has a designated professional time and free time. But in the entertainment industry, the agents work day and night to support their clients and thus don't have any time for themselves. The exemplary agents in Behind Every Star, send a message of true friendship as they don't consider celebrities just as clients, but as their duty which gets their undivided attention.

In a particular scene in the first episode of the series, we see that a celebrity is advised to go under the knife to look younger to bag a role in a movie. She consents to that, but later, she realizes that one should feel good in their own skin. This is yet another meaningful lesson as people should accept the way they are and not come under the pressure of society.

With a promising start, I believe that Behind Every Star will change the way the audience perceives many things. Based on the French series Call My Agent, Behind Every Star shows a positive office dynamic and is a TV series that'll be liked by the audience. Written by Park So-young and Lee Chan, and directed by Baek Seung-ryong, Behind Every star shows the story of the hardworking professionals of Method Entertainment and their high-profile clients.

Final Score – [7.5/10]
Reviewed by - Riya Singh
Follow @_riyasinghhh_ on Twitter
Publisher at Midgard Times