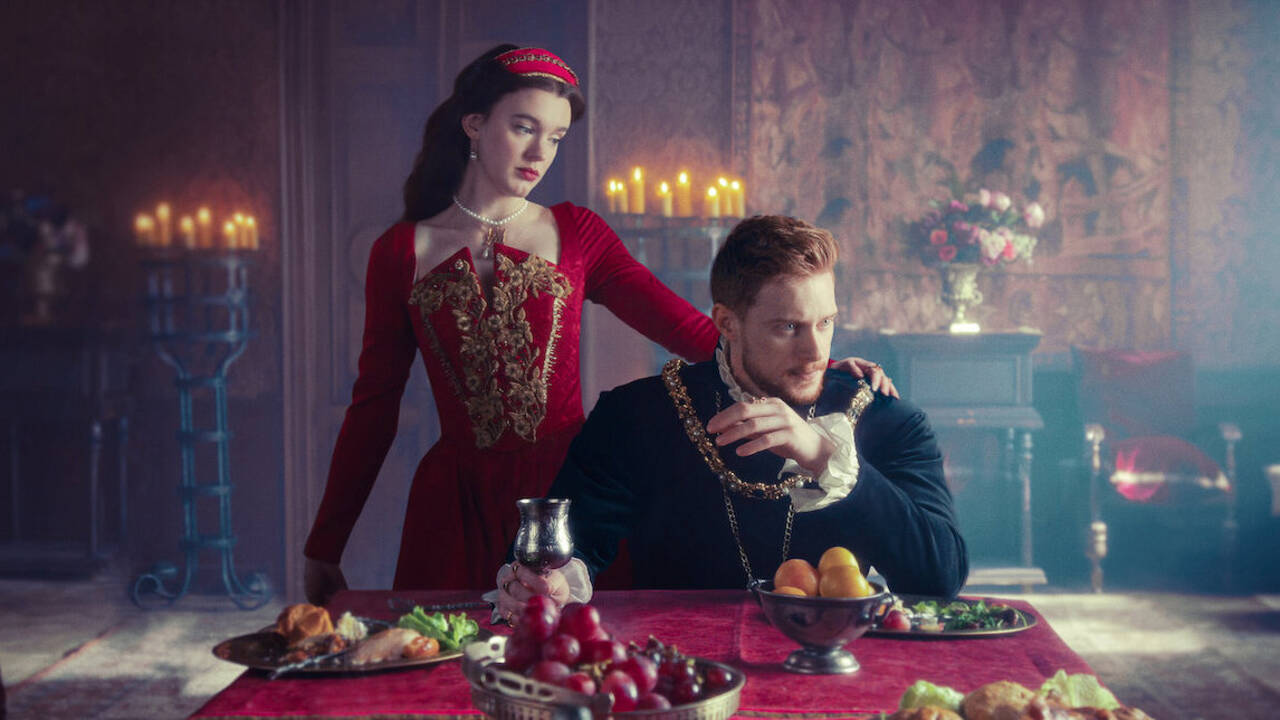 Blood, Sex & Royalty is a Netflix documentary series that shows us the stories of the British Royal family during the 16th century. The series has 3 episodes each having a run time of 42 – 46 minutes.

The documentary series gives us an account of the life of Henry VIII and Anne Boleyn. Anne Boleyn is someone who is ambitious and has the will in her to challenge the norms. Several series of events which include political uprisings and tragedies are shown in this series. We see how Henry and Anne go through a tough marriage. The three episodes of this documentary give us British Royal drama consisting of these two main characters along with others.

The series since it is also a documentary consists of experts talking about what is happening in the scenes. Historians like Tracy Brorman, Dr. Lauren Mackay, and many others speak enthusiastically to the audience about the sequence of events happening in the scenes. Their word of thought and explanation helps the audience crack the story or the events more easily.

Amy James Kelly, Max Parker, and Adam Astill star in the documentary series and which has been written by Francesca Forristal. The documentary follows a vintage story that has been told to us using certain modern approaches. The documentary also has a good pace. Even though it's a historical story or it shows historical events, the good pace of the documentary helps in grabbing the attention of the audience. The makers have tried to make the series seem relevant to the audience with the musical elements used in the series, which consist of rap, electro, etc. It is very much unusual to find such elements in a show with a concept like this but Blood, Sex & royalty has very easily pulled off these.

The story and the performances of the actors are captivating that it making the drama easy to watch. The series itself has tried to present a sort of hybrid form by giving us a historical story with modern elements. The story primarily focuses on Anne as we see her rebellious life and how she broke every single rule during her time. By the end of this documentary series, there is a high chance of the audience becoming admirers of Anne. We see someone voicing their opinions during a time when women's lives were in the hands of men. This documentary series is powerful and conveys a good entertaining story and events.

Since this documentary series has only 3 episodes it will be easy and enjoyable to watch for mature audiences. Even if you are someone who doesn't enjoy historical dramas, this documentary series has modern elements which can gather your attention.

Final Score – [8/10]
Reviewed by - Poornima Balsu
Follow @BalsuPoornima on Twitter
Publisher at Midgard Times