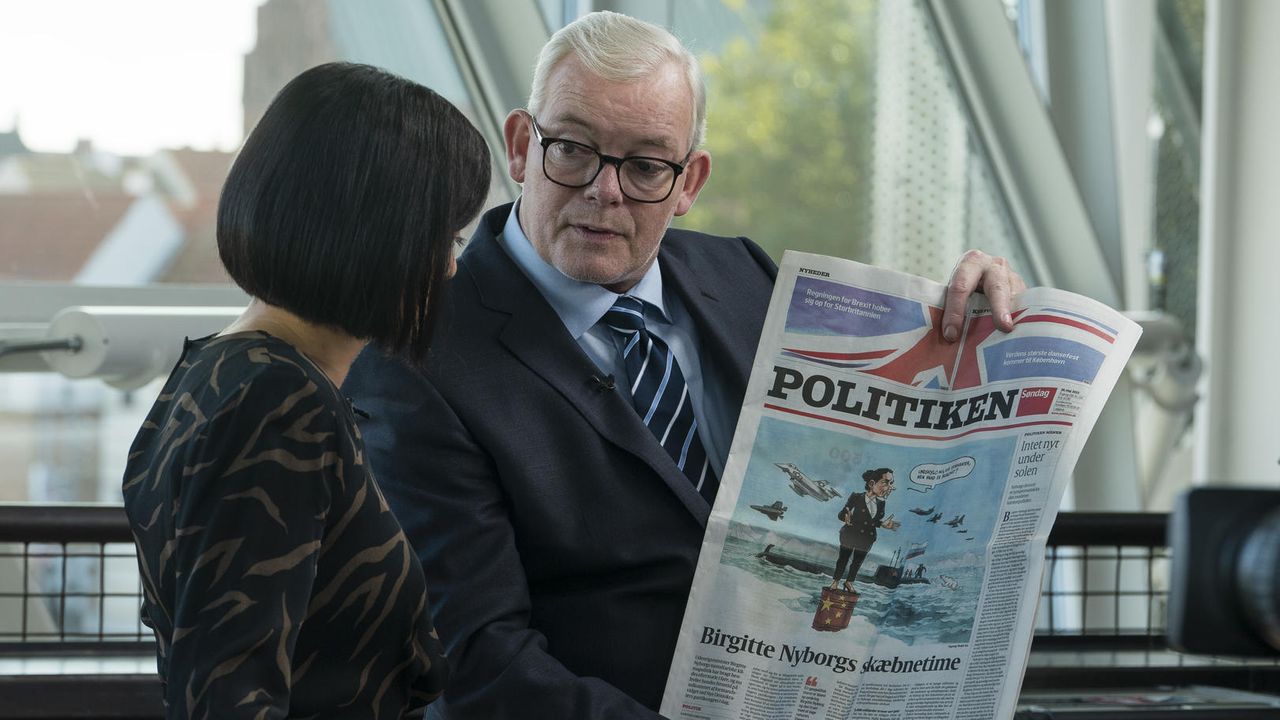 Netflix has confirmed the premiere date for Season 4 of the Danish series Borgen. Titled 'Borgen – Power & Glory' will release on Netflix on April 14 in the Nordic Countries, and June 2nd in the US and the rest of the world.

'Borgen – Power & Glory' premiered on February 13 on DR1 in Denmark.

'Borgen – Power & Glory' follows Birgitte Nyborg (Sidse Babett Knudsen), her staff, and the media covering her in her new post as Minister of Foreign Affairs. The series tackles some of today's most pressing political topics, including the Danish Realm's relevance in the modern world, the superpowers' struggle for control of the Arctic, and, of course, the climate crisis. The main plot revolves around the quest for dominance and what it does to people professionally and personally. Birgitte Nyborg is the newly appointed Minister of Foreign Affairs when a drilling company unexpectedly discovers oil in Greenland. An event that heralds the start of an international struggle for power in the Arctic, and one in which Nyborg, the otherwise intelligent and thoughtful politician, must repeatedly accept that, despite Denmark's "big brother" relationship with Greenland, when it comes to international superpowers, Denmark is the minor player – and a somewhat unruly one at that.

The show will also follow Katrine Fønsmark's (Birgitte Hjort Sørensen) journey. After serving as Birgitte's press director, she returns to journalism in the new season as the head of the news department at a large, national television station.

Borgen – Power & Glory is a stand-alone continuation of the previous seasons of Borgen. The cast includes Sidse Babett Knudsen, Svend Hardenberg, Birgitte Hjort Sørensen, Mikkel Boe Følsgaard, Nivi Pedersen, and Lucas Lynggaard Tønnesen, along with Özlem Saglanmak, Simon Bennebjerg, Magnus Millang, Johanne Louise Schmidt, and Darren Pettie. Returning from the original cast are also Søren Malling, Signe Egholm Olsen, Lars Mikkelsen, Mikael Birkkjær, Morten Kirkskov, Lisbeth Wulff, Laura Allen Müller Smith, Lars Knutzon, Jens Albinus, Peter Mygind, and Angunnguaq Larsen.

Borgen is produced by SAM Productions, a Danish screenwriter-based production company, and is written by creator Adam Price (Borgen, Ragnarok), Emilie Lebech Kaae (Ragnarok, The Chestnut Man), and Maja Jul Larsen (Cry Wolf, Borgen), with Per Fly (Monica Z, Follow the Money) as the conceptual director. The executive producer is Meta Louise Foldager Sørensen (Antichrist, Melancholia, The Wife) and the producers are Stine Meldgaard Madsen (Ragnarok, Pros and Cons), and Michel Ryddeskov (Ragnarok).