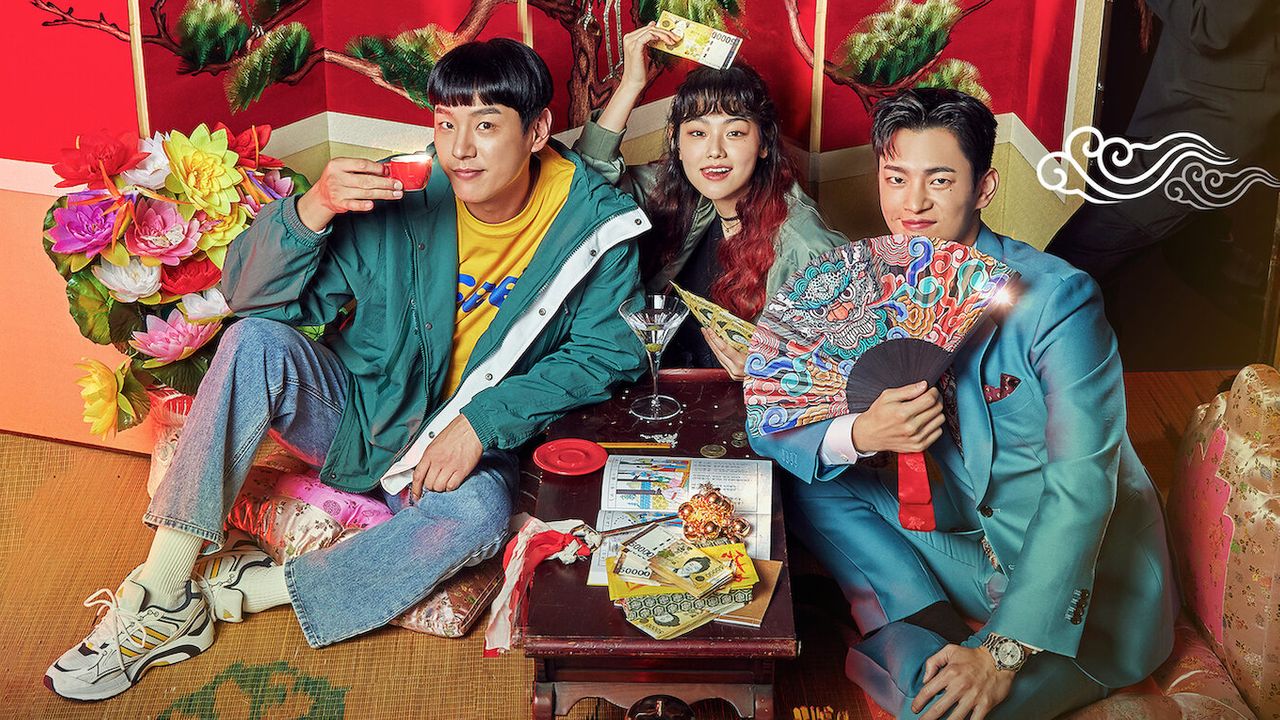 Café Minamdang is a new South Korean TV series that stars Seo In-guk, Kwak Si-yang, Oh Yeon-seo, Kwon Soo-hyun, and Kang Mi-na in the lead roles. The ongoing Korean series is based on a web novel by Jung Jae-ha. This beautiful series has been directed by Go Jae-Hyun.

The first episode of the series begins with a man coming out of a car and people bowing to him. It appears as if he is a rich person. In reality, he is a shaman. Looking at the respect and importance he gets, it appears that he might be very good at his job. For this shaman, fragrance and aroma are really important as he can not tolerate any bad smell. Just by looking at the face of an individual, he can judge their energies. It seems like his capabilities are too much for his age. Shaman Nam Han-Jun can solve any problem with the help of his skills and is quite popular for the same. His confidence is reflected in lines like "I'm so proud of being so popular." Girls can be seen waiting outside his home just to get a look at him. The title of the series is the name of his café.

The first episode reveals the secret behind his powers, and you'll be laughing after discovering that. Dauen Police Station is getting a new team leader who has a past connection with this shaman. Lieutenant Han Jae-hui, also referred to as the Ghost of Yongjin Police Station. She has extraordinary skills and is after the shaman as he has a shady personality. We get to witness a hit-and-run case in the first episode. The man behind that didn't do it for the first time, and he has taken a life before. A scene of Nam Han-Jun and his friends chasing Lieutenant Han Jae-hui is one of the funniest scenes in the whole series until now.

Later, the show mostly deals with how the shaman handled the whole situation as the accused was his VVIP customer. Nam Han-Jun is seen playing both sides. He is helping the police in securing the evidence, and at the same time, he is saving his client. What his real intentions are will become clear after some more episodes get released. Lieutenant Han Jae-hui is dedicated to her work, and she sets a good example of being a competent Police Officer.

As of now, the Korean mystery comedy series seems to be promising. The plot appears to be unique, and whether it maintains its originality till the end will be interesting to see. The actors have done a great job, especially Seo In-guk. I last saw him in Doom At Your Service where he played the role of Myul Mang. He knows very well how to get molded into the character. His acting seems so effortless. His way of talking like a shaman, way of walking, expressions, and dressing all looked so effortless. All the cast members performed an excellent job and were completely immersed in their roles.

In my opinion, Café Minamdang is a great series. I got fascinated with it right from the first episode. Overall, it has a beautiful cast and is a great series that one might not want to miss. I wish the creators had released all the episodes at once. It sometimes feels arduous waiting for the episodes to come out. The audience might be relating to this thing. When we like a series, we wish to watch the entire in a single night only.

Final Score – [7.5/10]
Reviewed by - Riya Singh
Follow @_riyasinghhh_ on Twitter