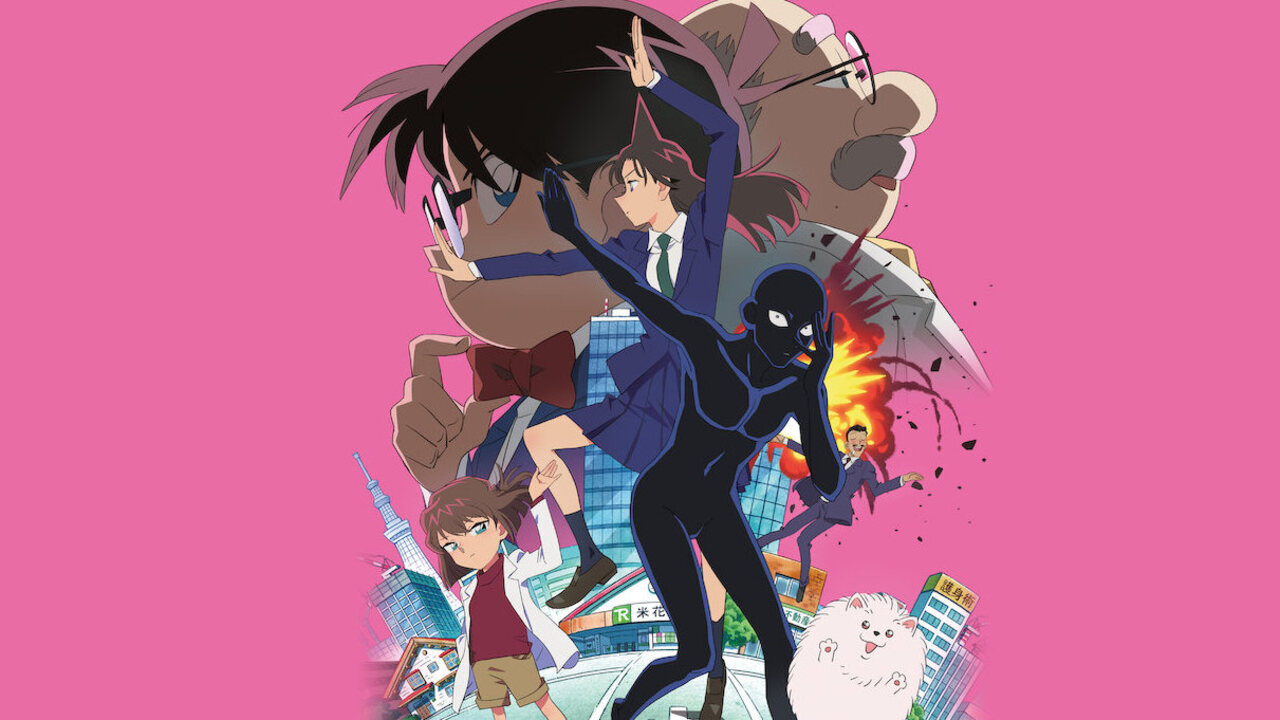 Case closed: The Criminal Hanzawa is 2022 Anime series that is available on Netflix. The series is based on a manga and has 12 episodes in total. Each episode has a run time of only 10 minutes which makes it a super easy watch.

Case Closed: The Culprit Hanzawa tells the story of Hanzawa, who recently moves into a place which is a crime-infested town called Beika. It is almost impossible to find an apartment where a murder hasn't taken place. The plot mainly is about Hanzawa, and a lot of murders accompanied by great humor. It's a fun Japanese series and an easy binge-watch.

The attractive deal about this anime series is that it has a sarcastic touch to all corners of it. Case Closed: The Culprit Hanzawa is the spinoff spoof of Detective Conan, which was one of Japan's longest-running anime franchises. The series was already released in Japan and now has been released on Netflix for fans across the world. The series is produced by TMS Entertainment which has also produced various other films like a Fruit Basket and many more. Shouta Aoi, Inori Minase, Minami Takayama, and many others are the cast for this series. Shouta Aoi, who has given voice to the main character has done the job without leaving any crumps. Shouta was able to express the emotions of the character through his voice so perfectly.

Another interesting thing about this series is its runtime which is quite short. Anime series can have much more run time, but The Culprit Haanzawa has only 10 minutes which makes it easier to watch. The pace of the series is fast and it could not have been any better. All the events happen in such good time intervals that it will be very much easier for the viewers to understand and follow.

The plot is super fun and sarcastic. The series has been able to maintain the reputation of Detective Conan, which is also known as Case Closed. The show is goofy in all terms. From the characters to the setting, everything has a beautiful absurdity to it which is also completely bearable.

All manga and Anime lovers will love this series. It has the right amount of comedy, story, and tiny surprises. It's a typical detective series but still will be able to capture the love of anime fans with its charm. The Culprit Hanzawa holds the surprise and exciting elements for its viewers throughout the episodes. Each episode will be a smooth run because of this, and everyone will be able to enjoy the series. It is also not necessary to watch the previous series which this one is a part of. Anyone with no or little knowledge about Detective Conan or anime series, in general, will be able to enjoy The Culprit Hanzawa from the first episodes till its last.

Watch this series for its easy characters and story but also mainly for its goofiness. The episodes just keep getting better and one will be able to finish this series in no time. Even if you are new to the whole anime world give this series a try because this might become your gateway into exploring anime!

Final Score – [8/10]
Reviewed by - Poornima Balsu
Follow @BalsuPoornima on Twitter
Publisher at Midgard Times