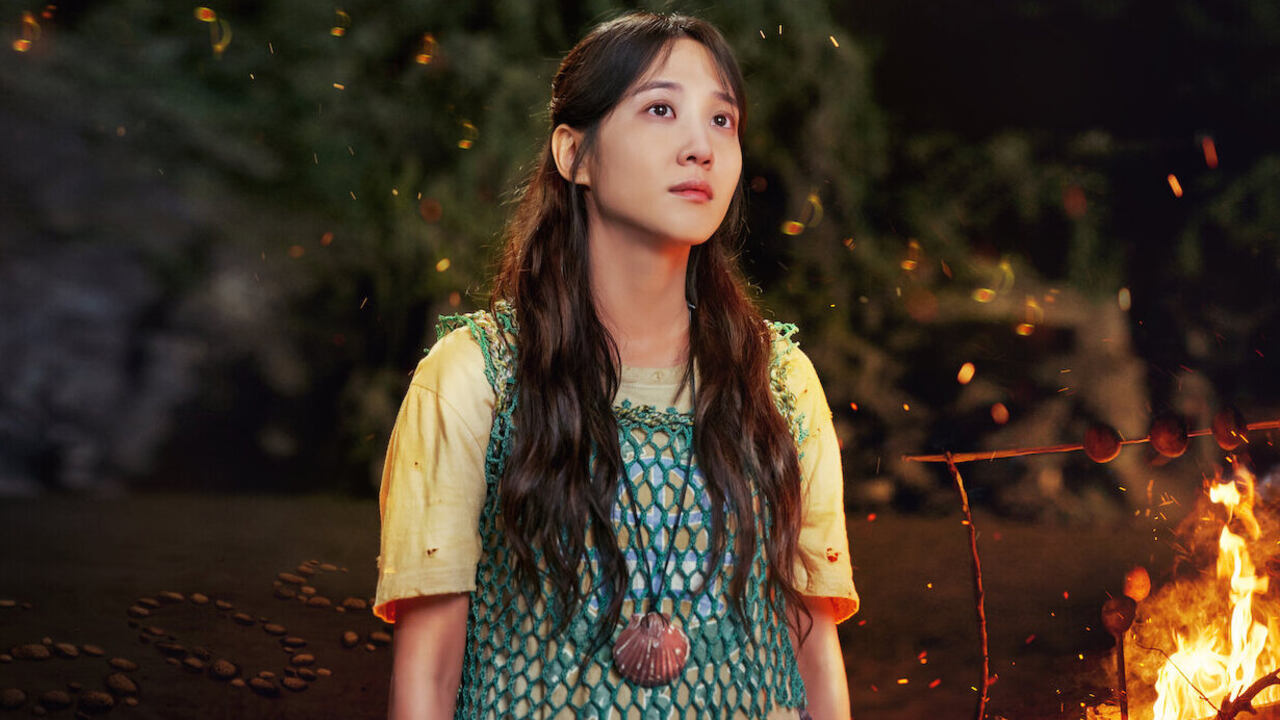 Castway Diva is about two kids Mok-ha and Jung Ki-ho, and how destiny brought them together. The series sheds light on child abuse in a very delicate and sensible manner. There are scenes in which the boy gets brutally beaten by the girl's dad just so that she can escape.

Jung Ki-ho's father is in the Police and is a single dad. Upon finding that he was hoarding money, his father beats him badly. Ki-ho's mother lived far away and he was saving money to leave the town and live with her however, this doesn't go well with the father. He was frequently seen doing odd jobs to earn money and leave his pathetic life behind.

Mok-ha is an aspiring singer with Ran-Joo as her idol. With Ki-ho's help, she made a video and got selected by the Queen of K-Pop, Ran-Joo herself. Her father didn't support her aspirations and beat her badly. Several bruises were seen on her hand. One day, she called the police to complain about the violence. The officer Ki-ho's dad didn't take any action. While attempting to leave the town with Ki-ho, her father came to intervene. A fellow acquaintance told her dad about her whereabouts. So, the plan didn't succeed.

Mok-ha was a student of eighth class when she was left stranded on an island. Remembering how Jung Ki-ho told her about the appearance of potato flowers, she found a way to survive. At the end of the episodes, it is revealed that she is twenty-five years old. How is it possible that a person whose intensive search operations were being conducted wasn't found for more than a decade?

If we rewind the scene in which she fell into the sea, it seems obvious that she wouldn't have drifted away and the island was probably somewhere nearby. The first episode of Castaway Diva almost impressed me, but these last scenes were sad. They almost destroyed the rhythm and expectations of the series for me.

Another thing that came into my mind is how a person who has grown so much has clothes that look in good shape but wears shoes with multiple holes. Another thing, how did she find so many umbrellas that too with no holes in them? A possible and acceptable explanation could be that many lived on that island before her. Nonetheless, keeping all these things aside, I'm doubtful if the series has something substantial left to show. If this had been a short story, I would have been content with it. What is left to show is how Jung Ki-ho has grown up to be and what Mok-ha will do now. In the final moments of the first episode itself, it is revealed that a drone found her.

The girl will take some time to adjust to society and from the looks of it, she'll also get in touch with Ran-Joo who has changed a lot. There are a total of twelve episodes and if the remaining ones are as good as the major part of the first episode was, this might turn into a successful series.

The way the writers have depicted what Ki-ho did for Mok-ha makes you pity these poor souls. Coming from the households of abusive parents, these two kids bonded well. Jung Ki-ho stood up for Mok-ha, and if it hadn't been for him, she might have one day been killed by her father. Overall, the series has an almost good start and is worth your time.

Final Score – [8/10]
Reviewed by - Riya Singh
Follow @_riyasinghhh_ on Twitter
Publisher at Midgard Times