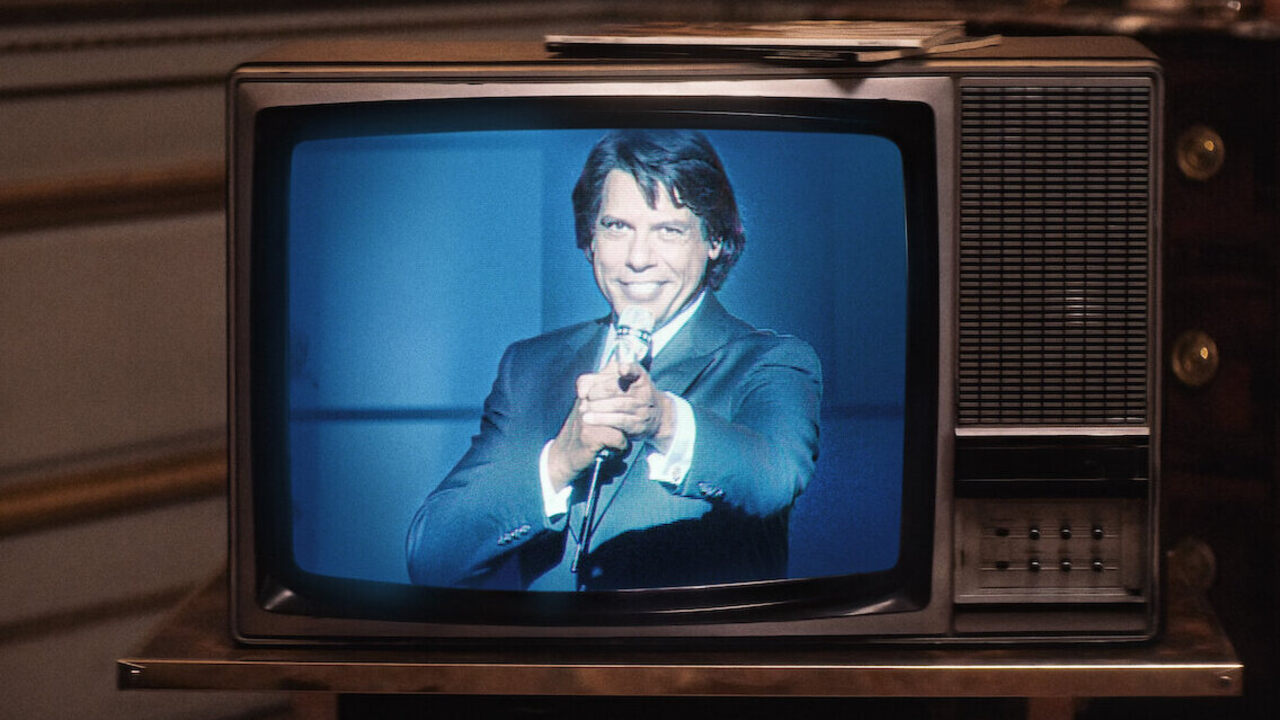 Class Act is a Netflix drama series that follows the rise and fall of Bernard Tapie, a French businessman, politician, and media personality who became one of the most controversial figures in France's history. The series is a fictionalized biopic that blends facts and fiction to create a captivating and complex character study.

The series begins in the 1970s when Tapie is a struggling musician and salesman who dreams of becoming rich and famous. He soon finds an opportunity to make his fortune by buying and selling failing companies, using his charisma, cunning, and connections to turn them around. Along the way, he meets and marries Dominique, a journalist who supports his ambitions and becomes his loyal partner.

Tapie's success attracts the attention of the media, the public, and the political elite. He becomes a celebrity and a populist hero, who uses his fame and influence to enter various fields, such as sports, entertainment, and politics. He also becomes a target of envy, criticism, and investigation, as his shady deals and scandals come to light. He faces legal battles, financial troubles, and personal crises that threaten to destroy his empire and reputation.

Class Act is a fascinating and entertaining series that explores the life of a man who always fought to be popular, powerful, and loved. The series does not shy away from showing Tapie's flaws and faults but also portrays his charisma, courage, and resilience. The series does not judge or glorify Tapie but rather invites the viewers to form their own opinions about him.

Class Act is a series that mixes entertainment and history, but it does not always stick to the facts about the French businessman Tapie. The show focuses a lot on his personal life, which is full of drama and challenges, but some of these scenes are exaggerated or made up to make the characters more interesting. We get to see how Tapie was as a person, and how he related to his wife Michelle, his daughter Stephanie, and his lover Dominique. Dominique plays a big role in the series, as she was involved in Tapie's business ventures and understood him better than anyone. The show portrays their relationship and their growth very well.

The series is well-written, well-directed, and well-acted. Laurent Lafitte delivers a brilliant performance as Tapie, capturing his charm, energy, and complexity. He is supported by a strong cast of actors who play his family, friends, enemies, and allies. The series also recreates the historical and cultural context of France from the 1970s to the 1990s, using authentic costumes, sets, music, and references.

Class Act is not a perfect series. It sometimes simplifies or exaggerates some aspects of Tapie's story for dramatic effect. It also sometimes relies on clichés or stereotypes to depict some characters or situations. However, these flaws do not diminish the overall quality and impact of the series.

Class Act is a must-watch series for anyone who enjoys drama, history, or biography. It is a gripping and engaging story of a man who lived an extraordinary life full of success and failure, fame and infamy, love and hate. It is a story that raises questions about ambition, morality, identity, and destiny. It is a story that will make you think, feel, and wonder.

Final Score – [6.5/10]
Reviewed by - Arpita Mondal
Follow @ArpitaMond33387 on Twitter
Publisher at Midgard Times