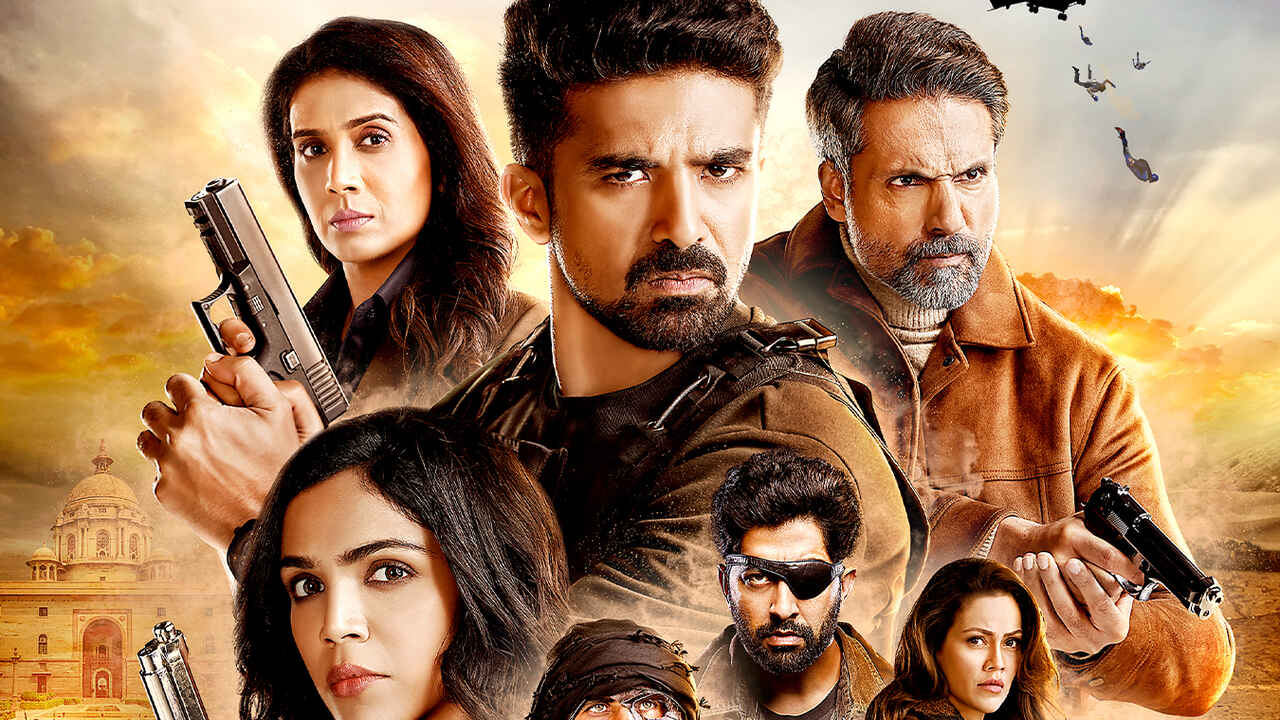 Crackdown Season 2 begins with the passengers still in control of Khalil who was thought to be dead after an operation conducted by RP, Zorawar, and Mariam. Riyaz Pathan aka RP was also held hostage in Pakistan for six months, but somehow he was able to escape a facility that was full of officers and guns. Fawzia survived, but the aircraft is still missing. After returning, RP gets back to investigate where the passengers of Ace Airways are as no one can track the plane. Side by side, we're also told about a medical facility truck being stolen in Pakistan.

Fawzia is in MS Hospital, New Delhi and RP was headed to interrogate her when the doctors denied to give the permission. With Fawzia unconscious and Mausam aka Garima still on the loose, RAW is clueless about what to do next. The minister appoints a new RAW chief- Avantika. As soon as she enters the office, she starts ordering around lacking a sense of respect. It is evident from her behavior that nobody will like her. She sends Divya back home, Zorawar is sent for interrogation, and RP is warned to perform his duty better.

After realizing that Preeti (RP's ex-wife) is also on the plane, RP gets aggressive about the mission. Max is the computer mastermind of the whole mission and he proves to be instrumental in preventing big tragedies. The flight is then noticed in Iran for which it had to cross Pakistan. This increases the tension between India and Pakistan as now the latter company will be blamed. There's the involvement of three regions in this incident: India, Pakistan, and Afghanistan.

The tale of the lost aircraft continues with no sign of the passengers. The terrorists didn't make any demands, so the motive was unclear. AE854 passengers were kept somewhere near the Afghanistan-Pakistan border. A suspicious man, Yusuf, was also detained as he was carrying 2 lakh dollars which were believed to be used for terrorism funding.

The good news for the fans of the Crackdown series, the show doesn't end here and there will be probably another season. The thing hinting at the same is how Avantika is still alive despite a major attack at the gathering of various important ministers. Also, the capsules of Cesium 137 are still missing and we can see a woman taking them to Mumbai. This indicates a probable attack in Mumbai. Let's see if RP will be able to save Mumbai too. After Avantika's life-threatening injury, it'll be worthwhile to see who'll be the head of RAW now. Also, Zorawar is still alive and is being kept hostage in Afghanistan, the same place where the passengers were kept.

Khalil always had a plan in his mind and he was three steps further than RAW. Even if his one plan failed, there was always a backup option. Like, he knew that they won't be successful in detonating the bomb in the meeting of the ministers so, another one was ready to be transported to Mumbai.

Khalil's past has been shown in the seventh episode, and it was really painful to watch why and how he became a terrorist. People like Avantika use innocent citizens like him to get intel and after their job is threatened, the same are either blackmailed or killed. One way or another people like Mateen aka Khalil have to sacrifice a lot including their family. Killing hundreds of Indian citizens was Khalil's way of taking revenge.

In my opinion, Crackdown Season 2 had a slow start. Initially, I felt that the series couldn't uphold its performance as there was poor acting, unnecessary swearing, and things far-fetched from reality like how even after being held hostage the passengers had perfectly combed hair and intact lipstick. Details have been missed in the show repetitively. A scene in which RP is seen entering the home of Pakistan Beauracrat also raised questions. His entry was as swift as it could be imagined which isn't possible in real life. In the seventh episode itself, we see that ISI and RAW conducted a joint operation, I don't know if it would be possible in real life for these two Intelligence agencies to ever work together. This again suggests a lack of realism in the show.

The role of Avantika could have been done better. A character like her needs to exudate power, but she is constantly seen under threat. Sonali Kulkarni didn't do justice to her character and she lacked confidence. Other than that, the cast did well.

Final Score – [7/10]
Reviewed by - Riya Singh
Follow @_riyasinghhh_ on Twitter
Publisher at Midgard Times