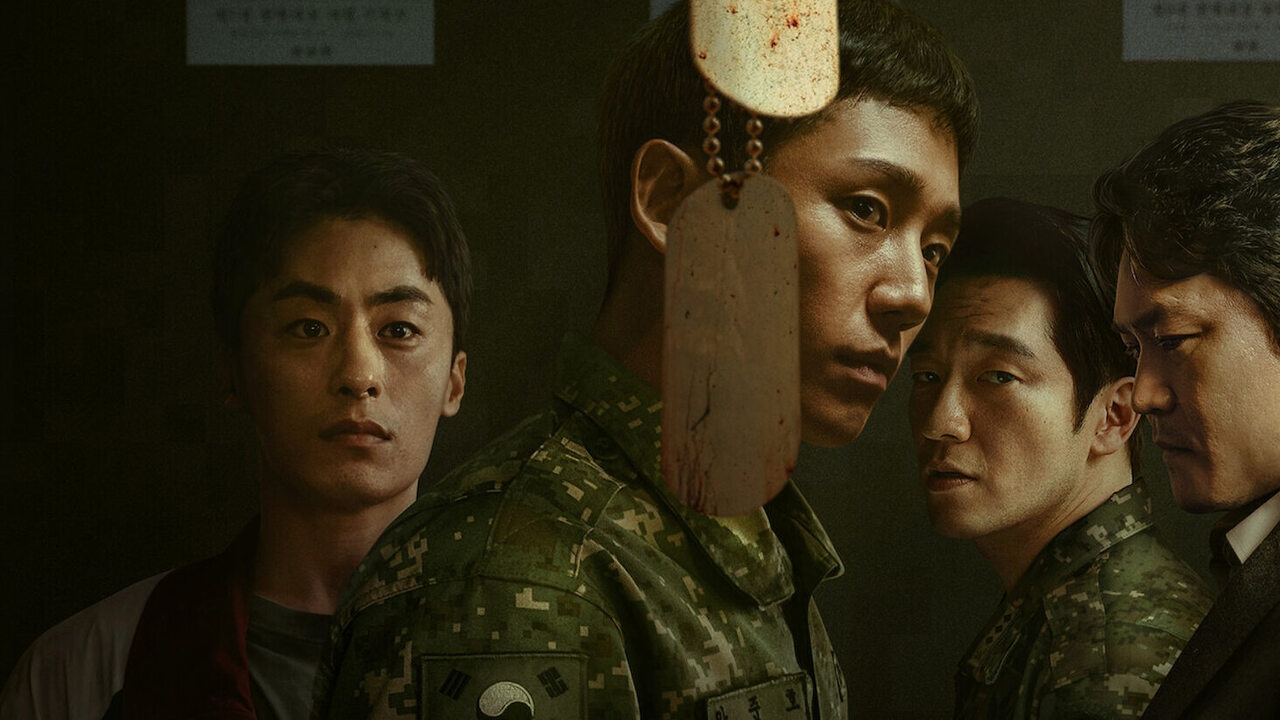 D.P., short for Deserter Pursuit, is a Netflix original series based on the webtoon of the same name by Kim Bo Tong. The first season, which aired in August 2021, was a banger, earning props for its realistic portrayal of the harsh realities of mandatory military service in South Korea and the complex issues surrounding desertion.

The second season of D.P. picks up from the shocking finale of the first season, where Joon Ho and Ho Yul witnessed the tragic consequences of military abuse and bullying that drove a deserter to take a hostage and attempt suicide. The incident leaves Joon Ho shook and conflicted about his role as a D.P. agent, while Ho Yul tries to cope with his own guilt and anger. Meanwhile, their superior officer Park Bum Goo (Kim Sung Kyun) faces pressure from the higher-ups to cover up the scandal and protect the image of the army.

The new season also introduces new characters and cases that challenge Joon Ho and Ho Yul's moral compass and test their loyalty to each other and to their duty. Among them are Park Sung Woo (Go Kyung Pyo), a former D.P agent who has a mysterious connection to Ho Yul; Seo Eun (Kim Ji Hyun), a female soldier who joins the D.P unit as a new recruit; and Im Ji Sup (Son Suk Ku), a ruthless deserter who is involved in a violent crime syndicate.

Though I am not a huge fan of Korean dramas, D.P. season 2 being a lit and savage drama that explores the dark side of the military system and the human cost of desertion easily won my heart. Another thing that caught my eye is that the series does not shy away from depicting the brutal violence, psychological torture, and emotional trauma that both the deserters and the pursuers face. The series also raises important questions about the ethics and legality of the D.P. unit's methods, the accountability and corruption of the military hierarchy, and the social stigma and discrimination that deserters face in society in a realistic way, which immediately impressed me.

Jung Hae In convincingly portrays Joon Ho's inner turmoil and growth as he struggles to balance his sense of justice and empathy with his duty and obedience. He also shows his courage and compassion as he tries to help some of the deserters he encounters, such as a young boy who ran away from home or a pregnant woman who was abused by her husband. Koo Kyo Hwan impresses with his portrayal of Ho Yul's complex personality, which ranges from sarcastic and cynical to loyal and compassionate.

He also reveals his vulnerability and humanity as he deals with his past trauma and his current relationship with Park Sung Woo. The chemistry between the two leads is also one of the highlights of the series, as they form an unlikely friendship and partnership based on mutual respect and trust.

The series also benefits from its tight pacing, suspenseful plot twists, and stunning cinematography. The series keeps the viewers hooked with its unpredictable and thrilling storyline, which involves various types of deserters, from conscientious objectors to violent criminals. The series also creates a lot of suspense and tension as Joon Ho and Ho Yul face dangerous situations, such as being chased by gangsters, being trapped in a minefield, or being ambushed by armed deserters.

Though I don't have any issues with finding the series too dark and depressing, as it does not offer much hope or humor to lighten up the mood. The series also does not delve deep enough into some of the underlying causes and solutions for desertion, such as mental health issues, social injustice, or alternative service options. The series also relies on some clichés and stereotypes, such as the corrupt officials, the ruthless gangsters, or the damsel in distress.

Another criticism that I have is that the series does not give enough screen time or development to some of the supporting characters, especially the female ones. Seo Eun, for example, is introduced as a potential love interest for Joon Ho, but her role is reduced to being a sidekick or a victim. Her character does not have much agency or backstory, unlike her male counterparts. Similarly, other female characters such as Joon Ho's mother or Ho Yul's ex-girlfriend are either absent or underutilized in the story.

D.P. season 2 is a worthy sequel to one of Netflix's best Korean dramas. It offers a compelling and realistic look into the controversial issue of military desertion in South Korea, while also delivering an entertaining and thrilling crime drama.

Final Score – [7/10]
Reviewed by - Arpita Mondal
Follow @ArpitaMond33387 on Twitter
Publisher at Midgard Times