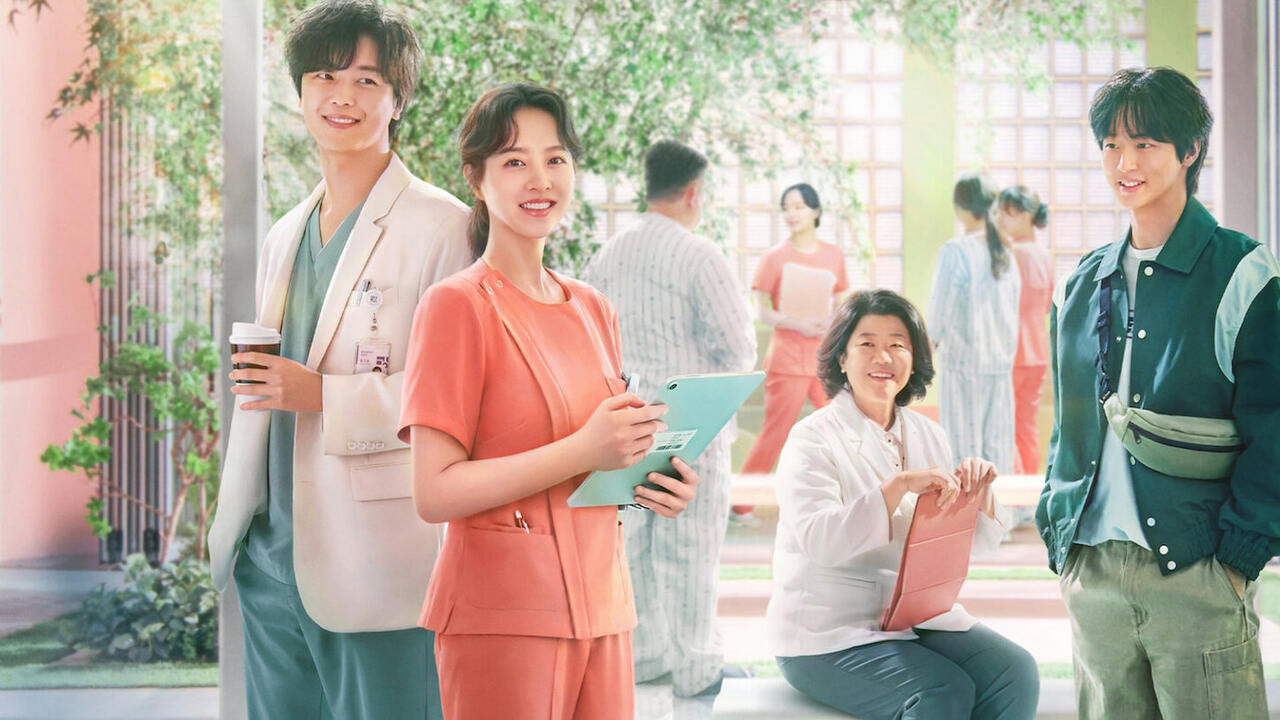 Daily Dose of Sunshine is about the things that go on in a Psychiatric unit of a hospital, including both the staff and the patients. For me, there are no main characters because I adored every story that has been included in the series. Although initially it seemed a lot as many stories were running side by side it's all well that ends well.

I have one question for Park Bo-young, when will you stop amusing us with your acting skills? Be it Strong Girl Bong-soon or Doom at Your Service, she blends so well which serves as a testament to her versatility. Those who have watched Doom at Your Service know that in the series she was shown suffering and this series also shows her in a similar light.

Daily Dose of Sunshine serves as a link between the normal and abnormal. There are many lines spoken during the show that are worth mentioning, but I have lost count of them. The subject of mental illness has been included but it never felt too heavy to see as a perfect balance has been maintained.

The show brings mental health into the limelight and I feel that projects like these should be promoted. Why should we feel ashamed speaking about mental health when it is so easy for us to go and take a prescription for ailments like headaches? One thing that I noticed in the series is how in the majority of the cases, society treats people in a shitty way and makes them feel inferior. The parts of the series where they talk about social anxiety feel so relatable yet so distant.

Daily Dose of Sunshine used a unique approach to cover every aspect of mental illnesses. It started by introducing us to various cases brought at the psychiatric unit and then told about its main characters. The progression is slow yet intense and it makes you get lost in the world of the series. It was sad how even the staff at the psychiatric unit initially appeared to create a bad atmosphere at the workplace. It might come off as cold, but even in hospitals where the patients are taken care of, it is the staff suffers the most. This might be surprising, but it is true.

The corporate world and the pressure it builds is also a part of the series. There are much evidence of toxic workplace and schools which made me wonder why society is failing to provide a safe space. The audience will tend to get into a lot of introspection and also get emotional at several moments.

One takeaway message from the show is to notice anyone who seems to feel different recently and extend a helping hand. Learn from how the characters in the series navigated different opportunities to find a place that suits them the best and the best example of that is Jung Da Eun.

The hot gossip when she transferred to the Psychiatric unit was why she chose to transfer from Internal Medicine. People started talking behind her back and that made her anxious. The series has a really beautiful start, and I was captivated by the scene in which Ri-na is shown dancing naked. When you watch it, it feels like liberation and you'll get the context once you see the series.

The accuracy with which mental illnesses have been shown like bipolar disease or anxiety leaves you in awe. Various conversations surrounding the topic make it easy for the audience to understand and the best part is that the writers have also included how it all started. In some cases, several visual effects have also been used. As in the case of a patient suffering from anxiety, they show how he feels trapped in a see-through glass cage and feels like everyone is watching him.

Every case shown in the series brings out a new story and it resonates with you. Be it panic attacks, self-harm, depression, mania, or anxiety everything has been included. Acknowledging things is the first step, and as a doctor in the series said if you acknowledge it, you're already half treated.

In all, Daily Dose of Sunshine is a good watch but for a limited audience. In this breakneck world, I doubt if the majority of the audience would be excited to see projects on mental illness because what everything desires is a fast-paced plot with action or thrill. But if you're in the mood for some light and soulful stuff, then Daily Dose of Sunshine is the one for you. There are twelve episodes with an average duration of an hour.

Final Score – [8/10]
Reviewed by - Riya Singh
Follow @_riyasinghhh_ on Twitter
Publisher at Midgard Times