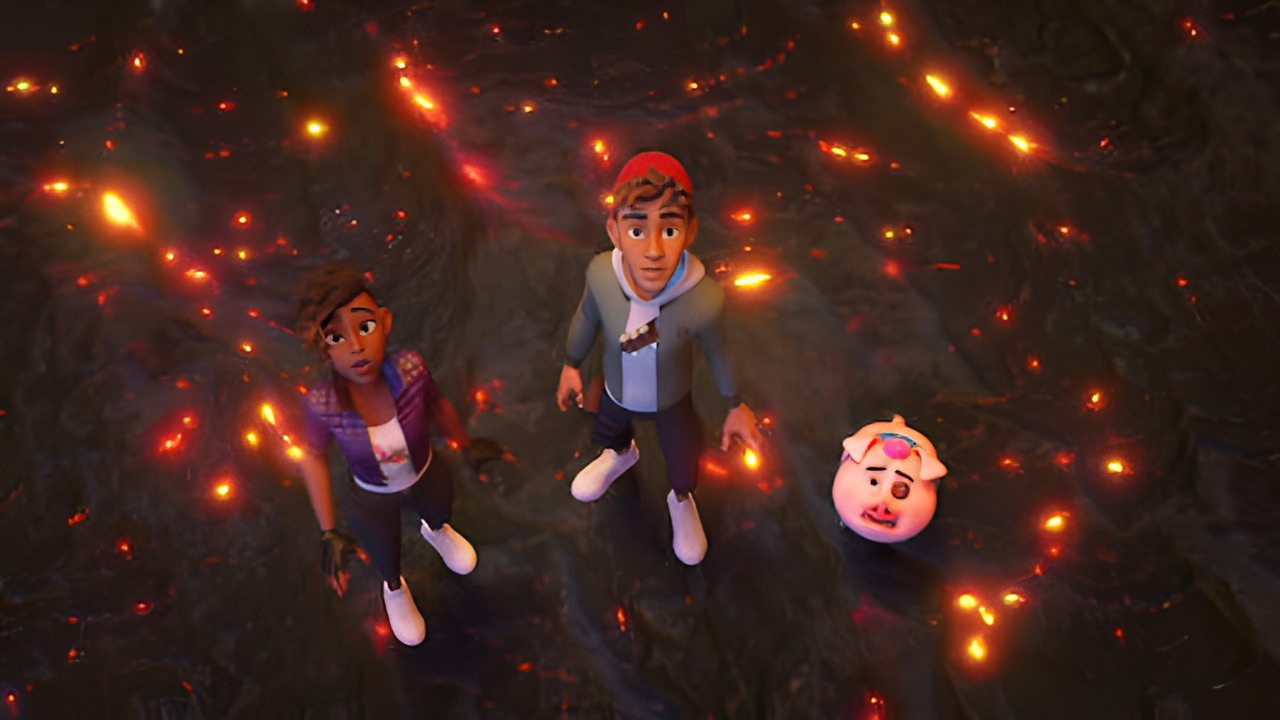 Season 2 of Daniel Spellbound brings the same fun as season 1. We open the season with our protagonist and his trusted pig, Hoagie, entering a museum to get a witch's ring. It's untrackable and Daniel needs to get back into the Tracker's guild. It's a great throwback to season 1's opening when we saw Daniel getting into an ogre's lair to get magical mushrooms from their poop.

But this season heightens the danger and adventure a little because we are already familiar with the characters and the world they live in. However, this doesn't stop the show from introducing new characters like Shak and Jayce. Shak is looking for her brother, Jayce, a famous tracker who Daniel looks up to.

He has been missing for years and no one knows where he is. Shak and Daniel strike a deal and the duo face a video game simulation, compete in bowling, head to a mysterious island, free a demon, and more in search of her brother. But Jayce has secrets of his own. The show is fast-paced and won't make you feel bored. Also, the games, puzzles, and such are uniquely designed. So you will keep guessing on how to actually win.

Made for kids, the animation is the same as it was in season 1 and the show is certainly kid-friendly. There's no swearing and there's no deep moralistic or virtuous bend to any of the character's actions. The aim is to entertain rather than make anyone think. And that works because it's designed and executed flawlessly without showing any bloodshed or graphic death. However, I hope you are okay with watching a witch's finger slither by or so. Basically, it's a simple and straightforward adventure show all about magic.

However, the creators still leave realistic touches all over the show. We see Daniel starving because he doesn't have any money right in the first episode itself. Also, in the end, Shak has to grapple with something regarding her brother that will make you feel for her. However, as said before, the show isn't aiming to be serious. Instead, it wants to be fun, but also heartwarming. And the conclusion to this season can certainly be labeled as wholesome.

Apart from Daniel and Hoagie, we see Lucy's return as well. She's now trying to become the Primus and we see our lead character eventually help her after he initially turns her away because he has more important matters to handle. Regarding the voice acting, that's absolutely top-notch as well.

Alex Barima as Daniel Spellbound, Deven Mack as Hoagie, and Saara Choudry as Shakila "Shak" Chinda do an excellent job. Deven Mack especially keeps the ball rolling with his quips and jokes. His dialogue delivery is flawless and I chuckled the most at his lines.

Overall, if you loved season 1, season 2 will entertain you as well. However, do note that if you haven't watched the first season, then you will probably have trouble understanding what's going on. Yet, the show has a simple lore so new watchers probably won't have much trouble understanding the world the characters inhabit.

Final Score – [8/10]
Reviewed by - Ishita Chatterjee
Follow @dracone619 on Twitter
Publisher at Midgard Times