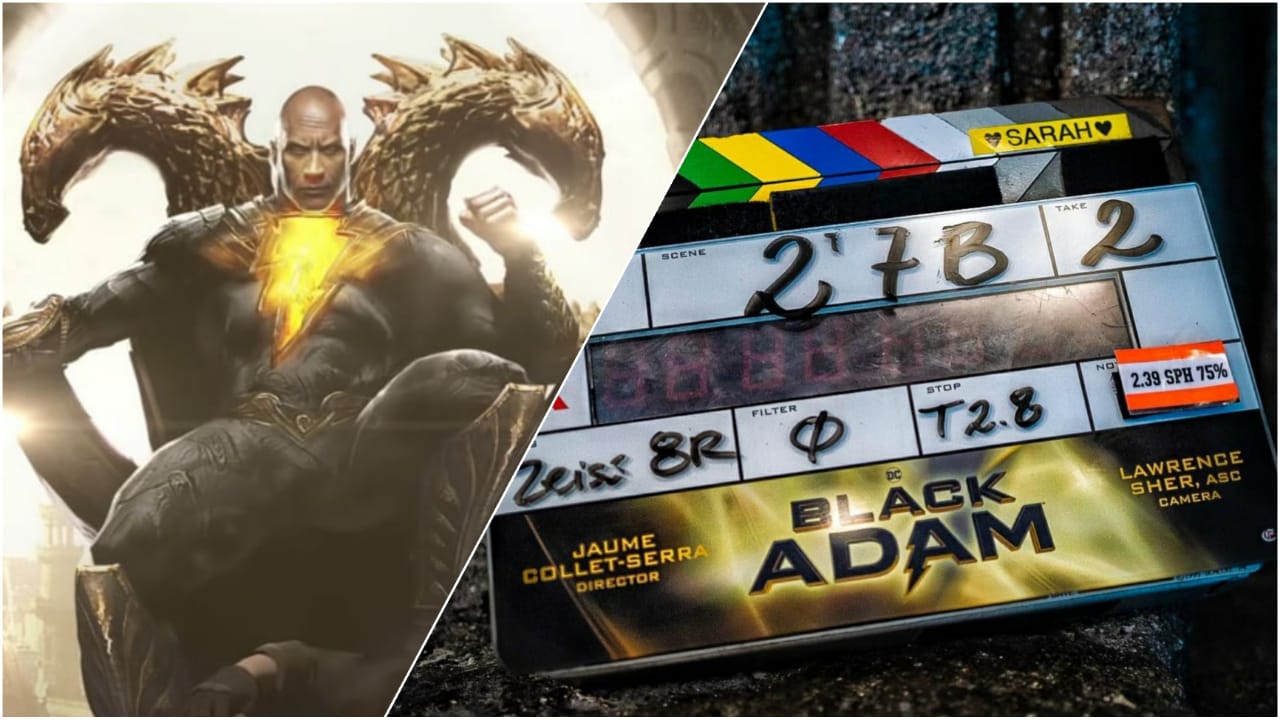 DC's 'Black Adam' has officially kicked off filming in Georgia. The film completed the casting this week by adding James Cusati-Moyer to the cast in a role, which is still being kept under wraps.

The film leading star Dwayne Johnson today informed via Instagram today about the start of filming, "History in the making, extremely excited and what a humbling moment to share with you. Officially kicking off DAY 1 of filming our BLACK ADAM."

"Our Director and maestro, Jaume Collet-Serra. Our Academy Award nominee (Joker), Director of Photography, Lawrence Sher. We have an all-star production crew - incredibly talented, galvanized, committed, and focused to raise the bar and deliver something SPECIAL for the world. This one is an honor."
View this post on Instagram

Dwayne Johnson is starring in the titular role of Black Adam in the second New Line/DC film following 2019's critical and commercial smash hit Shazam! Shazam and Black Adam are arch-rivals in the DC Universe.

'Black Adam' cast also includes Quintessa Swindell as superhero Cyclone, a junior member of the Justice Society with the power to manipulate wind and sound, Aldis Hodge as Hawkman aka Carter Hall, Noah Centineo as Atom Smasher, and Sarah Shahi as a university professor and freedom fighter leading the resistance in the fictional nation of Kahndaq.

Jaume Collet-Serra is helming "Black Adam" off a recent draft by Rory Haines and Sohrab Noshirvani. Johnson, Dany Garcia, and Hiram Garcia of Seven Bucks Productions are producing with Beau Flynn of FlynnPictureCo. Johnson, Collet-Serra, Flynn, Garcia, and Garcia recently collaborated on Jungle Cruise, which is opening July 30, 2021. Scott Sheldon from FlynnPictureCo. will serve as an executive producer.

The film was postponed from Dec. 2021 to July 2022, so, now it will be a theater exclusive release in 2022 unlike the DC films releasing this year, which are directly coming to HBO Max alongside the limited theatrical release.

Earlier this week, Warner Bros. announced that its 2022 slate of movies will be theater exclusives and won't be a hybrid release model, which WB is following this year with films like Wonder Woman 1984 and The Suicide Squad.

"Black Adam" will arrive in theaters on July 29, 2022.