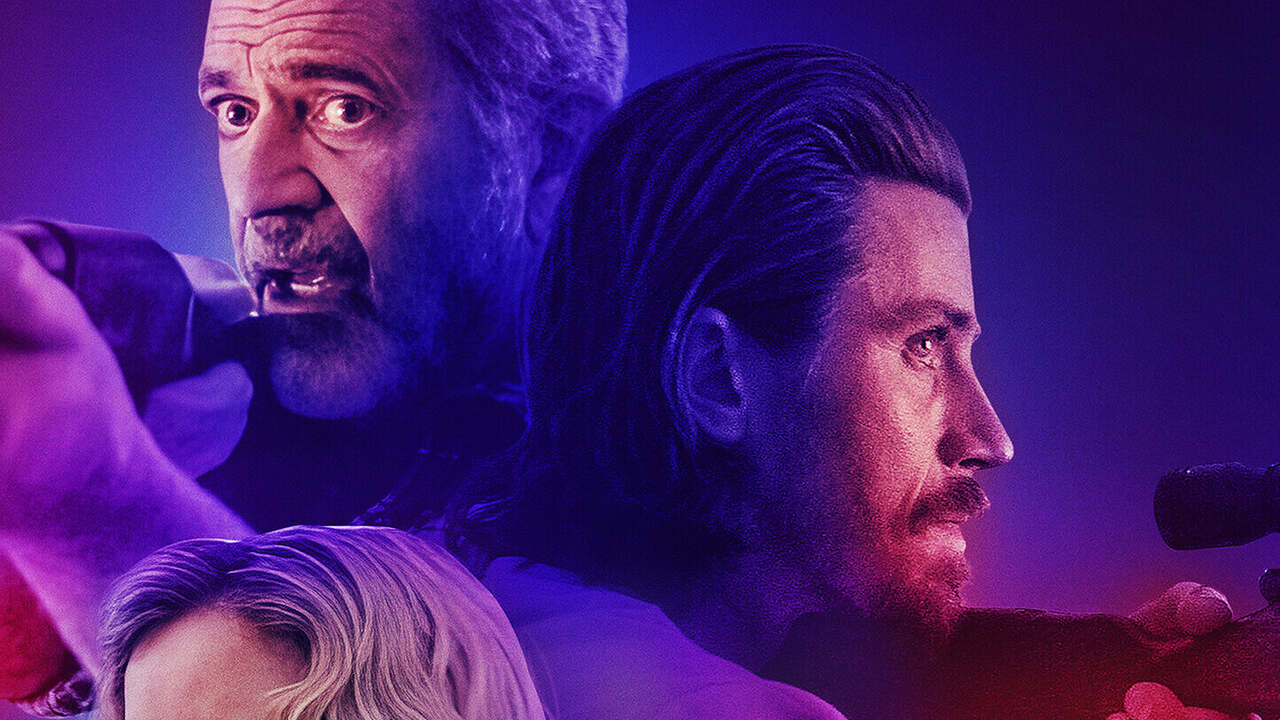 Desperation Road is a 2023 American crime drama film directed by Nadine Crocker and written by Michael Farris Smith, based on his own novel of the same name. The film stars Garrett Hedlund, Willa Fitzgerald, Mel Gibson, and Jon Voight.

Russell Grimes (Garrett Hedlund) is released from prison after serving 11 years for a drunk driving accident that killed a young boy. He returns to his small town in Mississippi, where he is haunted by his past and the guilt he feels for the boy's death.

Russell tries to make amends by getting a job and rebuilding his life, but his troubled past catches up with him when he meets Maben (Willa Fitzgerald), a young mother who is struggling to protect her young daughter from her abusive ex-husband.

Maben and Russell's lives become intertwined when they are both targeted by Larry (Jon Voight), the father of the boy that Russell killed. Larry is seeking revenge for his son's death, and he will stop at nothing to get it.

Russell must confront his past and his demons in order to protect Maben and her daughter from Larry. He must also find a way to forgive himself for his past mistakes and learn to live again.

One of the things that I liked most about Desperation Road is that it is not simply a revenge thriller, it's also about forgiveness. Russell Grimes is a man who is haunted by his past mistakes, and he is struggling to find a way to move on. Maben is a young woman who is trying to protect her daughter from the same kind of abuse that she experienced herself.

The film explores the themes of guilt, forgiveness, and redemption in a thoughtful and nuanced way. It shows that it is possible to overcome our past mistakes and find forgiveness, even if it is difficult.

I also liked the film's southern gothic atmosphere. The setting of the small town in Mississippi adds to the sense of desperation and hopelessness. It is a place where people are trapped by their pasts and where it is difficult to escape.

I think the film's most important strength is its exploration of complex themes. The film does not offer easy answers, but it forces the viewer to think about difficult questions such as the nature of forgiveness and the possibility of redemption. The film is also a powerful indictment of the cycle of violence and the importance of breaking it.

The film's pacing can be slow at times, and some viewers may find the first half to be a bit drawn-out. However, I think the slow pacing is necessary to develop the characters and establish the atmosphere. The film also picks up pace in the second half, and the climax is both suspenseful and emotionally charged.

The film's ending is a bit too neat and tidy for my taste. I would have liked to see a more ambiguous or even tragic ending. However, I understand that the filmmakers wanted to give the audience a sense of hope and closure.

Desperation Road is a gripping tale of redemption and revenge that showcases the talents of its cast and director. The film offers a realistic and gritty portrayal of life in the Deep South, as well as an engaging story of two lost souls who find each other in their darkest hour. The film also raises some interesting questions about guilt, forgiveness, and justice that will linger in the minds of the viewers. Desperation Road is a film worth watching for fans of action thrillers and Southern noir.

Final Score – [6/10]
Reviewed by - Arpita Mondal
Follow @ArpitaMond33387 on Twitter
Publisher at Midgard Times