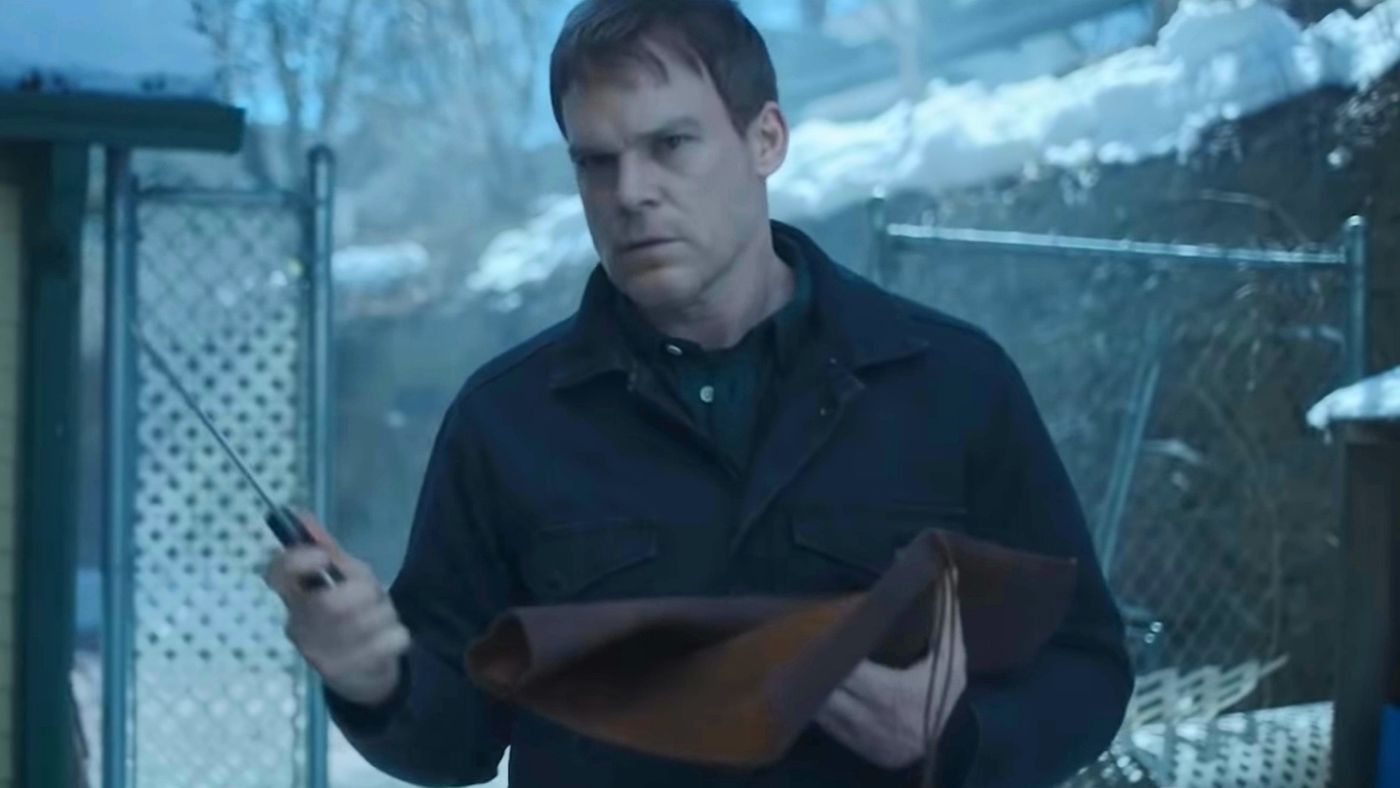 After 120 days of shoot, 'Dexter: New Blood' has officially wrapped up filming today in Littleton, Massachusetts. The limited series, which can be seen as a proper closure to the original Dexter (2006-2013) will premiere on November 7 on Showtime.

The series takes place around ten years after the finale of the original series, which ran for eight seasons. Dexter Morgan has moved to the fictitious small town of Iron Lake, New York, and taken on the persona of Jimmy Lindsay, a local shopkeeper. He has formed a friendship with Angela Bishop, the town's chief of police, and has repressed his desire to commit serial killings. A series of incidents in the region of Iron Lake makes Dexter afraid that the "dark passenger" within him will surface.

Director Sanford Bookstaver confirmed the filming wrap through his Instagram account and said, "This was the best shoot of my career. The best part of it all was that I was able to do it together with my executive producer and one of my best friends in the world Scott Reynolds."

Earlier, Showtime revealed the premiere date and a sneak peek trailer (watch below) during the Comic-Con@Home panel of Dexter. The trailer shows Michael C. Hall who returns as Dexter currently living a normal and steady life until an unexpected turn of events put him on the path of a serial killer once again.

'Dexter: New Blood' will have 10 episodes of one hour each. According to lead actor Michael C. Hall, the regular series finale of Dexter, in which Dexter departs Miami and ends up as a lumberjack in Oregon, polarised the show's fans. He stated "I believe the finale was, at best, 'mystifying' to many. 'Perplexing,' 'exasperating,' 'frustrating,' and so on down the list of negative words." Fans had questioned Hall whether there would be a continuation to the show in the eight years since the finale aired.

Apart from Hall, the series stars Clancy Brown as Kurt Caldwell, Julia Jones as Angela Bishop, Alano Miller as Logan, Johnny Sequoyah as Audrey, Jack Alcott as Randall, and David Magidoff as Teddy. The cast also includes Jamie Chung as Molly and Oscar Wahlberg as Zach.

The series is directed by Marcos Siega along with Sanford Bookstaver. Clyde Phillips is the showrunner along with serving as a producer of the show. The executive producers are Marcos Siega, Michael C. Hall, John Goldwyn, Sara Colleton, Bill Carraro, and Scott Reynolds.