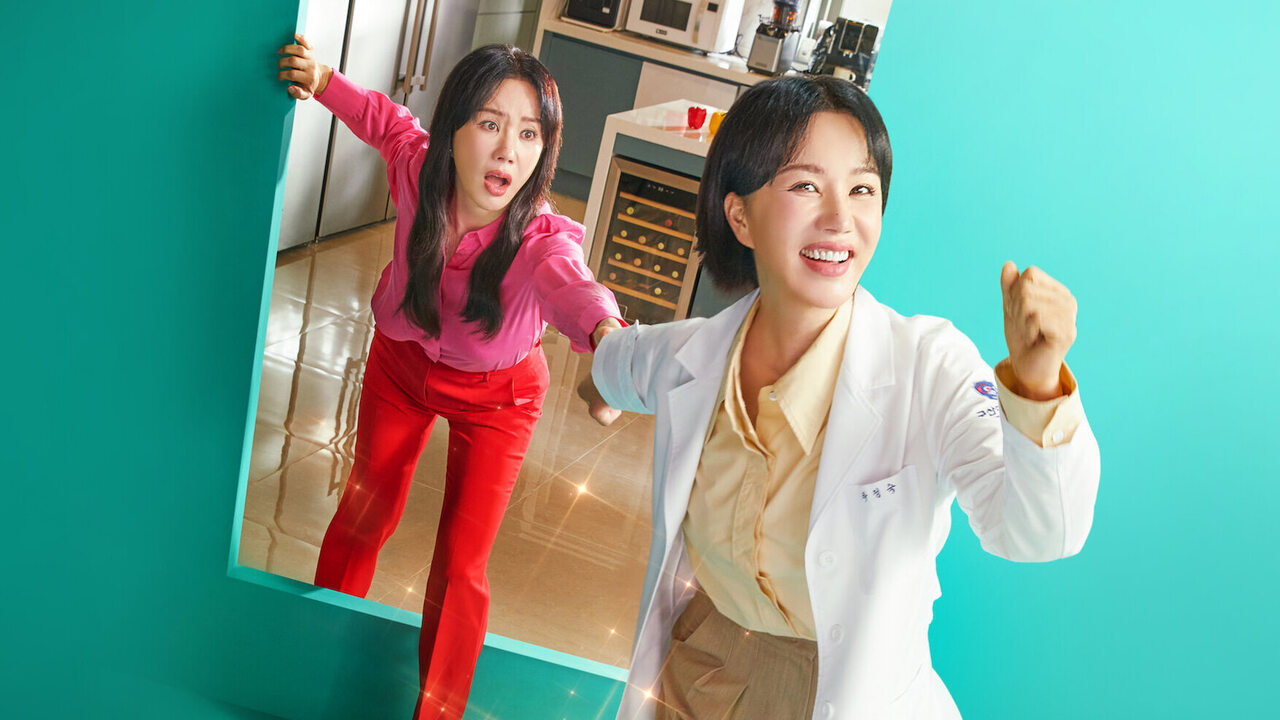 Doctor Cha begins its first episode with Cha Jung-sook visiting her friend's dermatology clinic. Soon, we found out that Jung-sook is a doctor, but she had left practicing 20 years ago and now is a housewife. It was hard to imagine this scenario considering the dedication required to get a medical license. Her husband is the head of the surgery department, her son is an intern, and the daughter is also giving mock tests to become a doctor.

Jung-sook's married life is not good as she hasn't been sleeping in the same room as her husband for 10 years. It started primarily because he came late from surgeries but later, it became a habit. This couple married because the husband impregnated the wife before marriage, while they were still in college. There wasn't any sort of love between these two as it was just duties that kept them together.

In-ho (the husband) has always been in love with Seung-hi (his college sweetheart). After being married to Jung-sook for over twenty years, this man dares to cheat on her wife despite seeing what she does for the family. When In-ho went to the US, he met Seung-hi there and thus the romance between them rekindled.

When Doctor Cha gets diagnosed with acute hepatitis, all the family members behave like ignorant assholes and are reluctant to help her. Jung-sook's husband didn't want to donate her liver. These acts made me petty the woman and hate her in-laws for a lifetime. Even when she was admitted into the hospital, her husband was busy enjoying his Europe trip with the mistress. These incidents show how much respect Doctor Cha gained even after sacrificing her career for the family. If the situation had been reversed, Jung-sook would have given all her organs to In-ho. The scene which hits the audience is when Jung-sook's mother-in-law asks her to wait for a brain-dead donor as she's not on the brink of death. This scene happened in front of the kids and I wondered coming from such a progressive and wealthy family, what would these kids be learning?

The first episode ended with Doctor Cha getting out of the liver transplant and abusing her husband and I appreciate that scene as the husband deserved every word of that. This was the time for celebrations as the woman finally realized her worth and was ready to face it all. Another memorable scene would be when she slapped her husband and he let her go thinking of these things to be post-surgery psychosis. Jung-sook realizes that her real passion lies in studying and she decides to pursue her career. Working diligently for the mock test, she's able to ace it. Things that were obstructing her path were her age and her recent liver surgery. But, as seen in a short clip from the third episode, she's going to be a resident.

One message that the Doctor Cha series sends very strongly in its first episode is that no matter how much a wife does for her husband, kids, and in-laws, they don't need to come forward to help her in her time of need. When Doctor Cha was on the verge of dying, her mother-in-law did and said such things which could not be expected. When she was working tirelessly for everyone, her efforts weren't being praised or recognized and once she was back from the hospital, everyone expected her to perform the same level of duties as before. This was not at all justified and looked very wrong. Through all this, one can understand the condition of women in society very clearly. Another thing that the series teaches us is that it is never too late to pursue your passion.

In the second episode, I felt that the show focussed on women's empowerment and how Doctor Cha was ready to rock the second chance she got in life. The woman never spent on herself and took her mother-in-law's used goods. But, after the reality hit her, she was ready to take all the chances to make her life better, this included going shopping and even pursuing her career despite a 20-year gap.

There wasn't a dull moment in Doctor Cha and it made me stick to the screen till the very last minute of the episode. The performance given by Uhm Jung-Hwa as Doctor Cha is electrifying. Only two out of sixteen episodes have been released and by watching these two, I can say that this series has a bright future. Usually shows get boring when they reach half the length of the total episodes, well this isn't being expected from this one as there are multiple scopes for twists and turns. How the tone has shifted from the first episode to the second one is intriguing as I am desperate to watch what the show has to offer.

Medical dramas are becoming very popular these days, but Doctor Cha is not a typical one as it mixes other elements also. The questions that are lingering on my mind after watching the ending of the second episode are Will Doctor Cha discover what her husband has been doing behind her back? If so, how will she react? As Doctor Cha is now working in Choi Seung-hi's department, will she be partial to her? How will Doctor Cha balance her new routine? It's going to be very interesting to watch this extra-marital drama as things will come out one day. Also, I am somehow praying for Doctor Cha and her liver transplant surgeon to come together. I can not even imagine how would it look on-screen when a married couple faces each other with their respective partners with whom they are having an affair.

Final Score – [8/10]
Reviewed by - Riya Singh
Follow @_riyasinghhh_ on Twitter
Publisher at Midgard Times