A new look at Elizabeth Olsen's character in Doctor Strange in the Multiverse of Madness has been revealed. The new-look comes from an official trailer (watch above) of the film revealed by Cinemark, which shows Scarlet Witch in her deep ritual pose.

The trailer also includes another briefer shot that hasn't been seen before. It shows Doctor Strange saying "Prove it" to America Chavez played by Xochitl Gomez.

Producer Richie Palmer has teased a battle between Scarlet Witch and Doctor Strange, which will cross the barriers of the universe and will certainly prove who is the most powerful among them. "Meeting the Wanda Maximoff at the end of Endgame would have been too much for Strange. Who emerges as the most powerful being in the universe? Maybe we would find out at the end of the movie (Doctor Strange in the Multiverse of Madness)," said Palmer in an interview.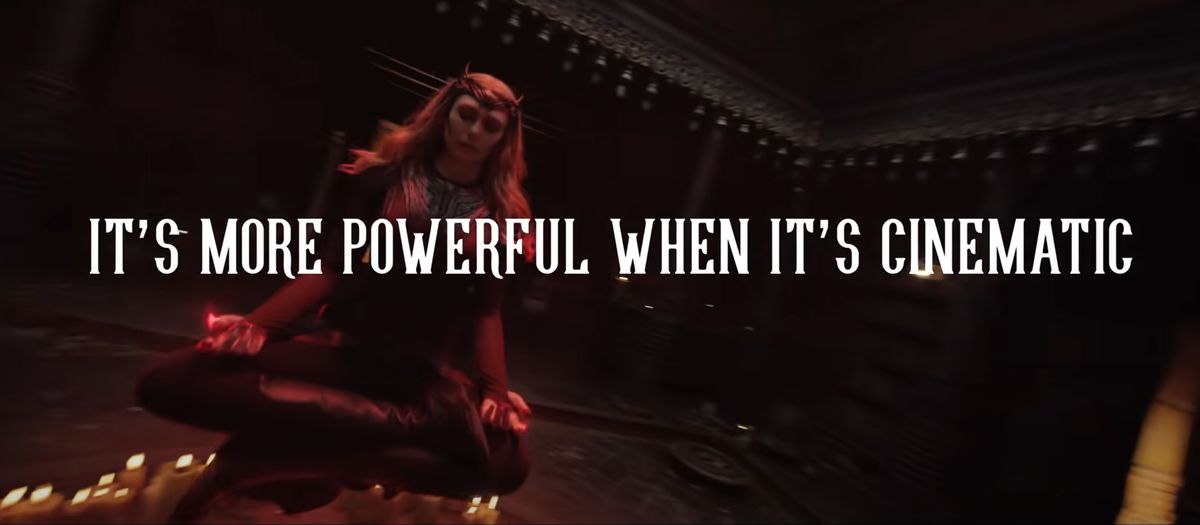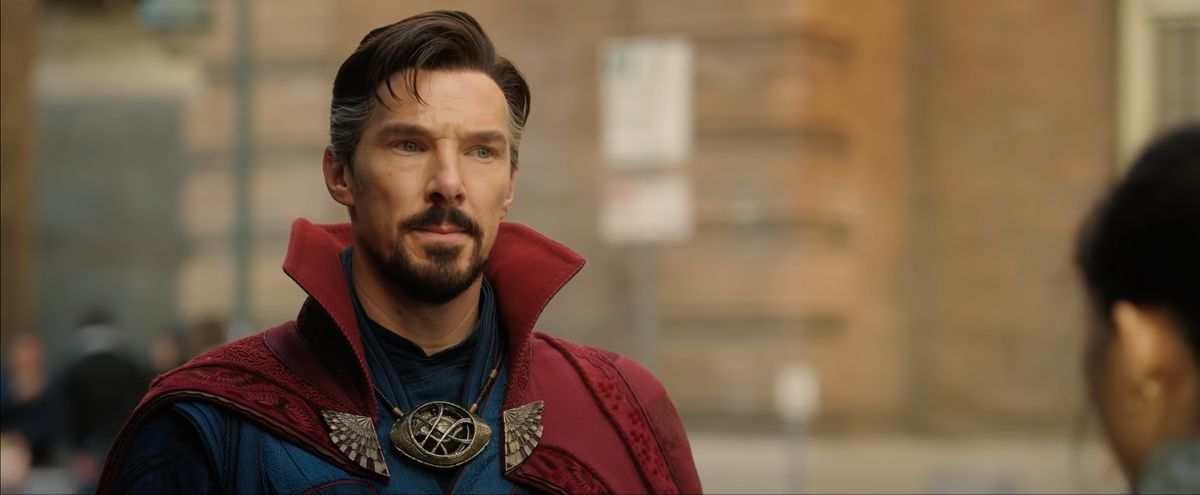 'Doctor Strange in the Multiverse of Madness' follows Dr. Stephen Strange, who distorted space-time by casting a forbidden spell that was too dangerous opens the door to a mysterious madness called the "Multiverse." To restore the world where everything is changing, he seeks help from his ally magician Wong and Wanda, who wields one of the most formidable powers of the Avengers. But, they are scared that they can no longer do anything on their own as a terrible threat to humanity is approaching humankind and the entire universe.

The MCU unlocks the Multiverse and pushes its bounds further than ever before in Doctor Strange in the Multiverse of Madness. Travel into the unknown with Doctor Strange as he crosses the mind-bending and deadly various realities of the Multiverse with the help of both old and new mystical allies to fight a mysterious new opponent.

Directed by Sam Raimi, 'Doctor Strange in the Multiverse of Madness' will release in theaters on May 6, 2022. In the film, Benedict Cumberbatch plays Doctor Strange, Benedict Wong as Strange's ally magician Wong, Rachel McAdams as doctor Christine's, his ex-girlfriend, and his old friend Mordo played by Chiwetel Ejiofor. Elizabeth Olsen returns in the role of Wanda aka Scarlet Witch, and newcomer Xochitl Gomez will portray America Chavez, a new fan-favorite from the comics.