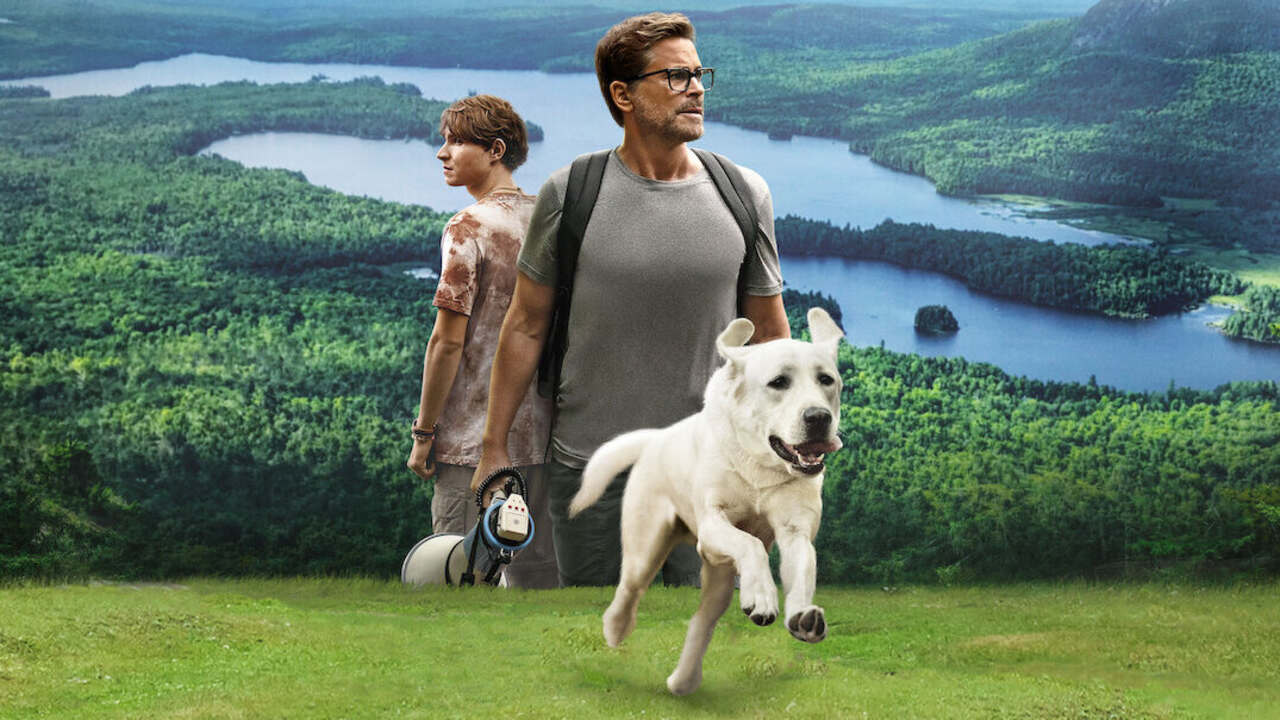 Everyone loves to watch the relationship shared between humans and dogs. It is for this reason, movies like 'Marley and Me' gained so much love and popularity from the audience. Dog Gone is a new film released on Netflix on 13th January 2023. This heartwarming film is about 1 hour and 35 minutes long. This movie is a real-life story of a father and son and delivers a heart-wrenching story. There is also a book based on the story written by Pauls Touttonghi, which goes by the same name. The movie stars Rob Lowe, Johnny Berchtold, and Kimberly Williams Paisley in the lead roles.

Dog Gone is a movie that gives away the main plot of the story in the title. It is the story of a young man that goes on a journey with his parents to find his missing dog. Feilding and John are the main characters in the film along with their dog, Gonker. Fielding is senior in college who was having a hard time with his breakup. He picks up a dog from a pound and names him Gonker. Gonker was Fielding's best friend. Gonker, according to Fielding was someone who loved him for who he is. They lose Gonker on the Appalachian Trail. John promises his son that Gonker will be found before it's late, and the rest of the film follows an adventurous journey about what will happen to Gonker and the two humans who are on a search for him.

This film can be loved by everyone. The film contains a heartfelt story that does not have anything to be disliked. This film has a good story and amazing actors who have delivered good performances and given justice to the characters. The fact that the entire story is something that happened in real life is what makes the movie, even more, watch-worthy. The film beautifully shows the emotional relationship human beings share with their pets, especially dogs. The film is an emotional drama therefore the viewers will have to go through a lot of tear-jerking scenes. Most dog movies will have a sentimental vibe this movie is no different. But we cannot expect anything else from a movie that follows such a storyline. It is so pleasing to watch the relationship Gonker shares with Fielding.

Even though the film is adapted from a book, which delivered a real-life story, the makers have brought some changes to the film. The original story was set in the 90s, whereas Dog Gone is set in the present day.

Dog gone is a perfect film if you are looking for a light-hearted watch. It is a film that can be easily enjoyed with family, friends, and even with kids. The story of the film is so uplifting and touching that anyone and everyone can enjoy the film from start till the end.

Final Score – [7.5/10]
Reviewed by - Poornima Balsu
Follow @BalsuPoornima on Twitter
Publisher at Midgard Times