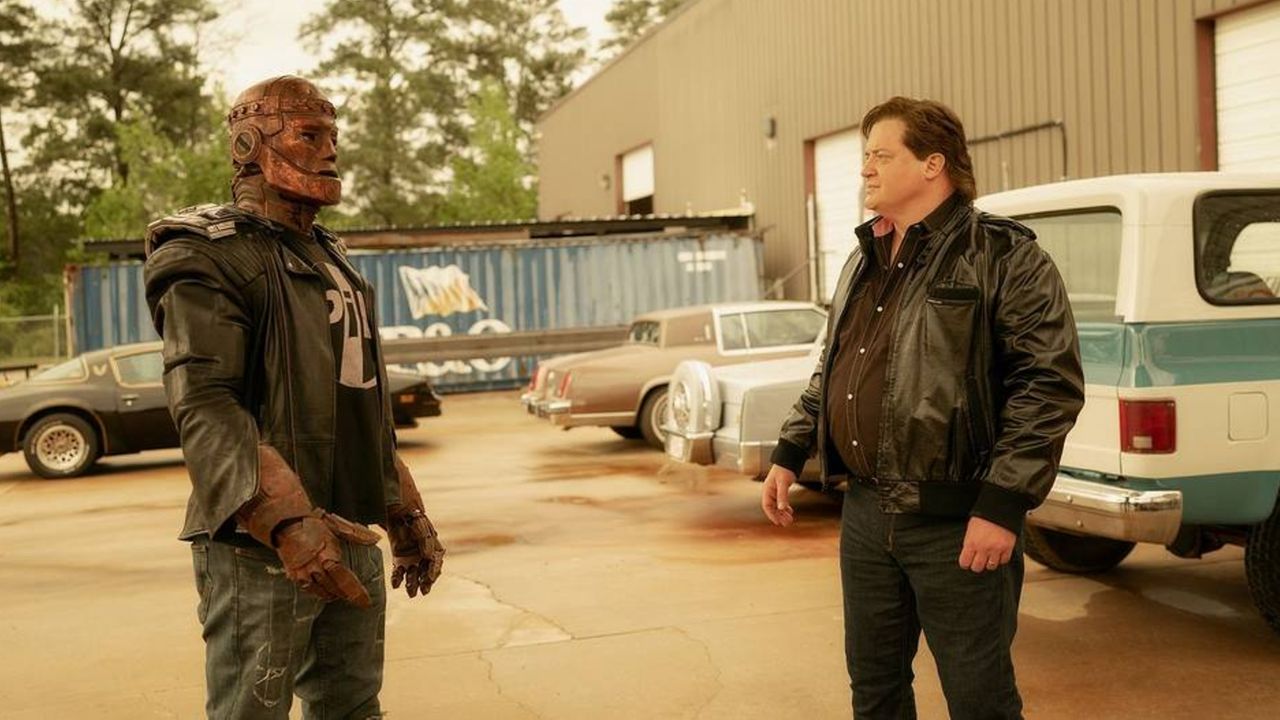 The fourth season of HBO Max's original series 'Doom Patrol' has officially wrapped up filming this week, we have confirmed. The series began production in February this year after it was renewed for the fourth season during DC Fandome 2021.

The series star Joivan Wade wrapped up his part on Thursday, August 11, and confirmed the same via Twitter. The rest of the cast also completed one by one, and by Tuesday, August 16, the filming was entirely finished. The fourth season is now in post-production.

There is currently no official update on the release date of the series, but it is likely to premiere in late November or December this year. Generally, DC reveals its upcoming plans during Comic-con or DC Fandome, but this year DC Fandome 2022 is unlikely to happen due to uncertainty surrounding the future plans of DC projects after the merger of Warner Bros. and Discovery.

However, as per our sources, there is unlikely any danger on shows like Doom Patrol and Titans, if they continue to do well. WBD is already licensing these projects to different distributors in many countries. In India, Doom Patrol is currently streaming on Prime Video while Titans are available on Netflix.

In the third season, Doom Patrol is at a crossroads, and each member is struggling to reconcile who they are and who they want to be. And things get even more tricky when Madame Rouge (Michelle Gomez) returns in a time machine with a very particular assignment if only she could remember it.

In the Season 3 finale, Cliff apologizes to Clara and promises to be a better person before returning to the mansion, where his Parkinson's causes him to lose control of his new robot body and go on a rampage. Rita succeeds to halt Cliff by expanding to a massive size after choosing to let a regretful Laura live. Rita then rallies the group to pursue heroic actions as a supergroup and unwillingly accepts Laura's invitation to join them. They then utilize the time machine to fly to the Suez Canal, where a testicle-like monster is doing havoc under the team name "Doom Force," which everyone dislikes except Cliff.

DOOM PATROL reimagines one of DC's most iconic Super-Hero teams: Robotman (Brendan Fraser), Negative Man (Matt Bomer), Elasti-Woman (April Bowlby), Crazy Jane (Dian Guerrero), and Cyborg (Joivan Wade), all led by modern-day mad scientist Niles Caulder aka The Chief (Timothy Dalton). The Doom Patrol members were all involved in a tragic event that not only gave them superhuman abilities but also left them wounded and disfigured. The Doom Patrol is a group of superpowered freaks fighting for a world that doesn't want them.

DOOM PATROL is co-produced by Berlanti Productions and Warner Bros. Executive producers include Jeremy Carver, Sarah Schechter, Geoff Johns, Greg Berlanti, Chris Dingess, and Tamara Becher-Wilkinson. The characters were created for DC by Arnold Drake, Bob Haney, and Bruno Premiani.

All three seasons of Doom Patrol are currently streaming on HBO Max in the US and Prime Video in India.