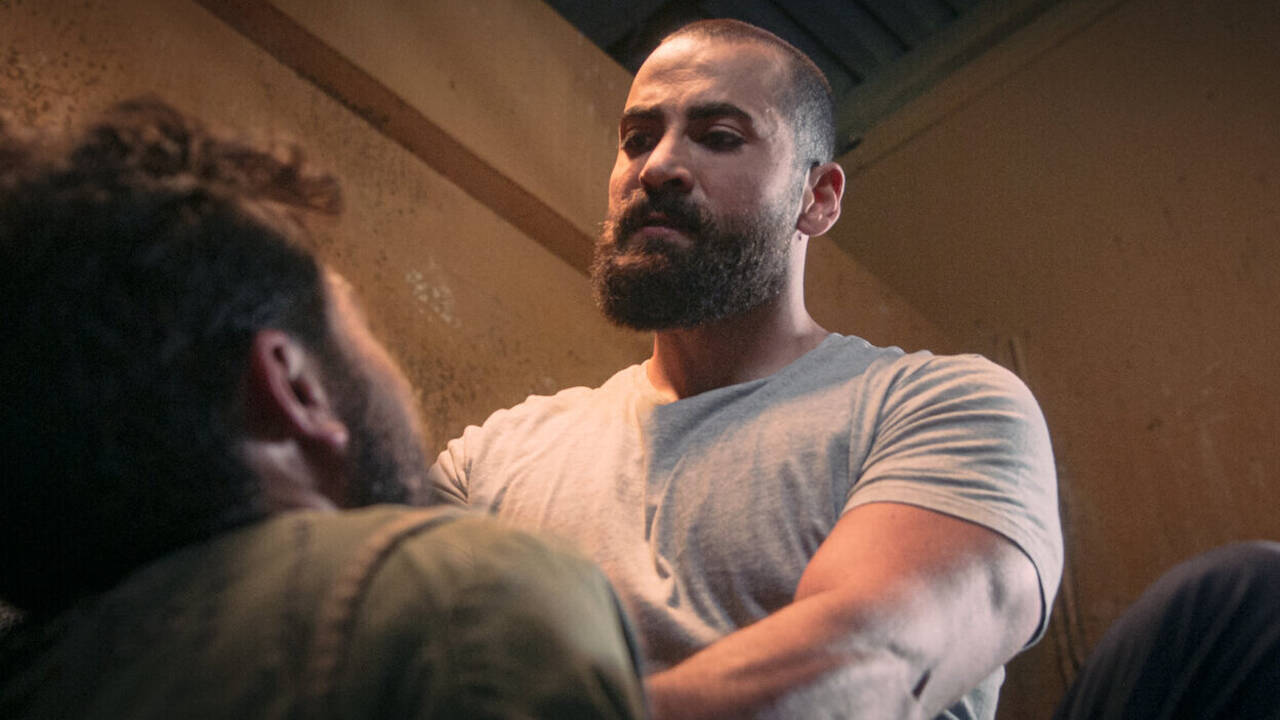 Dreams Drawn By Dust is a six-episode mini-series written by Muhannad Al Aqoos and directed by Abdul Bari Abu El-Kheir. The show is a whodunnit that involves Younis (Mehyar Khaddour), accused of his friend's murder. But how he clears his name is just one part of the story. The other half of this murder mystery is about smuggling, poetry, drawing, and romance.

As the title tells you, this series is a poetic endeavor. Our lead Younis literally draws on dust-covered cars and laments about his lost love while also beating up people when required. He has layers to him that other characters in this show could only wish for. His love interest, Qamar (Jafra Younes), has no agency and is a woman pushed and pulled by fate. Her father and her husband are also just mentioned and never shown.

His mother, Um Younis (Nadine Khoury), and father, Abu Younis (Taiseer Edris), spend the whole six-episodes first worrying about their son and then waiting for his return. To make matters worse, the antagonists are all one-note and predictable. However, the first three episodes are relatively well-written and did keep me engaged with the twists and turns. There is a moment where I genuinely thought that Younis was getting sold out by his beanie-wearing apricot-offering friend. But what instead happened piqued my interest in the series a bit.

But the latter half goes downhill and becomes utterly boring. Younis gets involved with Sara (Noura Al Aiek) and her father, two wealthy people who are obviously up to no good. I saw the smuggling plot coming from a mile away when Sara wanted to date Younis. Yes, I didn't even have to wait for the actual smuggling plot to begin, with Sara's father telling Younis that he's offering him a lucrative job in Germany as a machine parts importer.

Obviously, he was going to be importing and exporting something else. To make things worse, the ending of this arc was cookie-cutter and utterly tame. Not to mention, the show leaves viewers with quite a lot of unanswered questions. Like, what happened to Sara's ex-husband? Did Younis go back home to his family desperately waiting for him? What went so wrong in Qamar's life after her husband's death that she left the country on a boat? And more.

Coming to the technical aspects, the editing of the series is choppy, and the camerawork as well as the cinematography leaves much to be desired. However, this seems to be a work of passion completed on a limited budget. So I can give it some leeway here. But tighter writing that didn't rely on tropes done thousand times over could have elevated the show above the technical inadequacies. Alas, there's no spark of intelligent writing to be found here.

Overall, I would recommend this show if you are bored and want to watch an easily digestible murder mystery, and also if you don't like asking many questions.

Final Score – [4/10]
Reviewed by - Ishita Chatterjee
Follow @dracone619 on Twitter
Publisher at Midgard Times