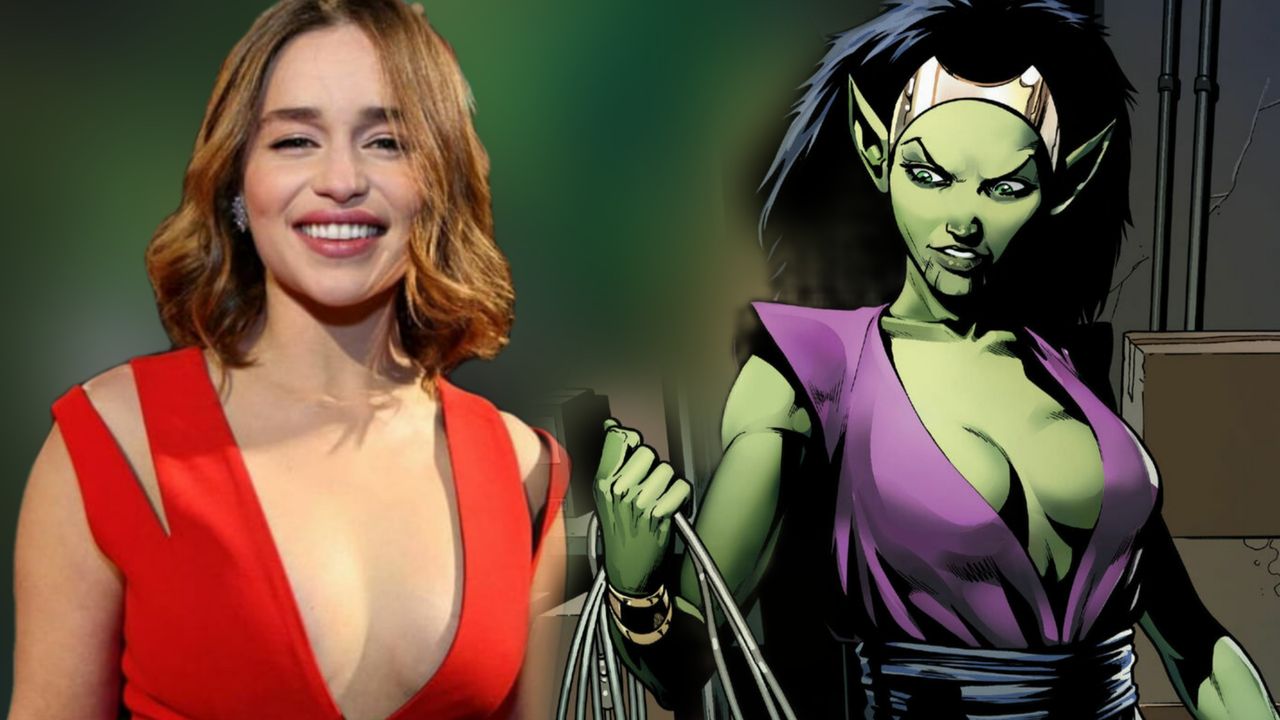 There was a lot of speculation going around regarding Emilia Clarke's role in the upcoming Secret Invasion TV Series ever since her name was announced. And now, finally, Emilia Clarke's character in Marvel Studios' upcoming series has been revealed via a new leak by scooper MTTSH.

Dragon Queen is all set to become Skrull Queen as Emilia Clarke is playing Veranke, the Skrull Queen in the 'Secret Invasion' series at Disney+.

This new leak also quashed all the previous rumors of Emilia playing Abigail Brand, an agent of S.W.O.R.D. However, this new development may disappoint the fans expecting Emilia Clarke in a positive role as Veranke is the main antagonist of Secret Invasion.

Veranke is a big Skrull name in the comics as she has appeared in multiple issues of the Marvel comics. Veranke's first appearance was a cameo as a cloaked figure in Secret Invasion #1.

In the comics, After the Illuminati leave the Skrull palace, Emperor Dorrek VII is scolded by Princess Veranke for failing to heed the Skrull prophecies. As Dorrek VII disregards her warnings, Veranke proclaims that if Dorrek VII is unable to listen to the writings of the Skrull scriptures and the will of the Skrull people, Dorrek VII should be overthrown. Dorrek VII exiles Veranke to a prison planet for her resistance, dismissing her as a deranged fanatic and a traitor but admitting that executing her would simply turn her into a martyr for her cause.

Veranke was elevated to the throne of the Skrull Empire after the Skrull prophecies were fulfilled. Veranke, as Queen, announces that the scriptures foretell Earth as the Skrulls' new home. As a result, the Skrulls launch a big operation to take over Earth by infiltrating its facets, weakening Earth enough to launch a military invasion to seize the planet. Once the invasion began, Veranke led the fight from the front against Earth's heroes which included Iron Man, Black Widow, Reed Richards, Thor, and Captain America among others.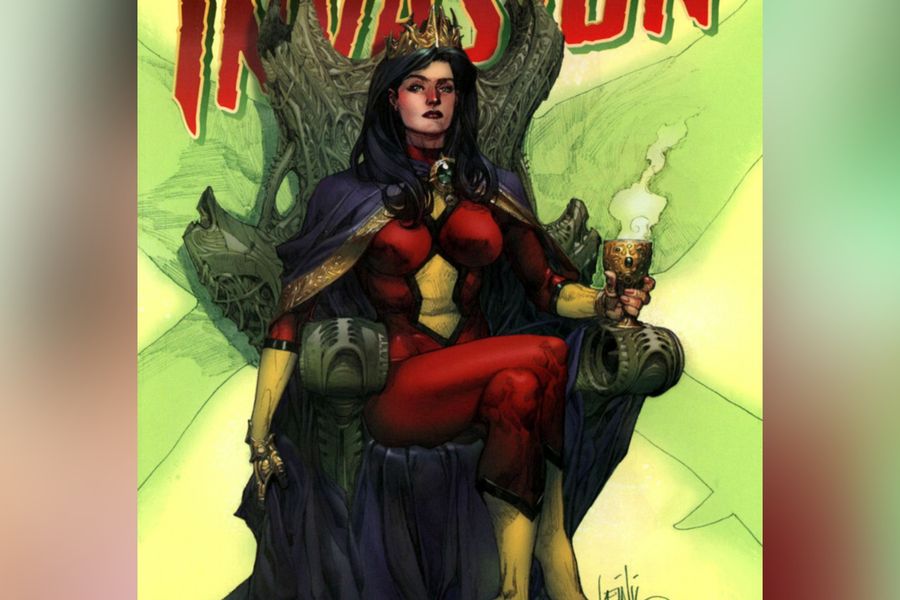 Veranke as Spider-Woman (Jessica Drew)
In the comics, Veranke first impersonated Spider-Woman aka Jessica Drew. Veranke also has a connection with members of Young Avengers including Kate Bishop. She also fought with Jean Grey, Echo, and Wasp, which makes us hopeful for Emilia's character to be part of several Marvel projects in the future.

Secret Invasion will return to production for a one-day shoot in Toronto this Thursday (March 24), after filming already wrapped in London, UK, earlier this month. Ali Selim has directed all six episodes with Thomas Bezucha based on a script written by Kyle Bradstreet.

Secret Invasion, a six-episode limited series from Marvel Studios as part of the MCU Phase 4, is likely to release in early 2023 on Disney+.

Source: MTTSH