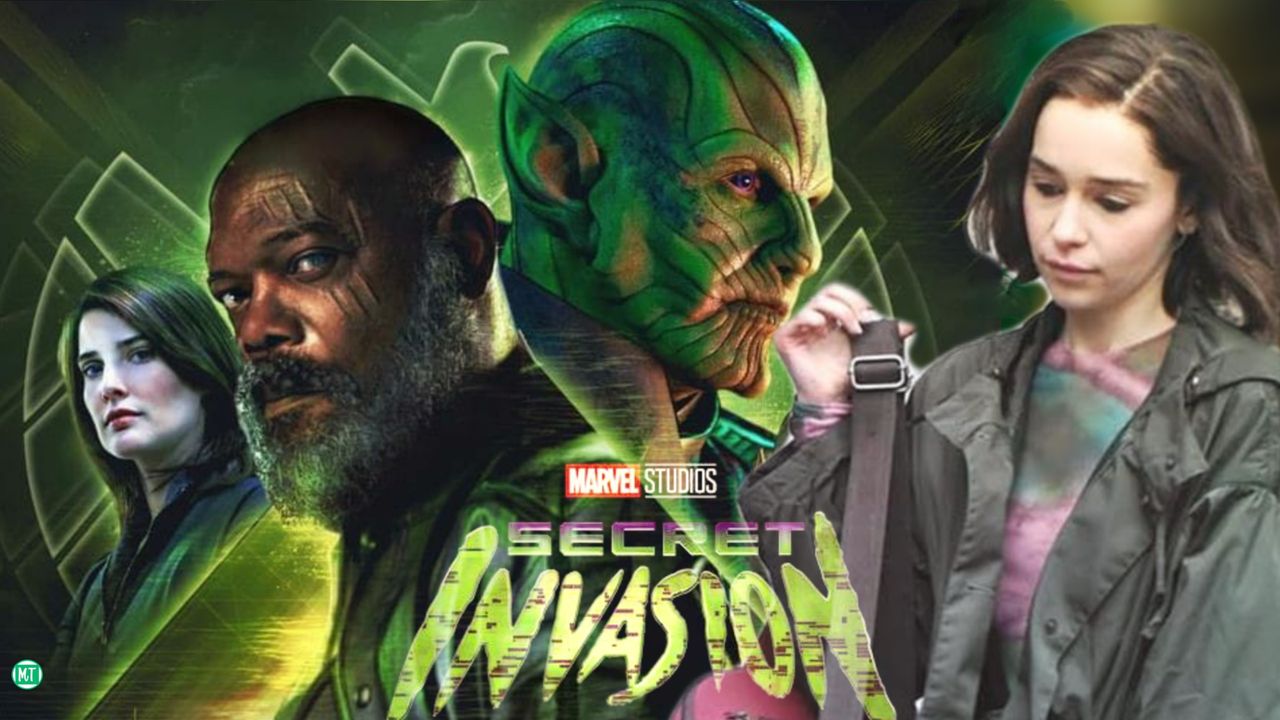 Marvel Studios 'Secret Invasion' has officially wrapped up filming in London this Sunday (March 6), we can confirm. However, the production is not yet over as the cast and crew will return later this month to shoot in Canada.

Secret Invasion will return for a one-day shoot in Toronto, Canada, on March 24. Even though it is a one-day shoot, preparation has already begun on location this past Monday (March 7). Sets are being prepared, and by looking at the two-week preparation for one day shoot, It seems to be something massive.

Secret Invasion began filming in September 2021 and the production occurred in various parts of London and England. The final week of shooting happened in Liverpool with Emilia Clarke, who has moved on to her next project after the wrap. Samuel L. Jackson joined the production in mid-October and wrapped up filming last Friday, which confirms he along with Emilia has major roles in the series.

Earlier this week, a video from the sets of Secret Invasion surfaced online, which shows Emilia Clarke being strangled by a CGI character in the outdoors. This has led to many speculations, but the character could likely be a Skrull in its original form.

'Secret Invasion' was part of the Disney+ programming schedule of 2022, and it was expected to premiere in the second half of the year. But now, it is likely to arrive in early 2023 near the release of the Captain Marvel sequel, The Marvels.

Secret Invasion is a six-episode limited series from Marvel Studios as part of the MCU Phase 4. It will show a conflict between our heroes and the shape-shifting aliens, Skrulls, who have infiltrated all aspects of life on Earth.

The cast includes Samuel L. Jackson in the role of Nick Fury, who will be working with Skrulls in deep space, Ben Mendelsohn as Talos, the leader of a Skrulls and partner/friend of Nick Fury, Cobie Smulders as Maria Hill, Emilia Clarke, Olivia Colman, Kingsley Ben-Adir as the main villain, Killian Scott, and Christopher McDonald. Dermot Mulroney as US President and Don Cheadle as James Rhodes (War Machine) is also rumored to be a part of the series. Kyle Bradstreet has written the script, with Thomas Bezucha and Ali Selim as directors.

Secret Invasion could act as a side story to the Captain Marvel movie and sequels, where the shapeshifting aliens, Skrulls, have infiltrated all aspects of life on Earth. But unlike the comics, Secret Invasion may not have a long list of characters, and its impact could be limited on the current MCU timeline.

You can reach out to the Production Insights page on our website which is trying to track every film and TV production from across the world. We have delivered some significant updates on the filming schedule of various projects this past week and intend to do more every day.