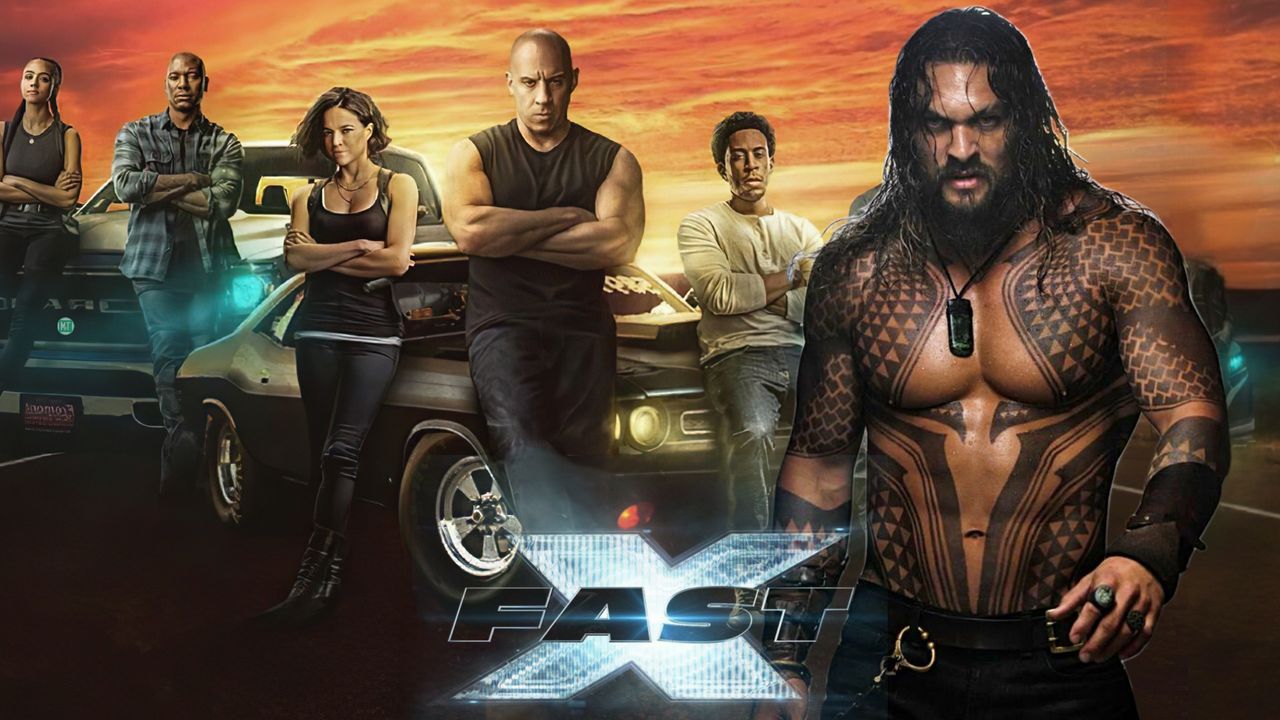 The 10th and the penultimate film of the Fast & Furious saga, Fast X has officially wrapped up filming today (August 19) in London, UK. The movie began production on April 20 and was also filmed in Italy and Portugal.

The film's leading star Vin Diesel has regularly updated his fans about the progress of the film from the sets. Earlier this week, Alan Ritchson confirmed that he has finished filming Fast X, which is going to be the best film of the franchise. Ritchson is one of the new faces in the film, who will make his debut in the franchise. Other new faces are Brie Larson, Daniela Melchior, and Jason Momoa, who is playing the lead villain.

Although everything has ended well that doesn't mean Fast X doesn't go through hiccups and controversies. Just a few days into the filming, Justin Lin decided to not continue as the director of the film, however, he continues to be a producer. Louis Leterrier replaced him as the director and the work continued on the film written by Lin and Dan Mazeau. Earlier, Dwayne Jhonson refused to return to the franchise even after multiple requests by Vin Diesel and called it "manipulation."

The plot details for the film have been kept under the wraps, but Tyrese Gibson hinted that Fast X would see the franchise "going back to its roots", indicating this to be a return to street racing elements of the earlier film in the franchise. Later, it was also revealed that a few cars from Tokyo Drift are also set to return.

Fast X will see the return of Vin Diesel as Dominic "Dom" Toretto, Michelle Rodriguez as Letty Ortiz, Jason Statham as Deckard Shaw, Chris "Ludacris" Bridges as Tej Parker, Tyrese Gibson as Roman Pearce, Jordana Brewster as Mia Toretto, Nathalie Emmanuel as Ramsey, Sung Kang as Han Lue, Michael Rooker as Buddy, Charlize Theron as Cipher, Helen Mirren as Magdalene "Queenie" Ellmanson-Shaw, Scott Eastwood as Little Nobody, and Cardi B as Leysa. The new faces in the film are Jason Momoa, Brie Larson, Daniela Melchior, and Alan Ritchson.

Distributed by Universal Pictures, Fast X has a budget of over $300 million, which makes it the most expansive film in the franchise. Producers are Neal H. Moritz, Vin Diesel, Jeff Kirschenbaum, Joe Roth, Justin Lin, Clayton Townsend, and Samantha Vincent.

Fast X will be released in theaters in the United States on May 19, 2023, while its sequel (the final movie in the franchise) is currently scheduled to be released in February 2024.