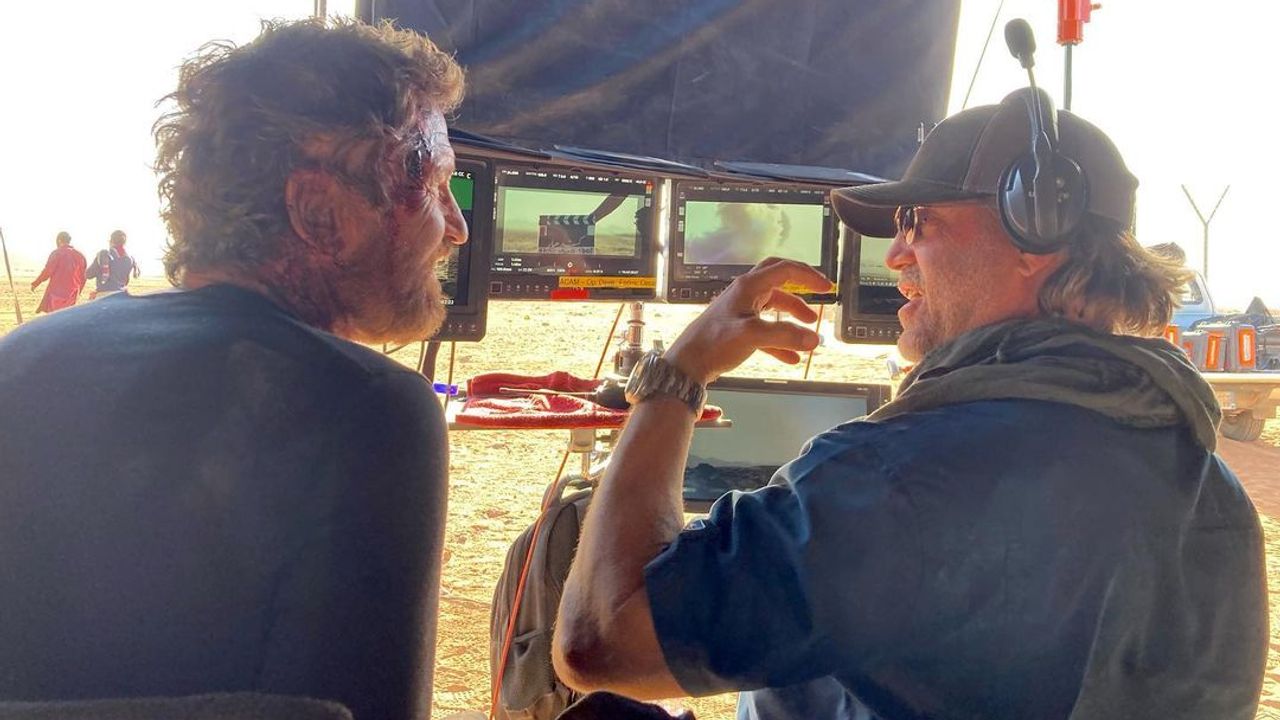 Action movie Kandahar starring Gerard Butler has officially wrapped up filming this Friday (Jan 28) in Saudi Arabia. Director Ric Roman Waugh confirmed the production wrap via his Instagram by sharing a BTS photo of him with Butler.

The production of the action-packed film directed by Greenland and Angel Has Fallen director began on 2nd December 2021. It has only taken 8 weeks to wrap up the principal photography.

Confirming the production wrap, director Ric Roman wrote, "Our third collaboration is in the can, and it seems we're only getting better, brother Gerard Butler, thank you for your trust and our shared vision. Thank you for your blood (sometimes real), sweat, and tears on this great adventure… To our amazing multi-national cast and crew… 25+ countries strong, we thank you for your passion, hard work, and dedication to deliver this production at the level we all desired. Rest assured, that mission is complete. And lastly, on behalf of us all… a big thank you to the warm and beautiful people of Saudi Arabia… for making this an amazing and rewarding experience."

Butler plays Tom Harris, an undercover CIA agent trapped in hostile territory in Afghanistan. He must fight his way out of Kandahar with the help of his Afghan translator, all while dodging the elite special troops tasked with tracking them down.

The movie comes from Thunder Road Pictures, the production company behind the John Wick franchise. It also stars Navid Negahban, Nina Toussaint-White, Ali Fazal, Olivia-Mai Barrett, Bahador Foladi, Ray Haratian, Hakeem Jomah, and Vassilis Koukalani. The screenplay is written by Mitchell LaFortune. Fazal was one of the first cast members to wrap up filming on January 19.

This is the first Hollywood movie to be shot in the country's spectacular northwestern AlUla region, which is home to the UNESCO World Heritage Site of Hegra. It was also shot in Jeddah and was supported by the Saudi Film Commission, so it used local crew and extras.

Kandahar is co-financed by Capstone and MBC Studios, a Middle Eastern media organization. Thunder Road's Basil Iwanyk, Erica Lee, Brendon Boyea, G-Base's Alan Siegel, Butler, and Capstone's Christian Mercuri are the producers. Executive producers include David Haring, Scott LaStaiti, Ruzanna Kegeyan, Andrea Dimity, and Jonathan Fuhrman. Capstone is in charge of foreign sales, while CAA Media Finance is in charge of U.S. rights.

Currently, Kandahar doesn't have any release date, but we can expect it to arrive by the end of this year.