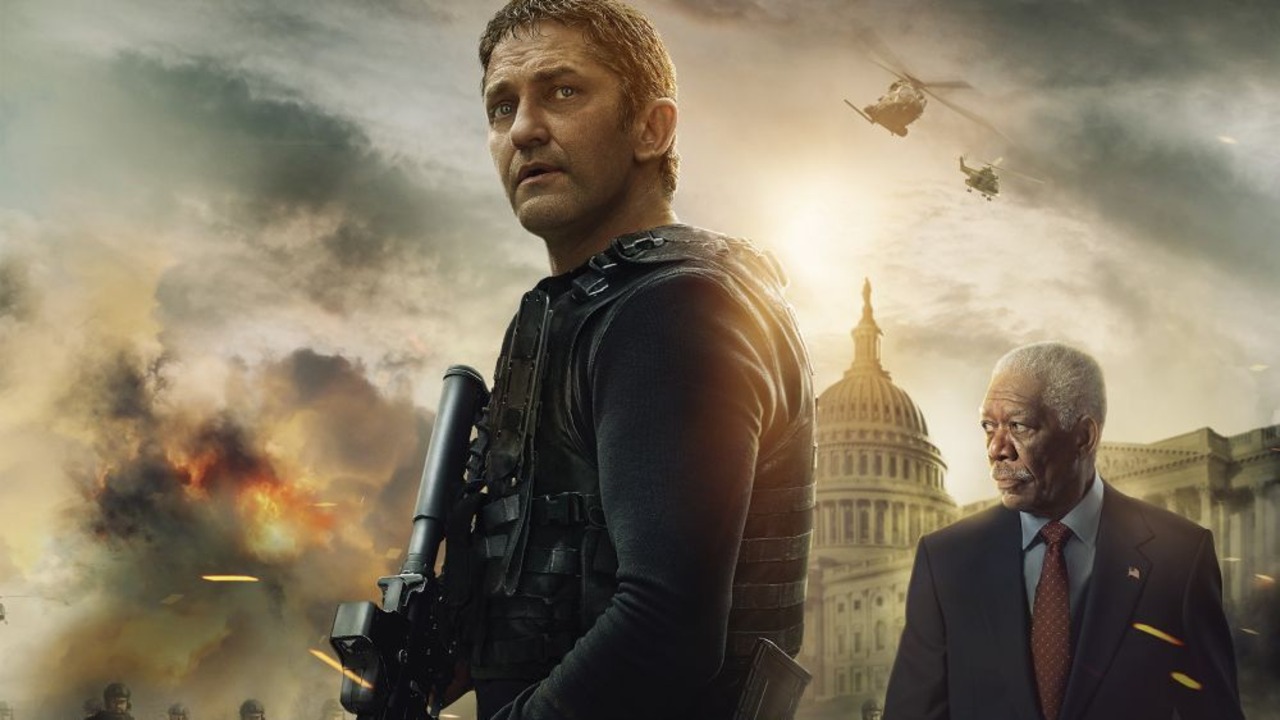 Gerard Butler got to be one of the busiest people in Hollywood, who is shooting and creating back-to-back films. He recently appeared in the action-thriller Plane, which was released last month in theaters and received a good reaction from the audience, which made the prod. company to announce a sequel titled, SHIP.

Now, we are hearing that Gerard Butler is all set to star in the first TV Series of the "Has Fallen" franchise, which has been titled, 'Paris Has Fallen.' Butler will return in the role of Mike Banning, a former Army Ranger who worked as a protective agent for the Secret Service. The previous three films which were titled, Olympus Has Fallen (2013), London Has Fallen (2016), and Angel Has Fallen (2019), did very well at the box office, and the fourth film, Night Has Fallen has already been in active development since 2020.

Paris Has Fallen will be based on the Has Fallen action films. Gerard Butler is the only actor so far confirmed to return in this series, while there is also a good chance of Morgan Freeman returning as Allan Trumbull, who is the President of the United States. The first two films have Aaron Eckhart in the role of the President of the US, Benjamin Asher. UPDATE - Oded Ruskin will be directing a few episodes of the series.

Paris Has Fallen is currently planning to begin filming this Summer in South Wales, UK, and Paris in France. The project was first announced in 2019 by G-BASE's producer Alan Siegel that he has plans for three more films along with a TV Series that would tie in with the theatrical releases.

Johnny Capps, Julian Murphy, and Howard Overman are the producers attached to this series with Urban Myth Films, G-BASE, and Millennium Media as the production companies. Currently, there is no distribution network confirmed for this series, but it won't be shocking if the distribution rights go to networks like Prime Video or Netflix, which have worldwide reach.

After recently appearing in the action-thriller, Plane, Butler is currently busy promoting another upcoming action-thriller, Kandahar, which is set to release on May 26, 2023. The film is directed by Ric Roman Waugh and produced by G-BASE and Thunder Road Pictures. Butler will also begin filming the Den of Thieves sequel, Den of Thieves 2: Pantera in April 2023. The film is one of the action-thrillers in the long list of actors' upcoming projects in development which includes Greenland 2, Afterburn, Remote Control, and more.

The "Has Fallen" has grossed over $500 million at the box office, worldwide. The films have been known for top-notch action and conspiracy. In the last film titled, Angel Has Fallen, secret service agent, Mike Banning races against time to clear his name after being framed for a drone attack on the President of the United States, Allan Trumbull.