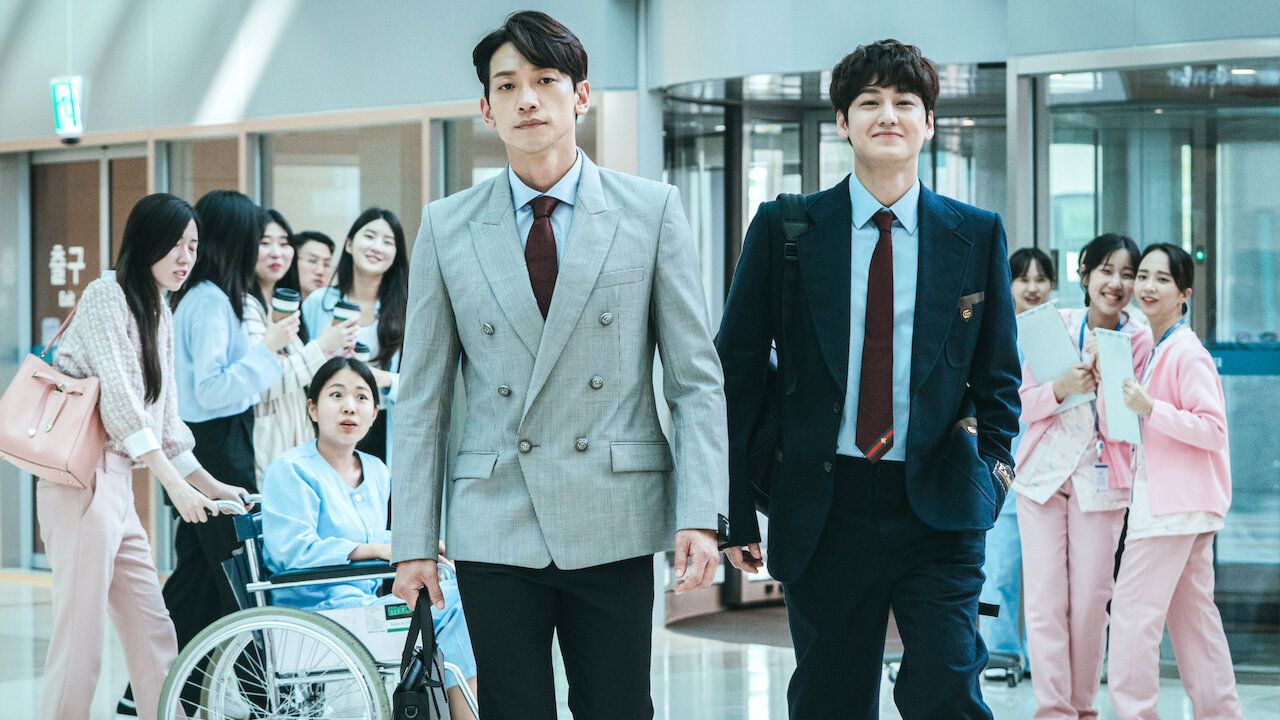 Usually, we often hear many rumors that get associated with a place. Like, when we were children, we often hear stories that our school was constructed in a graveyard where spirits roam around the corners. Just like that, the Medical Center shown in the Korean series Ghost Doctor is believed to have a spirit that roams in the hospital and saves everyone. However, it is just a theory, and nobody is sure about it.

The series begins by showing a scene from 12 years ago when Dr. Cha used to be an intern. An emergency case was brought to the same hospital where he was an intern. The doctors were not available for surgery, and those present in the ER refused to take up the case. At such moment, Dr. Cha stepped up and performed this successful surgery. It was as if some spirit had possessed him.

Now, let's skip to the current scenario where he is among the best heart surgeons in Korea. Dr. Cha is very good in his profession, but his conduct and behavior are not good. He is very picky when it comes to his patients. Only the cases with a probability of success are taken up by him. This partial behavior is hard to digest, especially coming from a doctor. Doctors are considered equal to gods. Medical ethics don't allow doctors to be partial towards their patients as every life is important. Understandably, the ones who are having life-threatening situations are a priority, but what about the rest? They are equally important and also have the right to treatment. Dr. Cha learns these things a hard way, i.e. after he almost dies in an accident.

Dr. Koh is the new resident of the cardiology department and is also the future chairman of the medical center. Dr. Cha is not very fond of him and considers him a competition. We can say that Dr. Cha has a superiority complex, and he can't let anyone go past him. On the other hand, Dr. Koh is a very charming and loving person. When Dr. Cha almost dies in that accident, his spirit starts to wander. In the history of the world, he was the first doctor who operated on himself as he could go inside Dr. Koh's body. Apart from all this medical drama, there is plotting going on inside the hospital. It was basically done for monetary rewards and to frame Dr. Cha.

I think Ghost Doctor is great to watch, especially for those who like to watch medical dramas. There have been some abbreviations used like TOD, AS, and AR, which might be difficult for people from non-medical backgrounds to understand. TOD means the time of death, and as far as AR and AS are concerned, they are Aortic Regurgitation and Aortic Stenosis, respectively. It is a medical drama after all, and obviously, such terms will be used. The surgeries have also been shown in great detail.

The drastic change shown in the character of Dr. Cha is really worth watching. He learned that every life is precious, just like his own. This is a takeaway message for the audience as well. The show made me smile at many points, and it wasn't because of the humor part, but how everything ended positively. The first episode only had a major twist at its ending, and it was sufficient to capture the attention of the viewers'. Justice prevails in the end, and that is all that matters. Ghost Doctor has sixteen episodes, with each being an hour long.

Final Score – [7/10]
Reviewed by - Riya Singh
Follow @_riyasinghhh_ on Twitter