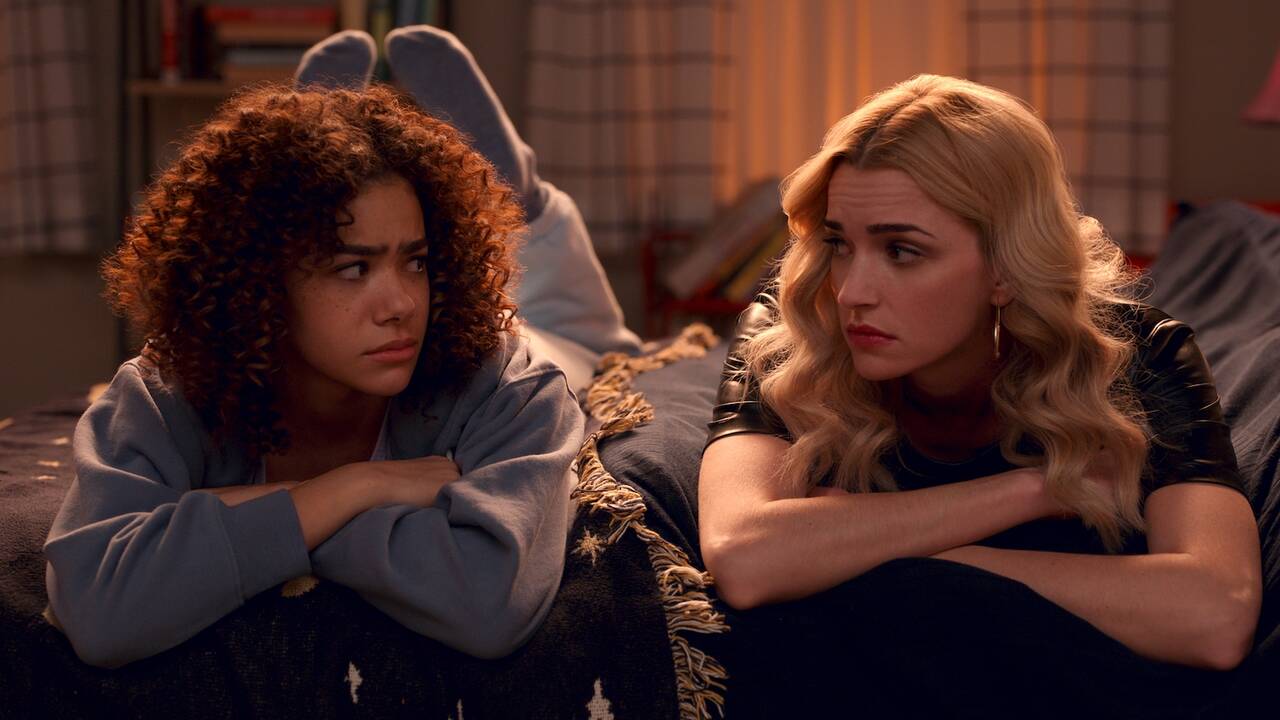 Netflix has officially revealed the premiere date, an exclusive clip, and first-look images for the second season of 'Ginny & Georgia.' The comedy-drama, 'Ginny & Georgia' Season 2 will release on January 5, 2023.

Just like Season 1, the second season will be also 10 episodes long and will be all made available on the same day.

'Ginny & Georgia' Season 2 wrapped up filming earlier this year in April after beginning it in November 2021. The series was renewed for Season 2 after a spectacular performance in its first 28 days on Netflix.

In the clip revealed by Netflix, Georgia arrives home from the "Greatest night" of her life, full of reelection excitement, but her high is short-lived as she discovers her prized wolfsbane plant (the poison she used to kill her ex-husband) burned to a cinder in the fireplace. She falls to her knees in terror as she learns what her adolescent daughter now knows. Georgia isn't the perfectly poised and composed woman she's worked so hard to build. "The missing puzzle piece finally falls into place, and I see it; I see her – who she truly is," Ginny says in a voiceover.

Season 2 will dig more into Georgia's past, including her rocky relationship with Austin's father Gil (Aaron Ashmore), who returns to the scene fresh from prison. Meanwhile, as if discovering her mother is a murderer wasn't enough to deal with, Ginny also has to deal with the MANG (her group of high school girlfriends) fallout, led by Max (Sara Waisglass), who was furious when she discovered her bestie was hooking up with her twin brother at the end of Season 1. Unsurprisingly, Ginny's mental health has remained a source of concern throughout.

Below are the first look images of 'Ginny & Georgia' Season 2.

The second season has added Aaron Ashmore, who is playing Gil Timmins, Georgia's ex and Austin's father. Georgia was drawn in by Gil's enticing charm and good looks when they first met. Gil had gone from Georgia's life after being charged with embezzlement and sentenced to prison.

The series stars Antonia Gentry as Ginny Miller, Brianne Howey as Georgia Miller, Jennifer Robertson as Ellen Baker, Diesel La Torraca as Austin Miller, Felix Mallard as Marcus Baker, Humberly González as Sophie Sanchez, Sara Waisglass as Maxine Baker, Scott Porter as Mayor Paul Randolph, and Raymond Ablack as Joe.

Ginny & Georgia follows Ginny Miller, a "15-year-old who is more mature than her 30-year-old mother", Georgia, in a New England town where Georgia decides to settle down with her daughter Ginny and son Austin to give them a better life than she had.