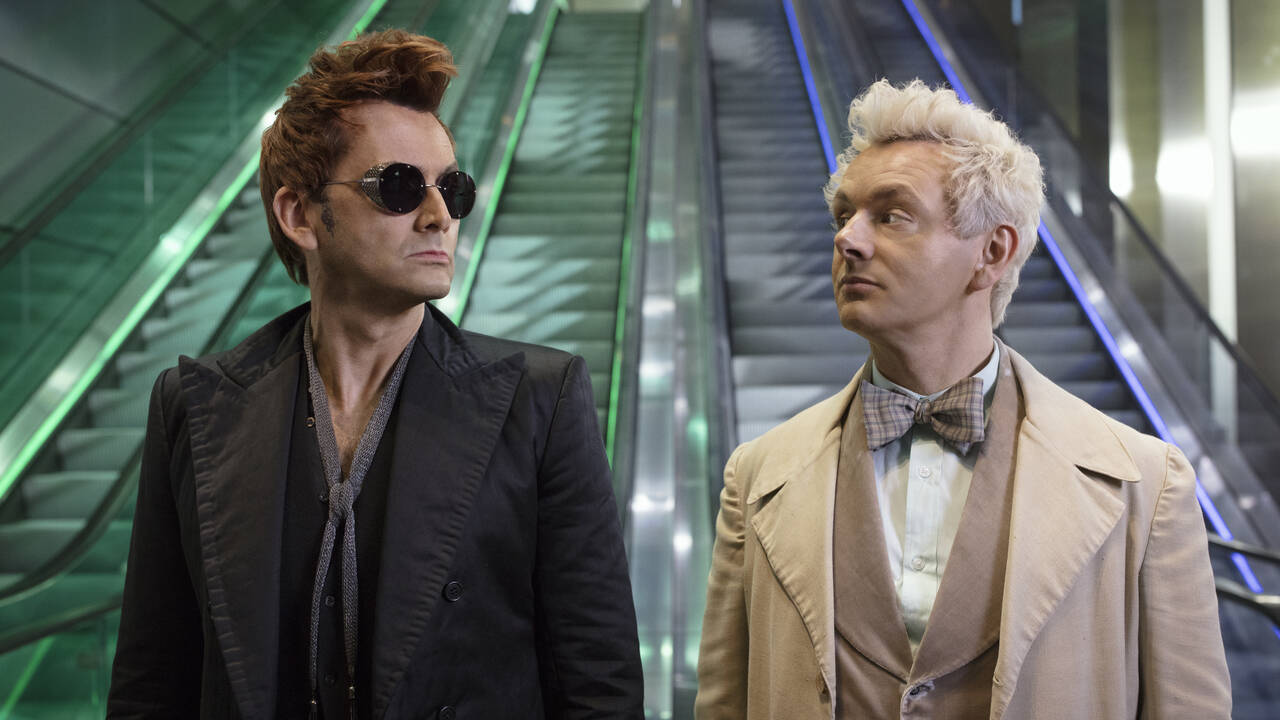 Although Amazon has already confirmed that Good Omens Season 2 will premiere in early 2023, still, there are a lot of expectations by the fans from the panel set at New York Comic Con next month.

Good Omens New York Comic Con panel is set to begin at 11:00 a.m. EST on Friday, October 7. Amazon has confirmed some of the creators and cast will return for this panel to answer some of the most burning questions in a very special fan Q&A. The panel will also share behind-the-scenes stories and clips to the fans exclusively present at Empire Stage in NYCC.

We can also expect a trailer and release date as the production was completed a long back on the six-episode 'Good Omens' Season 2. It will be interesting to see if the trailer would be made available online or if it will be exclusively for the audience present at NYCC. If the release date is unveiled, the news will be surely available and known to everyone.

Based on Terry Pratchett (Hogfather) and Neil Gaiman's International Best-Selling Novel, the second season of Good Omens will dive into stories that go beyond the source material to shed light on the weird friendship between Aziraphale, a fastidious angel and rare book dealer, and Crowley, the fast-living demon. Aziraphale and Crowley have been on Earth since The Beginning, and with the Apocalypse averted, they are settling back into normal life among humans in London's Soho when an unexpected messenger poses an unexpected conundrum.

The cast of the series includes David Tennant as Crowley, Michael Sheen as Aziraphale, Derek Jacobi as Metatron, Niamh Walsh, Jon Hamm, Miranda Richardson, Maggie Service, Liz Carr, Gloria Obianyo, Nina Sosanya, Mark Gatiss, Steve Pemberton, Reece Shearsmith, Doon Mackichan, Quelin Sepulveda, and Shelley Conn. Dame Siân Phillips, Tim Downie, Pete Firman, Andi Osho, and Alex Norton are the new faces in Season 2.

Neil Gaiman serves as executive producer and co-showrunner alongside executive producer Douglas Mackinnon, who has also directed a few episodes. Rob Wilkins, John Finnemore, and BBC Studios Productions' Head of Comedy Josh Cole have executive produced, with Finnemore co-writing with Gaiman. Amazon Studios, BBC Studios Productions, The Blank Corporation, and Narrativia have produced the second season.

Good Omens debuted as a limited series on Prime Video in May 2019 and the first season follows Crowley, a demon, and Aziraphale, an angel, who, having grown used to life on Earth as representatives of Heaven and Hell, strive to avert the arrival of the Antichrist and, with it, Armageddon, the last war between Heaven and Hell.