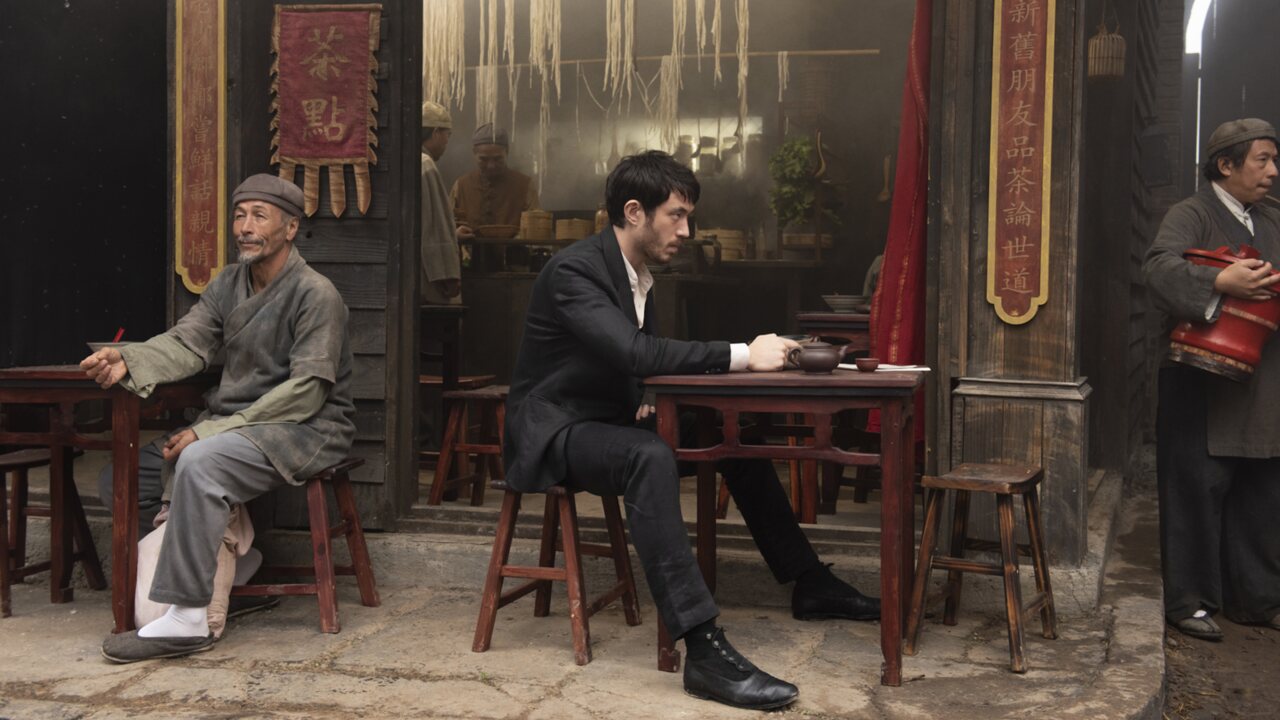 After the shocking ending of the fourth episode which saw both Mai Ling and Young Jun landing in police custody, I expected a lot of action and drama before they get out of the trouble, but episode 5 took a completely different approach from what I anticipated.

The much-awaited episode 5 begins with Mai Ling having a tough time behind bars, she seems defeated but still hopeful. Meanwhile, the elders of Long Zii are in a huddle to decide how to free Mai Ling or to be clear, whether to free her or not. Mai Ling has kept the Long Zii in the dark regarding her political maneuvering for Buckley, which almost cost her freedom. However, Li Yong, Mai Ling's most loyal soldier and partner acted quickly and smartly by Blackmailing Buckley to get her out of the Jail. Though it can be debated whether Mai Ling begging Buckley to get her out of prison was the real reason.

Young Jun too gets out of the deportation camp, where he was sent by the police chief but not before some hardcore action with the Hop Wei victims and finding Father Jun. But it wasn't easy to get Hop Wei chief out of that place and surely there wasn't any action involved as it was Ah Sahm who pulled the string with his sister Mai Ling to get him out along with Father Jun. But inside the camp, Father Jun was determined that he is not going back to China, and he was already planning to escape the camp or die doing so.

The fifth episode mainly focuses on these two characters, and while it teased some action in the last episode, it never happens. This shows that it is not just about Martial arts, but also about some deep political games.

Young Jun may be out of the camp, but his trouble is far from getting over after the deal Ah Sahm made with Mai Ling to get him out. Now Mai Ling takes 50% of everything Hop Wei does and in return, they can continue printing fake currencies without any police interference. Though I doubt the secret service is going to listen to what Buckley has to offer. Moseley and Lee are coming close to exposing the counterfeit currency business.

The fifth episode titled, "Whiskey and Sticky and All the Rest Can Wait," is more about the Chinatown political games rather than straight-up good vs bad. Everyone seems to have some kind of leverage on the others that give them power even if they are Chinese looking for a better life in a city in the US.

In the later part of the episode, Chao does something unexpected and makes a deal with Jack to get Agen Lee out. However, it turns out Jack is more ambitious than he thought and wants to be part of the fake currency business. The episode ends with Jack striking Agent Lee and Chao unconscious.

The fifth episode is a turning point for the series, Young Jun has now very less power, and with the return of Father Jun, he is likely to lose the leadership as well. Ah Sahm has proved himself to be more important and Father Jun is likely to trust him more. Mai Ling is playing a dangerous game with Buckley and it will be interesting to see how far it goes. Meanwhile, Bill has quit the police force after the relentless attack on the Chinese by the new police chief Atwood. Is it the end of the road for Bill or will he come back stronger? the upcoming episodes have the answer.

Final Score - [7.5/10]