Welcome to our exclusive coverage of the top US fashionistas celebrities who redefine style and glamour on and off the red carpet. Get ready to dive into the world of swank and chic as we take a closer look at the fashion choices of these A-listers.

From sophisticated ensembles to daring and bold outfits, these fashion-forward icons know how to make a statement wherever they go. Join us as we explore their captivating styles and delve into the intricate details of their red carpet-looks.

Get ready to be inspired by their fashion choices and steal some tips to elevate your wardrobe. Let's get started!

Emma Stone: A Fashionable Ascent to the Top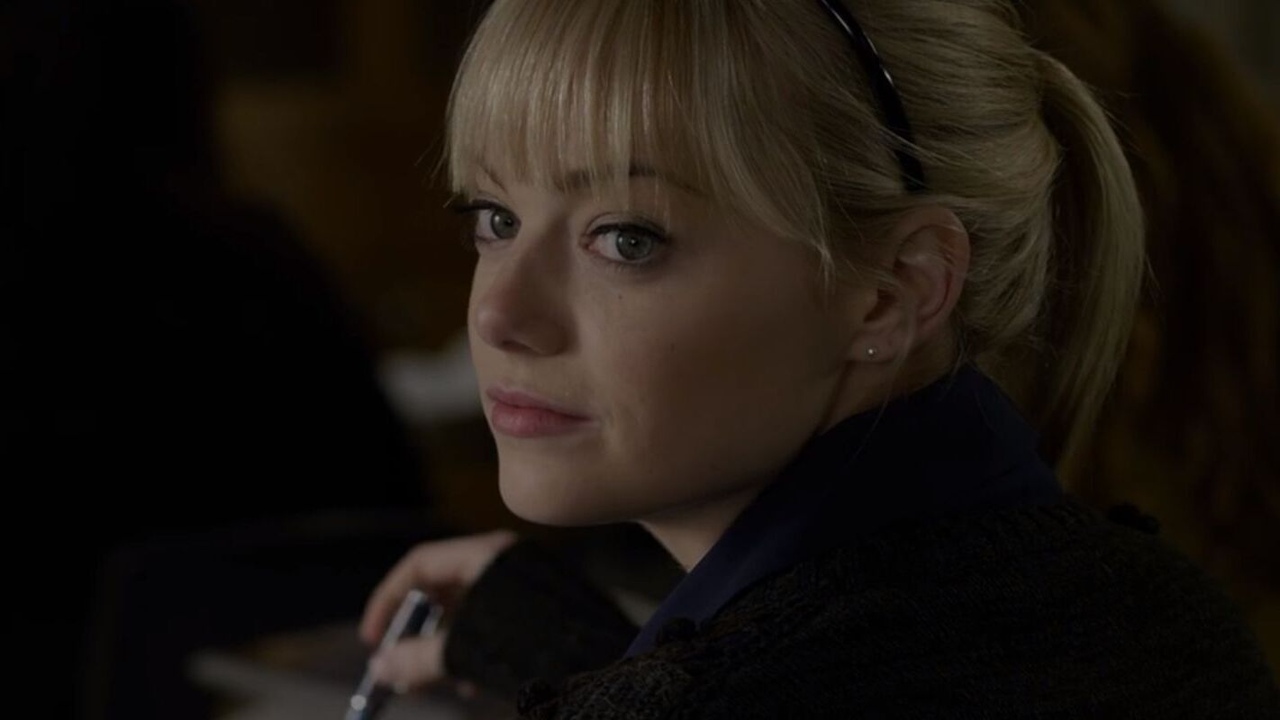 Emma Stone, the Hollywood icon, has captivated us with her fashionable journey from her Amazing Spider-Man days to her breakout year in 2017 with La La Land. Known for her sophisticated style, Emma Stone effortlessly explores different patterns and intricate details in her dress. One of her most memorable moments was at the 2015 Oscars, where she graced the red carpet in a striking green gown, earning her the title of one of the best-dressed women of the night. Since her Best Actress wins for La La Land, every designer is vying to dress Emma Stone, and we can expect nothing short of amazing looks from her throughout the year.

When Emma Stone first stepped into Hollywood in 2006, her profile began to rise after appearances in top TV shows. Sporting a mid-Noughties style, she rocked bootcut jeans, a camisole, and heels routine at parties in LA. Emma upped the ante with an empire-line strapless dress as her career progressed, marking her transition to a show-stopping redhead with a career-defining trip to her colorist.

Despite her youthful charm, Emma Stone quickly became a red carpet regular, effortlessly showcasing trendy and age-appropriate looks. Stepping up her fashion game, she wowed us with a simple minidress paired with metallic accessories like a darling name necklace and a rusty red hair hue. Emma continued to make a statement with vampy makeup and daring hair hues, proving she's got a serious fashion game.

But it was in 2008 that we truly took notice of Emma Stone's edgy style. She stunned us in a black off-the-shoulder mini dress and red strappy heels, showcasing her ability to infuse a classic LBD with her unique flair. Emma shines even more when she opts for full-length-and-fabulous dresses, like the black tiered gown she wore with keyhole detailing at a pre-Golden Globes party in 2009.

Emma Stone's fashion choices have always impressed, whether a blue shift with fierce black accessories or a lace mini accessorized with black courts and a swept-up hairstyle. She continues to grab everyone's attention with her unique and sexy style. One of her best-dressed moments was at the 2016 Golden Globe Awards when she wore a stunning yellow Giambattista Valli Haute Couture gown, Jimmy Choo shoes, and a clutch by Judith Leiber.

She's looking even more darling than ever in 2023, and we can expect her to continue turning heads well into the future!

Julia Roberts: Timeless Sophistication and Charm
Julia Roberts, the epitome of sophistication and charm, effortlessly captivates on and off the red carpet. Her timeless style shines whether she's gracing talk shows or attending glamorous events. From her unforgettable moments in films like Pretty Woman and Notting Hill to her iconic fashion choices, Julia Roberts leaves an indelible mark.

She has donned memorable Giorgio Armani looks, including a stunning grey oversized trouser suit at the Golden Globes. With her radiant smile and tumbling curls, Julia brings elegance and a touch of Annie Hall to Hollywood fashion. From slouchy tailoring to slip dresses and mannish blazers, she effortlessly blends comfort and style. Julia Roberts exemplifies timeless fashion's power, confidence, and enduring appeal.

She cuts a fine form and remains peerless amongst the Hollywood elite.

Salma Hayek: Redefining Sex Appeal with Style
Salma Hayek, the acclaimed actress, and producer, has spent the past three decades as one of the world's foremost sex symbols. However, her fashion journey is about more than just sex appeal. Salma Hayek's prolific career has seen her embody various characters, from a vampiric siren in From Dusk Till Dawn to a high fantasy monarch in Tale of Tales.

Most recently, she mesmerized audiences as the psychic at the center of a murder plot in the highly-anticipated House of Gucci. Salma Hayek's interest in style was evident from the start of her career. In the '90s, she embraced daring silhouettes and body-conscious fashions, showcasing her vampy side. At that time, luxury brands were hesitant to dress her, but she took matters into her own hands, developing inventive looks that captured attention.

Designers soon recognized Hayek's star power, especially after breakthrough performances in Desperado and From Dusk Till Dawn. At the 1997 Met Gala, she stole the show on the red carpet with an Atelier Versace look featuring an extreme side slit that ended above the hip. This monochromatic ensemble mixed black fabrics, providing a fresh twist on '90s minimalism and cementing her status as a style star.

Salma Hayek's fashion choices often revolve around intricate details. She knows how to make a statement, whether it's peacock embroidery in an Alexander McQueen cocktail dress or unexpected final touches like fresh flowers in her hair at the Golden Globes. She even uses her outfits to pay homage to her pets, like the sequined gown featuring the likeness of her dog Diva, created by Joseph Altuzarra for the 2018 Met Gala.

As the wife of Kering CEO François-Henri Pinault, fashion is a personal passion for Salma Hayek and a family business. She and her husband are fixtures in the front row during the European collections, showcasing their sartorial versatility. From Gucci's extreme embellishments to Balenciaga's edginess, Hayek effortlessly transitions between designer aesthetics, always surprising and exciting.

Salma Hayek's best fashion moments go beyond sex appeal, as she constantly redefines style with her unique choices. Her fashion journey celebrates self-expression, confidence, and a fearless approach to fashion. Salma Hayek proves that style is not limited to a specific age or body type but is about embracing one's individuality and the power of fashion to make a statement. Remember her in Magic Mike's Last Dance? Knockout!

Lights, Camera, Action!

That's a wrap, folks! These top US fashionista celebrities, including Emma Stone, Julia Roberts, and Salma Hayek, have left an indelible mark on the fashion industry with their impeccable style and glamour. From sophisticated red-carpet gowns to daring and bold fashion choices, they have continuously pushed boundaries and inspired fashion-conscious individuals worldwide. Their fashion journeys are a testament to the transformative power of personal style and the ability to captivate audiences with their fashionable presence. Stay tuned for more captivating fashion stories and style inspirations from these iconic celebrities.