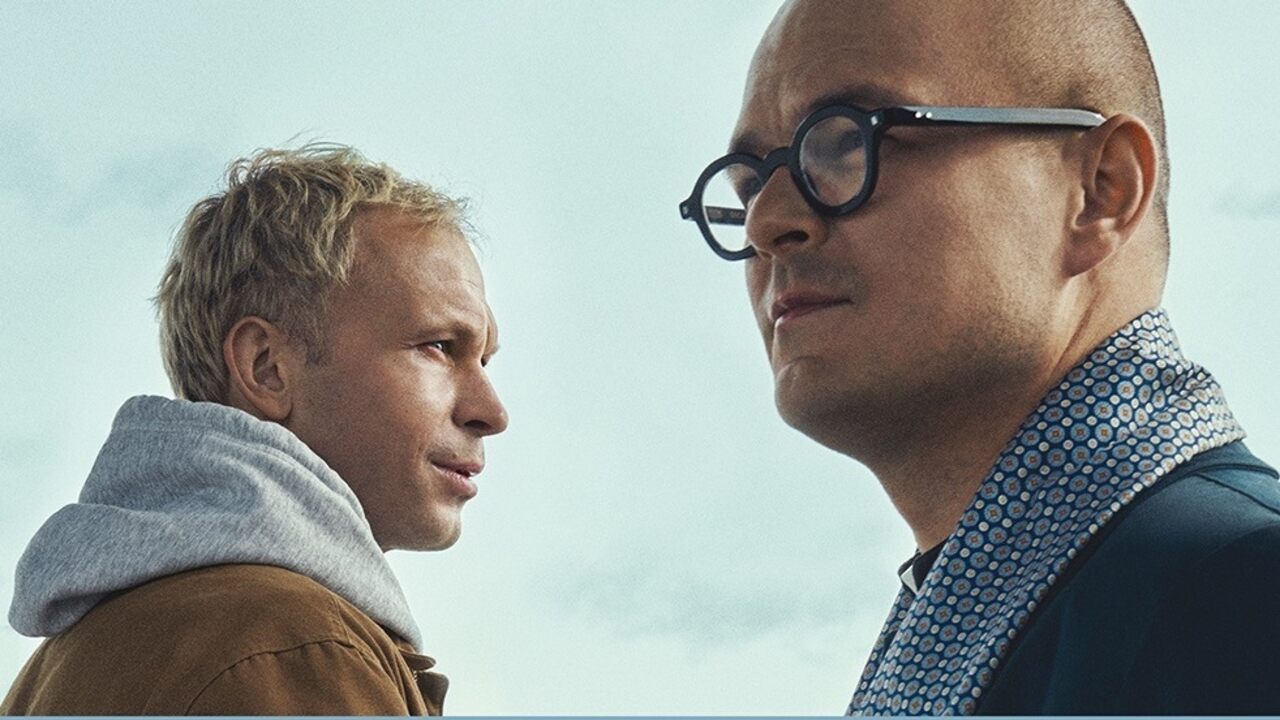 Johnny starts with Father Jan Kaczkowski saying prayers in the church. A man is sitting there who is worried if his wife had locked the back entrance of their home or not. When he rushes home to check the same, a group of boys was in the process of looting his home. He runs after Patryk (one of the robbers) and is successful in catching him. Patryk is a regular at the jail, and when he is brought back, the prisoners instantly recognize him. This man snorts cocaine, can be seen smoking joints, and has to pay his debt to Pablo.

One day he receives an order of doing community service at a hospital. That hospital is run by Father Jan Kaczkowski. It wasn't easy for the Father to start that hospital as first he had to fight with Archbishop to help the needy. He helped those people whom society won't accept, and this wasn't acceptable to the Archbishop. Then, he didn't have the money which could be used to develop an establishment. Father Jan Kaczkowski took out a loan and bought the land for the hospital. He wasn't afraid of anything now, but one place where he went wrong was fighting for everyone except himself.

Father Jan Kaczkowski didn't seem healthy, and one day after getting an MRI done, he was diagnosed with Glioblastoma, in the right hemisphere. The man had just six months to live, and he was determined to make the most of it. Jan got the operation done and after some days he met Patryk. The day both met, it was clear that either one would be benefited from this. The transformation in Patryk's life is worth watching, and these 360 hours of community service brought many significant changes in his life that one would have never thought of.

The movie showed how one person through small acts can transform the lives of others. Father Jan Kaczkowski, 1977- 2016, is a perfect example of the same. At the end of this 2-hour film, the lines "Instead of waiting for something, start living today. It's much later than you think." have been included. This tells how this man motivated everyone in his life to be and do their best.

Despite being diagnosed with Glioblastoma, the individual didn't lose hope and continued helping others. Some clips of his actual life have also been included which show despite so much going on in his own life, he always had a smile on his face and wished the best for others.

To start with, Father Jan Kaczkowski didn't have many resources at his disposal. When he got them, the first thing he did was work for others and give them hope. People like Father Jan Kaczkowski are what the world needs as they set an example for humanity. Their noble acts continue to motivate further generations and their contributions to society are unforgettable.

In the film, Father Jan Kaczkowski is seen helping Patryk but, he was only one of the many whose lives were touched by this great man. From being a repeated offender, Patryk now is a changed man and a chef with his own family and kids. Thinking about the same brings a smile to the face of the audience as Patryk would also have taught and done for others what Father Jan Kaczkowski did for him.

More filmmakers and writers should come forward to tell the story of such noble people who made the world a better place to live. Everyone aims to achieve great things in their lives, it's those who think and work for others who bring a significant difference.

Final Score – [7/10]
Reviewed by - Riya Singh
Follow @_riyasinghhh_ on Twitter
Publisher at Midgard Times