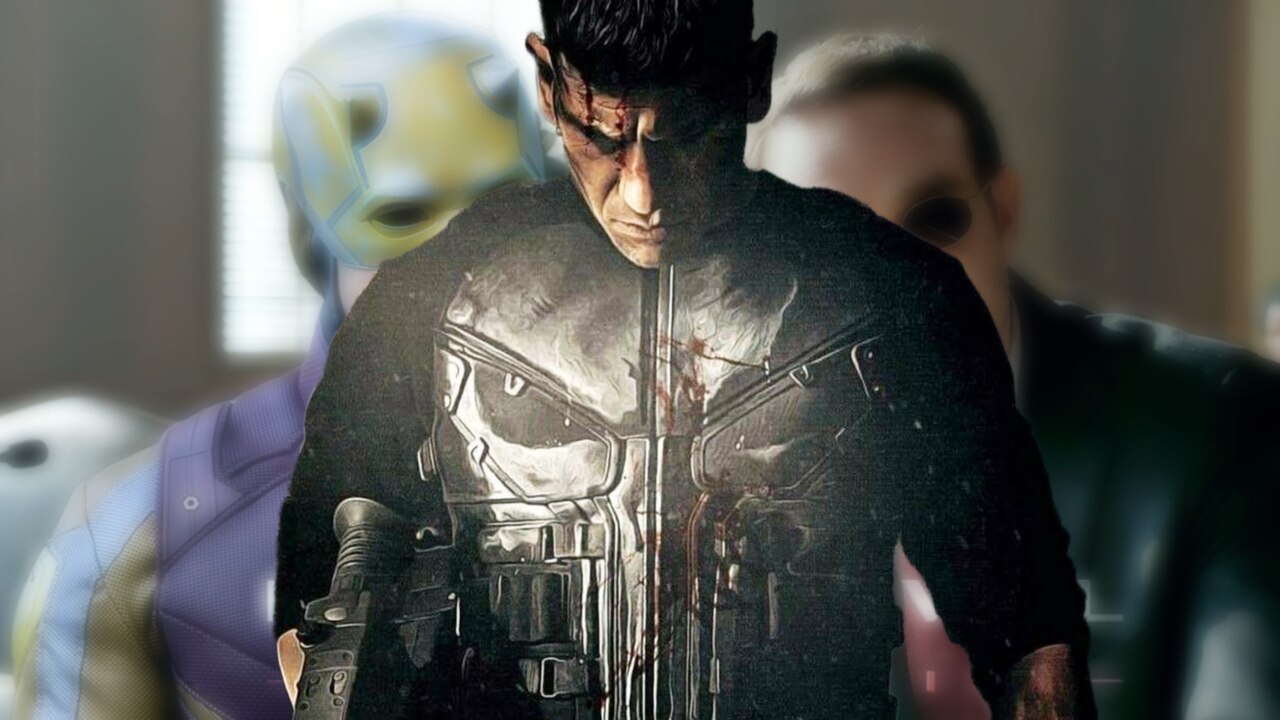 The long-running rumor has been officially confirmed today about the return of The Punisher in the Marvel Cinematic Universe. Jon Bernthal is all set to reprise his Netflix role of Frank Castle aka Punisher in the upcoming Daredevil: Born Again for Disney+.

'Daredevil: Born Again' began filming yesterday in New York City, and this piece of information from THR also comes with the confirmation that Deborah Ann Woll and Elden Henson, who played Karen Page and Foggy Nelson in the Netflix series, will not be returning for this soft reboot. Both the characters played important roles in the comics upon which the new show will be based.

Jon Bernthal played the titular role in the Netflix series, The Punisher, which follows Bernthal as former Force Recon Marine Frank Castle, who uncovers a larger conspiracy beyond what was done to him and his family throughout New York City. Punisher also appeared in the Daredevil and The Defenders limited series on Netflix.

Daredevil: Born Again sees the return of Charlie Cox in the titular role from the Netflix series and will be the fourth appearance in Marvel Studios' project after Spiderman: No Way Home, She-Hulk, and the upcoming Disney+ Series, Echo. The returning cast of the series also includes Vincent D'Onofrio as Wilson Fisk aka Kingpin. Alaqua Cox will reprise her role as Maya Lopez aka Echo from the Disney+ Hawkeye and the upcoming Echo series, which is set to premiere later this year. The remaining cast includes Michael Gandolfini, Colin Woodell, Margarita Levieva, and Sandrine Holt - their characters are yet to be revealed.

Set in the Multiverse saga, 'Daredevil: Born Again' will follow Cox's title character Daredevil, legally known by the name Matt Murdock, an attorney by day and crimefighter by night in the Hell's Kitchen. The show will continue the story of the upcoming Disney+ series, Echo. Maya Lopez and Kingpin will be at the center of the story.

The 18-episode Daredevil: Born Again' will be filming in New York for almost 9 months and is officially expected to wrap on November 15, 2023.

The new series is written and executive produced by Matt Corman and Chris Ord, with Kevin Feige and Chris Gary as producers. 'Daredevil: Born Again' is said to be a soft reboot of the three seasons of Netflix Daredevil currently streaming on Disney+. This Disney+ series also won't have the same TV-MA rating, the previous three seasons had, making it less on blood and gore. However, the series will certainly have the Daredevil action and will mainly focus on the attorney version of Matt Murdock.

'Daredevil: Born Again' is likely to premiere in Late 2024, despite the announcement of a Spring 2024 release.